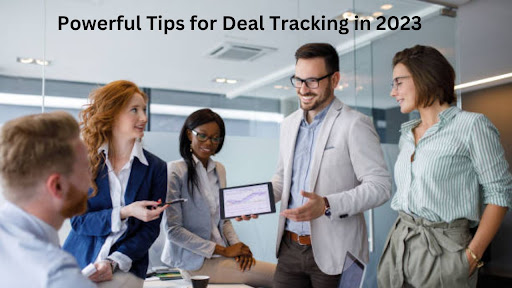 Powerful Tips for Deal Tracking in 2023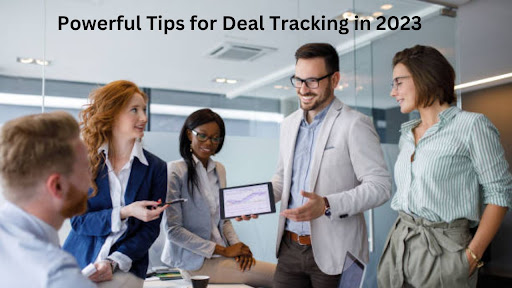 If you're a business owner, you know how important it is to keep track of deals and contracts. As your company grows, those agreements become even more critical — and require dedicated tools and processes for success.
A powerful deal tracking system can be an invaluable tool in managing the multiple parts of any agreement throughout its lifecycle. With that in mind, we've compiled some useful tips on how you can find the right deal tracking solution for your business needs.
Your deal tracking process should flow naturally into your sales process. That's because it makes you constantly aware of your deals. As a result, you'll be ready to close more deals.
What is deal tracking?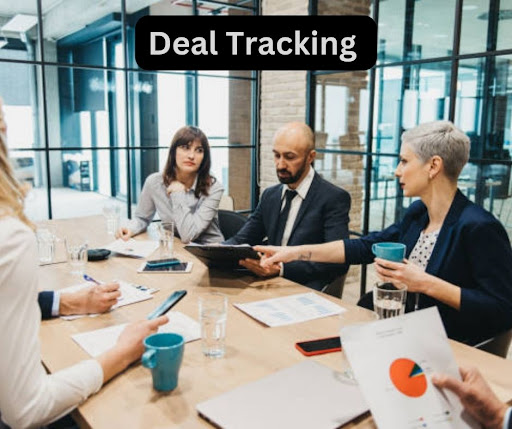 The method of improving the organization, transparency, and responsibility of the sales pipeline and outcomes is known as deal tracking. Tracking deals is standard practice. Most sales teams use a tracker to help with automation.
Even so, a lot of the products on the market require manual labor from the user. Your sales team can easily catch up on a deal. It makes sure no chances are missed. Also, you can assess performance relative to goals by tracking sales continuously and regularly.
Effective deal tracking is essential in ensuring ease of lead management. Deal tracking requires the application of strategies and best practices in order to optimize outcomes. This includes making sure each deal is accurately recorded, everything associated with it can be accessed quickly, and full visibility into performance process is maintained.
Lead management refers to the same concept and equips businesses with insights on the potential success (or failure) of deal attempts. Through careful implementation of deal tracking and lead management strategies, companies are better equipped to measure their successes and develop new practices that contribute to pipeline growth.
Why do you want to track your deals?
The advantages of deal tracking are seen at both the macro and local levels. Additionally, managers and executives must comprehend how the team's overall performance impacts their sales strategy. It can also affect training and reporting.
The other benefit is the onboard number-crunching and analysis capabilities of transaction trackers. You may quickly and automatically create graphs, reports, and metrics. These reflect your sales growth when your data is connected to your deal-tracking software.
It can also assist you in monitoring your progress. Not only this, but it also serves as a milestone for upcoming goals and objectives.
Indeed, this will result in more leads, sales, and signups.
Now, let's explore powerful tips for deal tracking.
List of Powerful Tips for Deal Tracking in 2023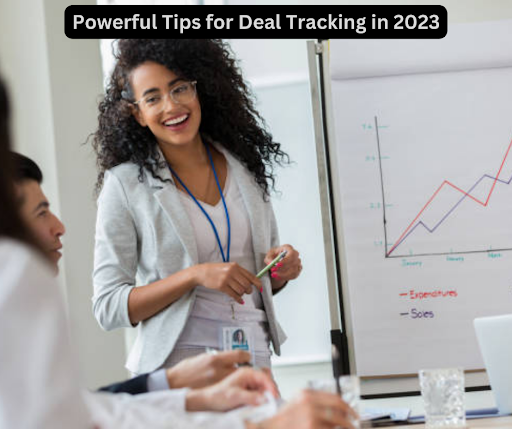 ● Search for the appropriate data to monitor
The first step in developing a deal-tracking tool is to determine what data you need to collect. Businesses typically collect data from a variety of sources to get a better understanding of what is and is not performing for them.
These comprise information from email campaigns, automation systems, social media networks, and support desk software. Data mining is then used to extract these. You can also use it to track a huge amount of data. It helps in general pattern recognition and analytics. So, this is the best deal tracking tip.
● Assemble data in one spot
All of your data, statistics, and details about your company and customers should be kept in one place. Your own IT system needs to be transparent and easy to use. You can also use an open online system for analytics and monitoring. It serves as an illustration of your prospective data warehouse.
You can choose the parameters that are most important to your decision-makers. You can also set up personalized reminders and alerts. Furthermore, you may use a solid visualization tool.
The connection with your other tools is simple and practical. Its ability to combine your data, serves for accurate deal tracking, making it an important system.
● Utilize specialized pipelines to manage multiple deals.
Every business has a different process for turning a lead into a sale. The option to build a completely customized sales pipeline from generating leads to onboarding should be represented in your deal tracker. You can also use these pipelines for deal settlement and post-sales follow-up.
Your leads should be collected and connected to the main deal center. At the deal center, you can guide through each procedure step. As a result, this makes it simple to comprehend under your supervision.
● Don't try to automate fully
For most firms, automation can save energy and time. Putting in place a good process and optimizing every component can save millions of dollars. Organizations can also boost output with this. Virtual assistants can save time and money by eliminating the need to search online.
Internet access and mobile are the only requirements for interacting with AI-powered voice assistants. Customer service and review management are a few of the many business areas that should not be completely affected by automation. The prospects for automation are virtually limitless. So, their application can produce profitable results.
● Use innovative CRM software to close the deal
There is no turning back once you master an excellent tool for deal tracking. Compared to the other companies, you'll be making more money. You'll also get free time to do something better. It may be finding leads and completing deals.

A deal tracker or CRM tool should allow you to manage many deals in a configurable sales funnel. It should also generate frequent roundups and reports of sales data. Deal tracking tools provide you with all the resources you require to nurture customers from lead to close.
● The buying process is more complicated than your data indicates.
It is one of the best deal-tracking tips. Many of your consumers have the ability to behave differently from how they usually do. While it's crucial to have multiple marketing personas, we advise thinking creatively. Also, aim to categorize the bulk of them into typical sorts.
Your customers' journey in choosing your goods or service is a significant one for them. People will certainly have questions. Hence, problems may arise even in the early stages of the discussion. They will hunt for solutions on your help portal and through other channels. These channels include social media, telephone, and traditional mail.
● Reorganize the procedure
If deal tracking data does not result in improvement, it isn't very meaningful. Your selections should be based only on its data. Make sure the new process is clearly stated. Also, see whether everyone is familiar with the modifications.
Keep the metrics you were using before the change of data. You can assess your new procedures and prior versions to determine whether they produce improvements.
In deals, there may be as many as ten internal team members. In addition to third-party accounts and attorneys, these members may even increase. So, teams should be able to create, assign, and monitor jobs with ease. They can use an efficient deal-tracking system.
You may put attachments directly into daily tasks. These include files and papers, allowing users to follow deals more easily. Also, teams can easily obtain the work they need by filtering tasks. They can filter it based on performance, sender, due date, etc.
● Follow-Up Activities
Make sure your sales and marketing teams communicate effectively. You will achieve better results in this manner. The employees will remain coordinated and concentrated on their tasks with fewer data breaches.
Set the boundaries of your transactions and group them into boxes for a nurturing cycle. It is the foundation of effective deal tracking. Ensure the team is trained and aligned with the organization's goals. That's because they may have various perspectives on the process.
Also, finding the path flow of cold and warm leads to figuring out the best strategy to specify follow-up.
Final Words!
Your company may be engaged in multiple deals at once. So, instead of using distinct data room operators for each sale, your team may track many deals simultaneously. They can do it on one platform by using Deal Tracking software.
Remember to follow our tips for deal tracking to do this effectively. You'll achieve a great height sooner with it.
Using our CRM or contact management system, you'll be able to manage your current customer and chase new business. Also, you can keep yourself in touch with past customers with a CRM.
Not yet convinced? We'll help you.
If you're looking to track deals or leads, you can use our CRM tool. We are passionate about making your business a profitable one.
You can write about your requirements to sales@orgzit.com.
Also, subscribing to our blogs can be another wiser and better decision.