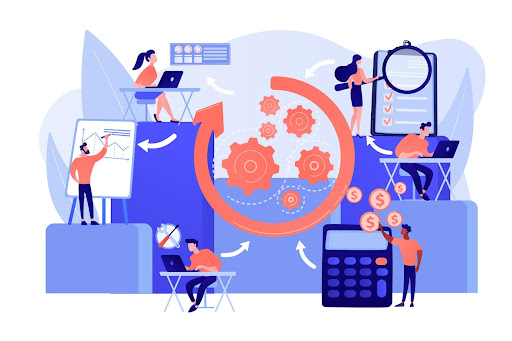 6 Business-Boosting Benefits of Workflow Automation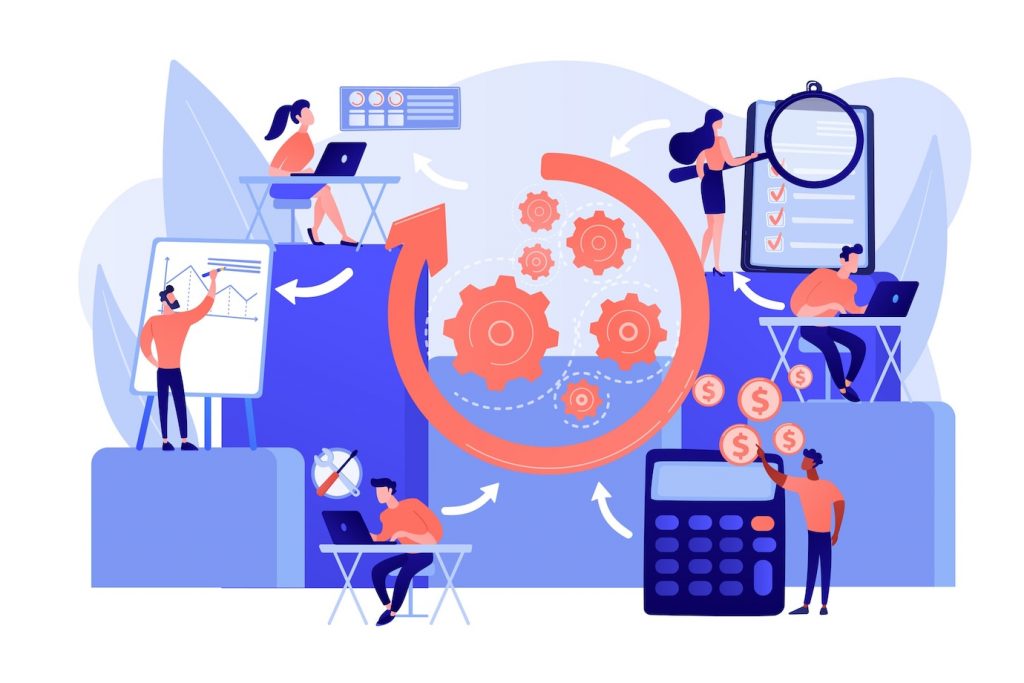 Automation is the new essential, says who?
The digital business world.
Workflow automation is a new-age boon offered by digital transformation that makes business operations more efficient, reduces bottlenecks, and fosters teamwork.
As per the 2022 survey, in 57% of organizations, automation is intended to boost employee productivity and performance.
Likewise, workflow automation software is a must-have in organizations to save time and money. Who would not want to use cognitive technologies to scale up their business productivity?
The In(sight) report suggests that 90% of businesses believe there are advantages to automating tasks in their organization, particularly a reduction in manual errors (48%), an increase in the speed at which tasks are completed (42%), and better quality work product (38%).
In this article, we will highlight workflow automation's benefits.
Read on to discover the other paradigms of workflow automation software to elevate your business success!
Here's the overview. Go through your main interest instantly!
What is workflow automation?
What's the problem with manual workflows?
6 Benefits of Workflow Automation

Speed up task management and completion
Cut back on labor costs
Reduce errors in processing
Streamline approval process
Improve the customer experience
Increase scalability of workflows
WHAT IS WORKFLOW AUTOMATION
Workflow automation is a valuable tool to transform any business process into an error-free one. It is defined as the process of automating various tasks and activities of your company to improve productivity altogether. It is used to automate repetitive processes to avoid issues that come up with manual work.
Workflow automation software, for example, may be used to ensure that the correct person is informed at the right time about what work needs to be done next in a supply chain process.
To put it simply – Workflow refers to a sequence of activities necessary to accomplish a task. In contrast, workflow automation refers to software doing those tasks for humans with predefined business rules and logic.
Organizations generally seek to automate workflows for the following reasons:
Boost efficiency
Avoid errors
Speed up processes & productivity
Cut labor cost
Research shows that it's possible to automate a third of the activities in 60% of jobs.
In an enterprise, every department can use a workflow automation system – including finance, human resources (HR), marketing, operations, and sales.
Plus, 72% of organizations believe this type of business process management boosts efficiency and customer satisfaction.
WHAT'S THE PROBLEM WITH MANUAL AUTOMATION
To err is human because we, as humans, are bound to make mistakes. But what if you could avoid that in your business by letting advanced AI and other technologies fill the possible gaps?
How?
The answer is Workflow Automation.
If you haven't yet made the switch to automation, you may be doing more harm than you think. Manual procedures have become a barrier, lagging behind rivals and restricting the capacities of employees who utilize them to build meaningful, efficient workflows.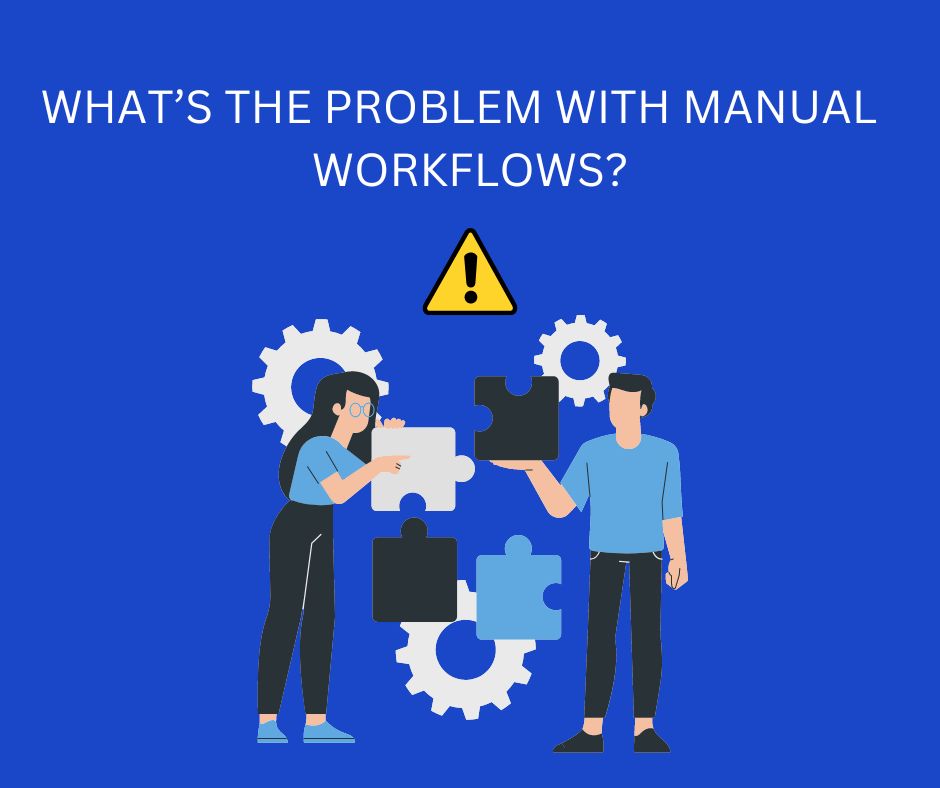 50% of firms are working hard to enhance their workflows as many errors with manual procedures go unreported until they cause much greater damage. (Source: The State of Business Process Management Report 2020)
So, what is the issue with manual processes? And how do you get rid of them?
Let's take a deeper look at what these duties signify for a company and how manual operations may be automated.
One of the major issues related to manual workflow/processes is operational inefficiencies, such as slowing down your employees, limiting their production, hindering innovation, and lower morale. Furthermore, having too many manual procedures impacts your company's bottom line.
Here are a few reasons why and how manual processes impact your business:
Lowers productivity: Manual procedures can impair overall productivity by requiring employees to spend more time on routine activities like data entry, sending emails, tracking paperwork, etc., and less time adding value to the organization. These operations are not only sluggish and labor-intensive, but they are also prone to human mistakes that delay the entire process.
Reduced Workflow Visibility: It is impossible to track any individual's manual work if it is not digital. There is no way to figure out why and how your employee implemented a task, which causes potential loopholes in the overall work process.
Redundant loopholes: It's practically hard to monitor, measure, and forecast future problems and/or bottlenecks unless you can visualize your team's operations. A well-run company requires a single source of truth—a location where you can monitor the manufacturing line, internal and external communication, and client information.
Sluggish Customer Support: Waiting on manual processes increases your total response time while assisting consumers. Customers demand accuracy & instant replies, and if you can't provide them, they may go elsewhere, which is where workflow automation fits fine. You can implement timely operations and enhance client satisfaction by creating a more delightful experience.
Organize your fragmented workflow procedures with robust workflow management tools like Orgzit to streamline your business operations.
6 BENEFITS OF WORKFLOW AUTOMATION
Automation is the key to eliminating manual operations. Many manual tasks in your business may be drastically reduced or eliminated with the correct technologies. While automation may be used for extremely complex processes, it can also be used for simple, repetitive chores.
Here are 6 of the most important benefits of workflow automation for your organization.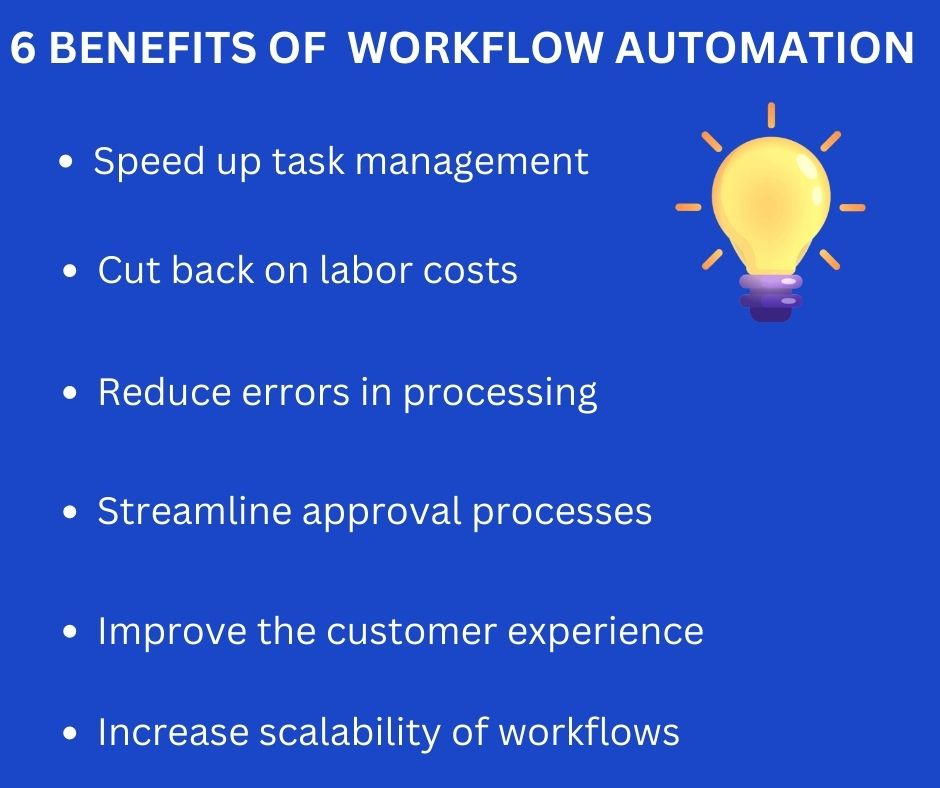 1. Speed Up Task Management and Completion
97% of employees and executives believe that a lack of alignment within a team impacts the outcome of a task or project.
One of the biggest advantages of workflow automation is that automated approvals ensure the process is completed on time and provide transparency and quick insight into the status of the process. Improved transparency via workflow and automation also removes bottlenecks from the workflow strategy. Thus, creating an automated workflow procedure provides stakeholders with in-depth knowledge of the organization's routing operations, enabling prompt management and task completion.
70% of business leaders believe they could save up to 30 hours every month with workflow automation, while nearly 80% believe that employees would save 60 hours a month.
2. Cut Back on Labor Costs
Digitalization is a bane for most businesses as they can automate their mundane tasks without loopholes and save money on labor. Who wouldn't consider assigning/implementing software for the time-consuming work than hiring employees?
One of the prime advantages of workplace automation is eliminating costly errors, performing tasks quickly, and streamlining processes for your teams to complete their work efficiently.
Notably, almost a third of business leaders believe that automating tasks would reduce labor costs.
It is because, with workflow automation, labor hours required to cover workloads and staffing expenses get pared.
Forrester Report shows that 40% of business leaders believe that digitizing document processes boosts employee productivity, meaning more high-quality work gets done in fewer hours.
Automation reduces your company's resources and time via standardizing work procedures in real-time. Consequently, adequate automation software also boosts team productivity, which leads to cost savings. The ability to weave different programs together for a simplified workflow is another way that automation helps save money.
With workflow and automation, smaller teams can do more work, reducing staffing costs.
3. Reduce Errors in Processing
A system of manual workflows is characterized by errors. No matter how exemplary your team gets, we humans are bound to make mistakes that can bug your company goals. Errors are risky as they delay the underlying procedure and impact the result. Once you find the fault, you will have to begin again, which is repetitive & tiring.
According to half of business leaders and employees, automation can help solve this issue by reducing manual errors. 38% agree that automated workflows result in better product quality.
Businesses have switched to efficient and complacent automated workflow systems for better productivity, prompt services, and a good brand reputation.
Automating and tracking workflows enables you to monitor progress, identify top performers on your team, and uncover hidden bottlenecks to increase accountability.
4. Streamline Approval Processes
For any organization, approvals are a mammoth task. Whether signing a deal or confirming an invoice, manual workflow makes the whole approval process cumbersome. The assigned staff or employer has to put in quality time and effort to carry forward the approval procedures, thus slowing down the entire business process.
However, automation has made things easy for the better. With customized alerts and automated forms, the business reminder goes directly to the signee/approver that streamlines approval at one go, without error or delays.
5. Improve the Customer Experience
A business process that eliminates manual inaccuracies & errors improves its customer service naturally. Workflow automation provides essential information on prior touch points and customer communications.
When the repetitive tasks are automated, your employees get the bracket to focus on customer-oriented tasks better. Automated processes facilitate communication, prevent overstuffing your consumers, and help in improving customer experience.
The State of Business Process Management report states that 38% of firms are trying to enhance their workflows to improve customer satisfaction and remain competitive.
At present, it is imperative to use successful techniques and technologies like CRM in your business to maintain clients. In CRM software, you can see a complete history of every contact you have made with single clients and their responses.
Your services/delivery should be quick, apt, and satisfactory to attract and maintain clients. It is one of the advantages of workflow automation as the automated processes streamline errors & provide services quickly, resulting in a better customer experience.
Here's an instance of Beth Lifestyle.
The modular furniture company faced numerous challenges – poor dealer network operations, manual & faulty billing process, lack of an integrated platform for the sales/operations teams, multiple spreadsheets, dropped leads, customer complaints, etc.
By switching to Orgzit, the business process is far smoother and has improved customer satisfaction.
From lead follow-ups to regular customer updates on e-mails and SMS, Beth can enforce systematic and uniform processes across all dealerships leading to seamless information sharing and faster action. It has witnessed a hike in sales by 300%!
6. Increase Scalability of Workflows
If you were to scale your manual processes, you would require to level up manual capabilities through hiring. However, increment in the manual workforce comes with many challenges – inconsistencies, inherent human bias, the scope of error, and difficulty in standardizing goals.
As per Deloitte Insights Report: "Organizations that have achieved scale are those with a clear vision, strategy, and approach to capturing value from automation."
In fact, scaling is made simpler by automating workflows as it allows more repeated operations to occur faster with the least labor requirement.
Automation helps in efficiently standardizing work management, downsizing human errors & biases, improving compliance, and automating tasks for better outcomes for your organization.
Streamline Workflows with Automation Now
Manual Workflow is outdated, as automation is the new star!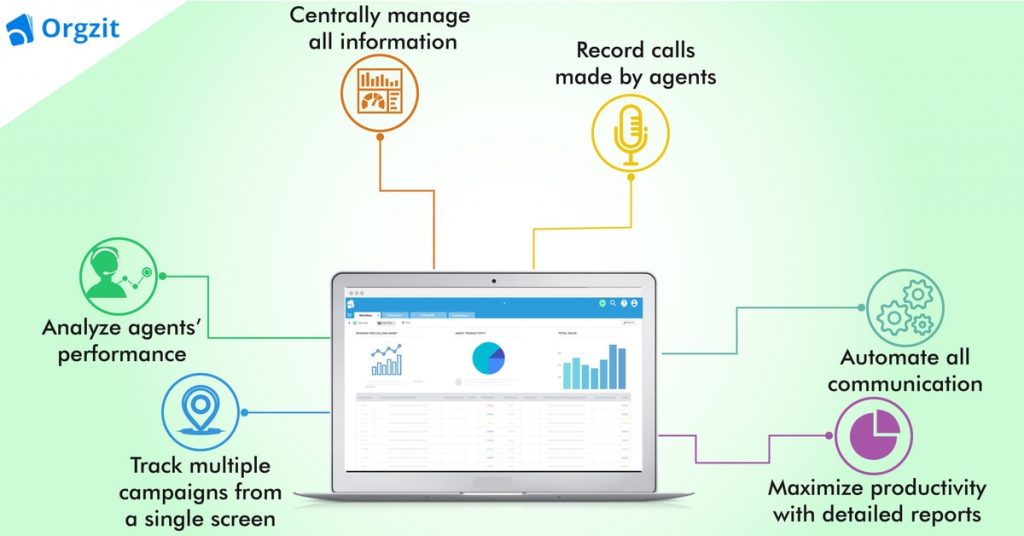 By 2023, 40% of all enterprise workloads will be deployed in cloud infrastructure and platform services (Source: Gartner)
Automating your office workflows can make a real impact on the productivity of your organization as it requires proper analysis of your business's potential scope and how to sync it with other business processes. Organizations across all industries can benefit from workflow automation.
Ex: Sales. These departments often automate the approval of proposals and quotes, the introduction of salespeople to leads generated through website interactions, and the generation of a task list once a lead schedules a meeting with a sales rep.
The benefits of workflow automation go beyond speeding up processes and cutting labor costs, and you'll also see increased customer satisfaction and growth opportunities. You can boost productivity across your organization by working with a company that specializes in automating project and customer relationship management tasks.
With workflow automation software like Orgzit, elevate approval, reduce sales pipeline bottlenecks and enhance workflow efficiency!
Reach out to us today to learn more about Orgzit and see how it can automate your manual business processes to help you meet your goals.
Stay updated with the latest ideas here!
Please don't forget to share this post!