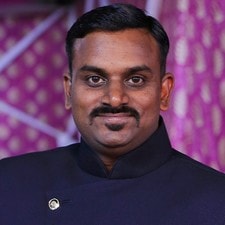 We have a problem that our data pertaining to expenses is scattered and is not available at a single place for us to look into. Recording and maintaining expense data for the company is a huge task.
Analysis of the challenges faced by Wappsys
Since inception, the company has been recording expense related data manually on paper or in Excel formats. Around 150+ field employees submitted paper-based expense claims to their assigned Regional Offices situated across India.
Handling paper-based expense claims raised by the field employees and processing them was a challenge for the Regional Offices. Approved expense claims were then sent to the company's Head Office for payment processing. Few claims that were disapproved, for various reasons such as budget overruns required special management approval. Such claims needed to be shared with both the accounts team and management for detailed review and approval which added a layer of complexity leading to delays in the entire expense settlement process.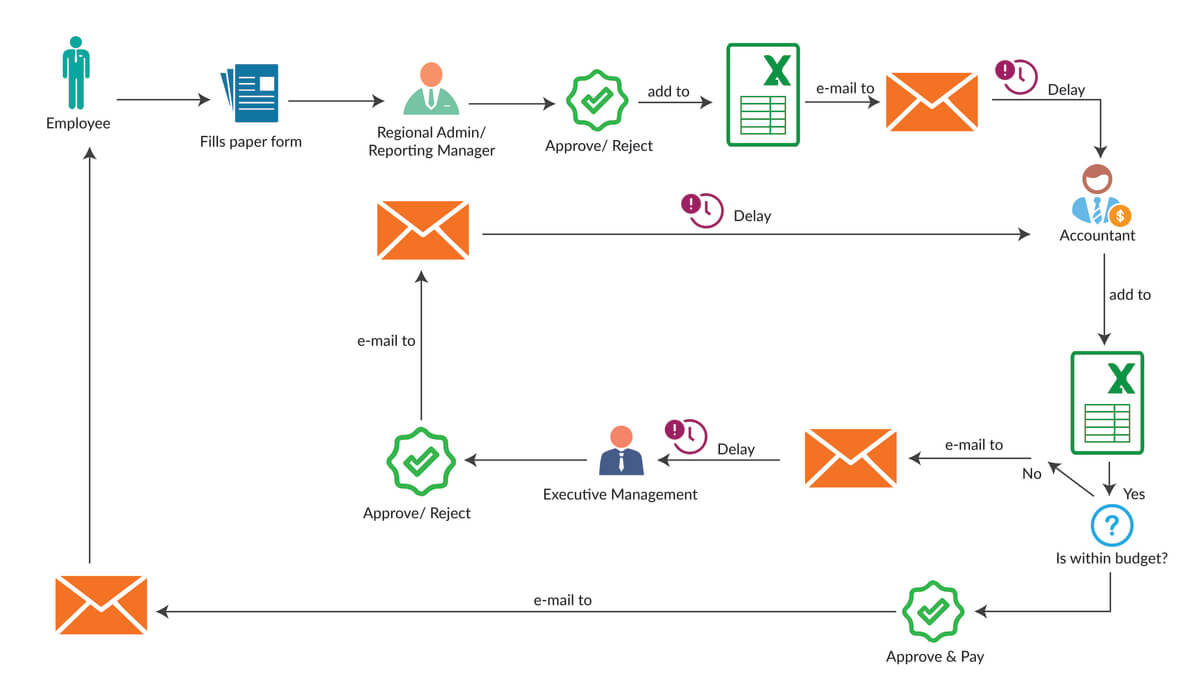 For the administrative staff at the regional offices, compiling the expense claims made on paper or Excel formats was a major challenge. Due to coordination challenges many expense claims could not be filed using the standardized Excel based expense claim format that was provided by the head office. This inadvertently resulted in chaos among employees, regional office & head office staff and often led to delays or errors in claim processing.
Moreover, whenever someone in the management wanted an expense report for a particular employee or project, it took hours to generate such reports and they were still not addressing the management's concerns about cost overruns. Decentralized expense management was providing very limited visibility into business costs and operations making it difficult for the management to take corrective measures.
Streamlined expense claims saves 800+ hours every month
Orgzit provided the entire team at Wappsys with access to a centralized process to raise expense claims and see expense reports in real-time which immediately reduced the time taken to process expense claims and also provided the management with key data points to take proactive business measures to control costs for any project.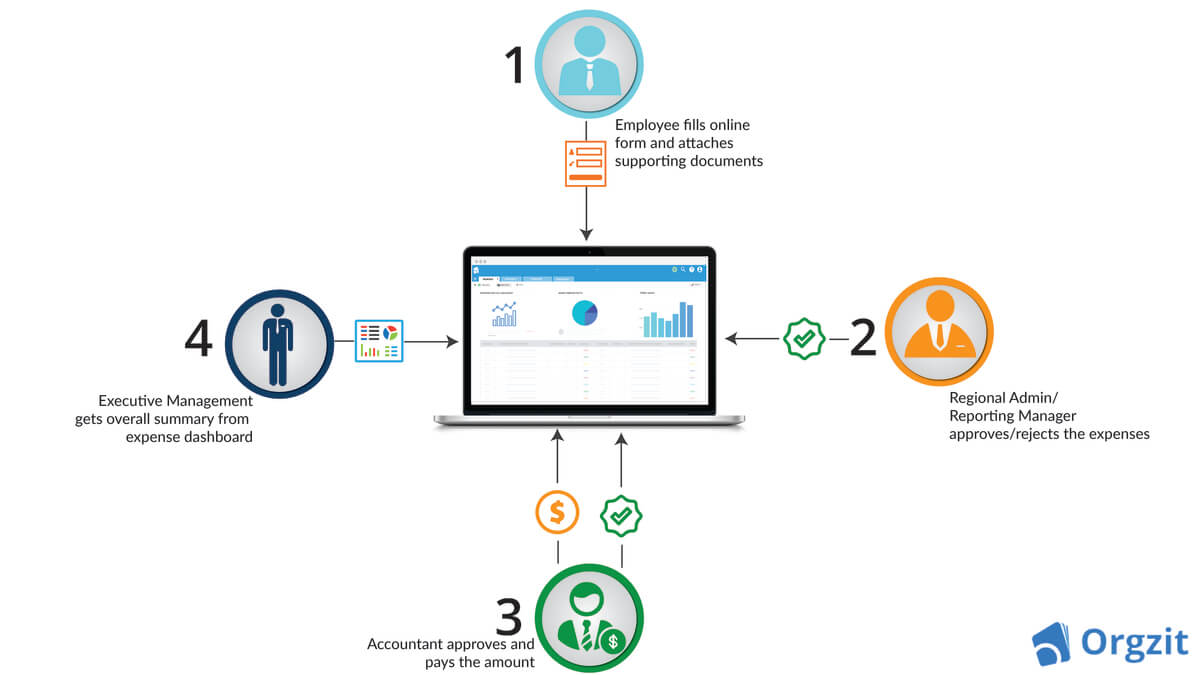 In addition to this, the company directly benefited by reduction in errors and timely employee expense settlements.
For the field employees it became easy to keep a check on their expense claims and in-process payments
Over the last 18 months, every field employee has saved 3 hours per month due to standardization of expense claiming process
The Regional Office Managers are saving more than 150 hours per month in verifying the paper claim submissions
The previously overworked accounts team members are saving more than 200 hours per month
Quick processing of expenses leads to happy field force and happy field force is a productive team.
Internal estimates from Wappsys concluded that Orgzit powered expense management solution is taking 90% less time compared to earlier paper and Excel based process
A total of 800+ hours are saved every month resulting in a direct cost saving of more than $6,000 every month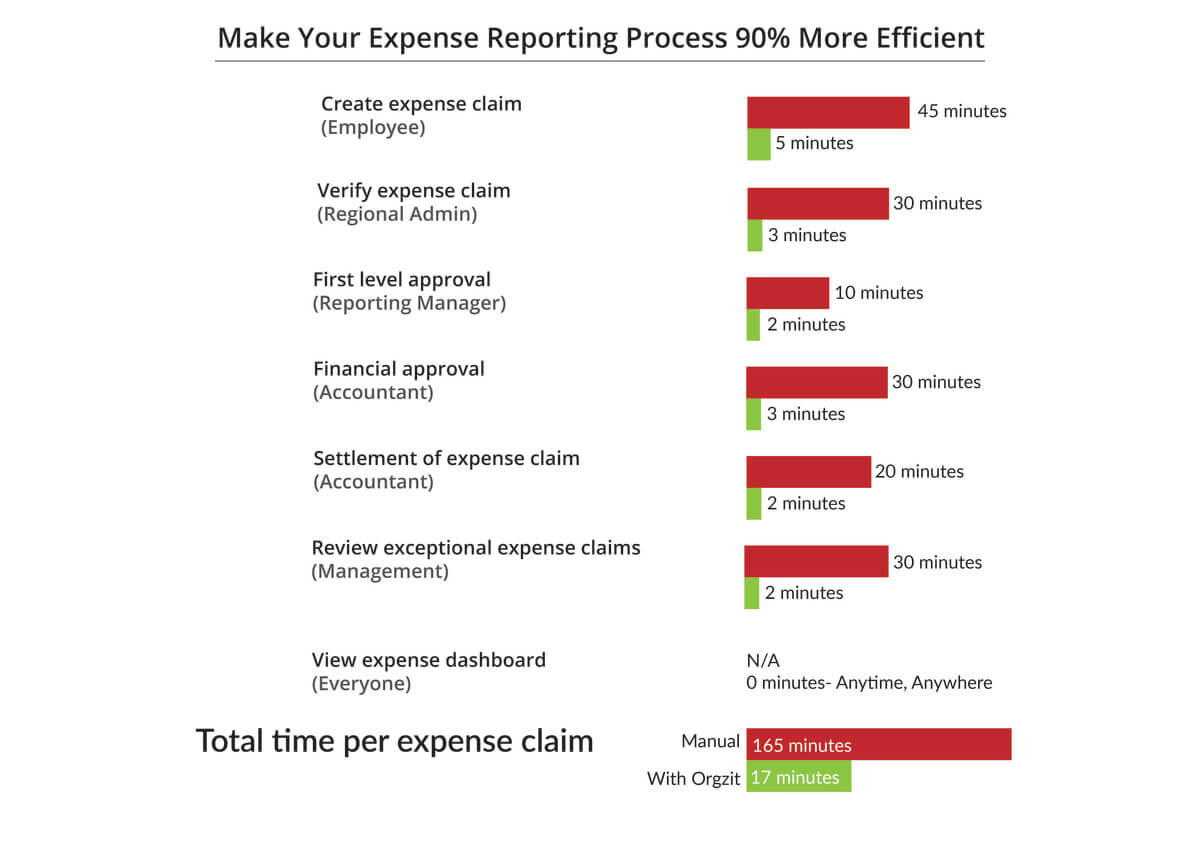 The results for his company made Mr. Rajesh Jain, the founder and Managing Director of Wappsys, say: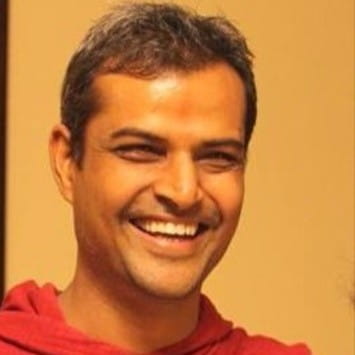 I needed numbers and reports to analyze our expenses. That's exactly what Orgzit gave me. Orgzit has been a game changer for us in tracking our expenses and project-wise profitability. All our users love the app and its simplicity. The ROI is terrific. Recommended!
Company Profile
Wappsys is a PAN India venture serving since 1996. 4 Regional Offices spread nationwide. A dedicated team of over 500. Delivered over 1000+ successful projects across the country.
Wappsys stands by their motto of Water Inno-vision while providing world-class water management solutions and services to its clients. Dealing with Operations and Maintenance, EPC, Trading and Consulting, Wappsys is a one-stop shop for water management solutions across the country.