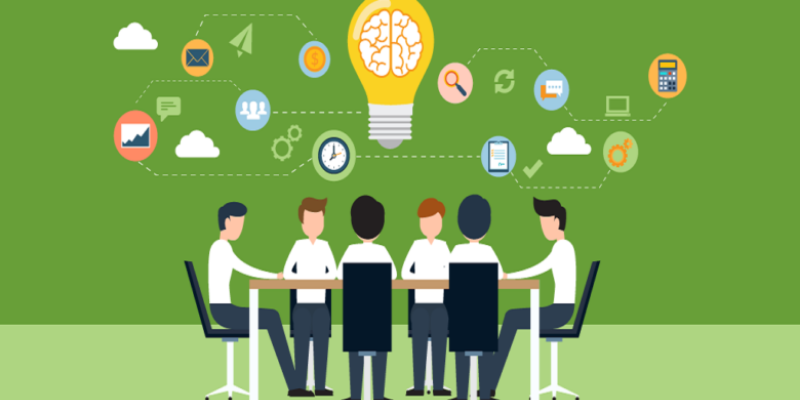 Project Management Mistakes that can harm your Business
"Success does not consist in never making mistakes but in never making the same
one a second time."
– George Bernard Shaw
Thousands of projects are managed every year globally. As the world is pacing fast, and so is the need for new projects, which means if there is one thing we aren't running out of, it is new projects. Having said that, good project management skills are highly appreciated.
The foundation of project management comes from solid planning, time management, and proper resource matching. However, a lot can go wrong on the journey. As per a study done on 10,640 projects from 200 companies belonging to different industries, only 2.5% of the companies (equal to 5 here) could complete their projects successfully.
We, as human beings, tend to imagine only the sweet fruit after struggle and not the thorns coming in the pathway. Today, in this article, we will enlighten common project management mistakes that organizations, or say managers make during the journey.
Go on, and check out the sinkholes that are impeding your project's success!
18 Project Management Mistakes that can harm your business
1. Inexperienced captain of the vessel
A project manager is the captain of a vessel, and hiring an inexperienced individual is a road to failure. If a project manager doesn't know how to develop a project plan, run meetings, manage resources, foresee risks, handle different sorts of requirements, then nothing can save the project from getting doomed.
Solution
Employ a manager whose experience and skills align with the requirements of the project.
2. Not understanding Teams' Persona Before inviting them to the table
Every team member of your project has two roles to play-
Functional role based on their skill set.
Psychological roles based on their personality.
A team can only collaborate and perform well if they have the right mix of personalities and skills. However, if you ignored an employee's persona before inviting them on the table, there are pretty high chances of team collaboration issues and project mismanagement.
Solution
While hiring a team, get a mixed bag of different roles based on values, personality, energy level, and of-course skillset, for instance-
For managing stakeholder relationships, get extroverts.
For evaluating results, and keeping the project on track, get process-focussed people.
For keeping the team in high-spirits, get energetic and risk-taking individuals.
Check this out- What are 3 important skills for Teamwork and Collaboration?
3. Inadequate Amount of Resources
Inadequate resources is another mistake that can cause the failure of the project. You need to have some resources available without waiting for the last minute call from your team. Likewise, an incomplete team or a team that is not equipped with the right skills required for the tasks can also adversely affect your project's growth.
Solution
Have the required tools handy for your team. For instance, one of the tools that are usually needed regardless of the project's size is a good proofreader. Instead of getting one when the project is near the completion stage, provide decent quality and easy to use proofreader from the very beginning.
4. Not knowing the big picture
Have you ever heard that a multi-story building is built on a weak foundation and survived?
Most of the projects don't fail because of unwanted risks or improper planning; instead, they see the road to doom because of unclear objectives, i.e., the big picture. If you haven't conveyed the long term goals and the most relevant tasks for a successful project to your team, then I am sorry- you're heading in the wrong direction.
Solution
Hold a meeting with your team and convey the bigger picture. Also, use the DUMB Method (Doable, Understandable, Manageable, Beneficial) to define objectives before starting the project.
5. Forgot to define Statement of Requirements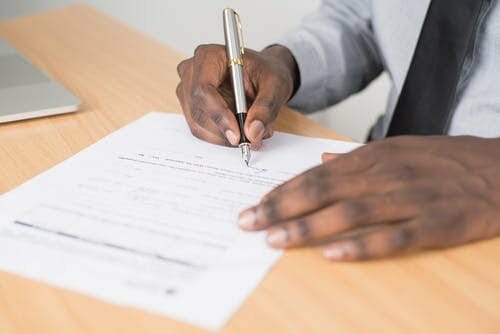 Many projects start with a mere headline of requirements, only to find later that the client's needs weren't conveyed. Often, there are dead-ends, gaps in requirements, or requests that don't make sense until and unless clarified.
Solution
The best way to avoid this gap is by jotting a statement of requirements. Once you have created the document, share it with clients and other stakeholders to sign before delivering.
6. Not cutting the Large Pie into eatable chunks
Is it possible to bake a 10-tier cake without breaking into stages? You need to look up a recipe book that outlines the complete process; else, you're going to end up with an overbaked cake and a messy kitchen. The same goes for project management. A project that is not broken into tasks and subtasks would be hard to manage and complete.
Solution
Divide the project into attainable, realistic, and manageable milestones so that they can easily be tackled on a daily basis.
7. Not clearly defining the direction in which the team has to sail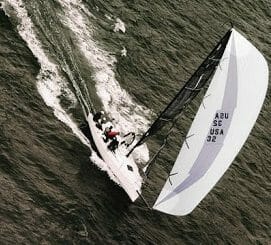 If your team doesn't have the crystal clear idea of which direction they have to proceed, then how would they contribute effectively?
Solution
In the first project meeting, detail your team about their roles and responsibilities, and how their individual contribution would affect the end goal. Motivate them to head in a direction that is vital for the project's success.
8. Didn't Bother to Create a Process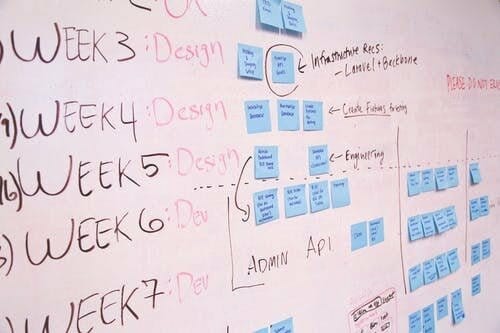 So, have you decided on the approach of the project? A lot of work is started with a fanfare and a great deal of optimism only to be clogged by unsuccessful delivery after the struggle of months and years. It doesn't mean that the team didn't work hard, but not knowing the road to a finish line is the real reason behind failure.
Solution
Make sure you have defined a process and the order in which it has to be followed beforehand. Know that the best processes are always the simple ones as they are easy to understand.
9. Ignoring inputs from team members
A closed-minded project manager may be an efficient employee, but a huge liability as a manager (to the company). When a person thinks he/she is better than the team, then the members tend to keep shut, and sometimes valuable suggestions are lost in thin air.
Solution
Take suggestions from members sincerely. This way, the tasks can be better delegated, and the team would be able to perform better.
10. Poor Management of Scope Creep
Scope Creep is one of the major mistakes that can harm project management massively.
It is defined as adding additional functionalities and features in the project that are not authorized, i.e., exist beyond the agreed-upon scope.
Scope creep starts with a small change request followed by a series of requests causing the budget imbalance or missed deadlines.
Solution
Avoid scope creep by involving sponsors in the planning stage. Ask for their suggestions and keep them informed of any new changes. Ensure that the deliverables align with the budget and deadlines.
11. Failing to document financial expenses
Another project management mistake that managers may make is not documenting financial expenses appropriately. Skipping this stage only causes mistrust among clients and exhibits a lack of professionalism from the provider's end.
Solution
Document all the financial expenses to manage the spendings better. They are a good source of reminder for the equipment and labor costs in past projects. Also, documenting all expenses would prove that the allotted money for the benchmarks was very well used.
12. Assuming your team knows every know-hows
Training is essential when the tools are used for sales generation or marketing. A sales pipeline involves email outreach, contacts management, client negotiation, client delivery, and conversion. Proper training eliminates the chance of mistakes when there are so many elements involved. Now, expecting your team members to know how to use project tools (like project management software) all by themselves is a huge mistake. After all, not everybody is technically gifted.
Solution
Conduct team training for ensuring that every member is aware of their role in CMS, how to create tasks, and other such intricacies of the software.
13. Ignoring Communication, the lifeblood of a project!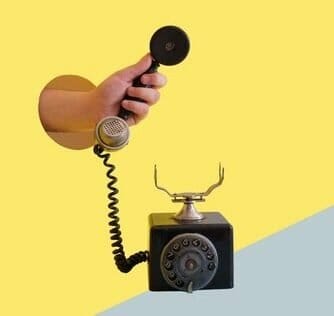 All the problems mentioned above boil down to this mistake. Unclear objectives, hiring wrong people, false expectations, and many other issues can be avoided by having unclogged communication channels. At times, a project makes perfect sense in one person's head but sounds messed up in others. This way, the desired project outcome would be tough to achieve.
Solution
Good Communication is the heart of a project. By good communication, we not only refer to status updates but a healthy bond with the members. Pick a day of the week and discuss the obstacles for better engagement. This way, the team would be motivated to work smoothly. Formulate a communication plan for informing the stakeholders time-to-time.
Also Read, Top Communication Mistakes to avoid with your Remote Team
14. Breathing under the neck of team members
Having discussed the responsibilities, you don't want to babysit and breathe under the neck of members. This is an utter waste of time. Teams that are micromanaged often start acting rebellious as nobody likes to be controlled, which is again a step towards unsuccessful project delivery.
Solution
As a good leader, give your team the freedom to make their own choices. Set goals in the beginning and run some periodic check-ins for evaluating progress. Also, don't forget to be respectful of their working style as individual members. Create a positive space, so that even if there are any delays, your team can let you know quickly.
15. Not updating the stakeholder about project updates
Your project has too many stakeholders, and the project impacts every one of them in different ways. One other mistake in the list can be not updating these individuals. However, even if you decide to do so, it can be challenging to know precisely who needs to be updated, when it has to be done, and what they need to know.
Solution
A high-power and high-interest level stakeholder should be updated regularly with uttermost transparency, i.e., they got to be the topmost priority. A long-interest and low-power stakeholder should only be informed about significant milestones, pestering them every now and then would only annoy them.
16. Skipping Evaluation & Dismissing the Past Mistakes
Okay, so you're on the verge of project completion, and once the line is cross, you may never want to look at the outcome again!! It is quite understandable to wash your hands from something you worked for an extended period.
However, don't hush the final steps. Skipping retrospectives and not looking at the past mistakes would be a big pay-off in the future, even if you don't realize the same at the moment.
Solution
Conduct retrospectives by looking back at the work. Poll the people that use project outcomes often for understanding issues. Figure out the risks and dead-ends that could have proven to be major roadblocks. Document all the lessons learned as this would retain experience and knowledge acquired during the project.
17. Being too rigid
A manager who takes projects as a static agenda and is very rigid around targets is likely to sail the boat in the wrong direction. Not accepting failures, resisting changes, stuck to old ways of working, and so many other things in the manager's attitude can severely harm the project.
Solution
A good project manager gracefully accepts when things don't go as planned. He/she agrees with the changes, new working methodologies and evaluates the success and failure before making hasty decisions. Having said that, a manager should also keep an eye on the project's core purpose. He/she should avoid significant changes that can redirect the course of operations.
18. Not having the Right Project Management Tool
Last but not least- robust project management software can make or break your situation. Sometimes, the problem isn't in the practices, but the processes. Avail a solution that caters to the intricacies of the system. A customizable tool that can streamline project management and bring everything under the same roof should be your top choice. If you haven't found the "perfect project manager" yet, try this full-fledged project management solution.
I am sure you would leave with a smiling face!
Made it to the end! Don't forget to tell us the biggest mistake you witnessed in your journey. Write your heart out in the comment box below.
Till then, Happy Project Management.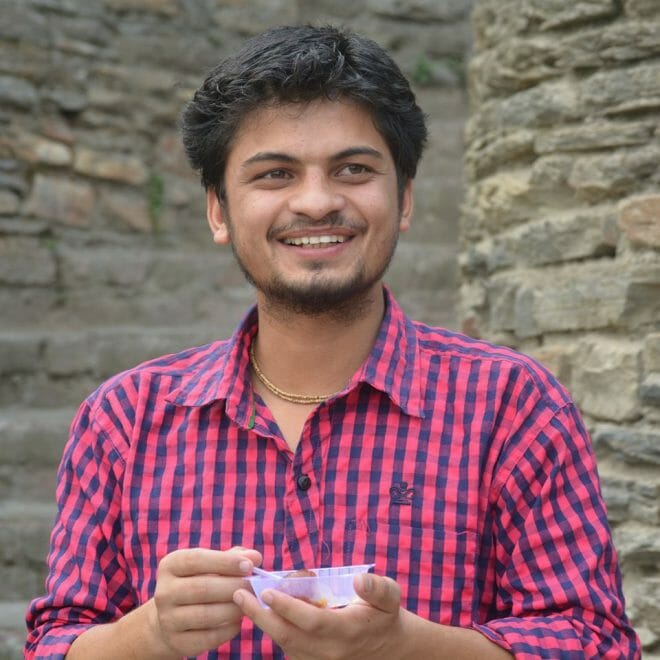 Vijay Khatri
My name is Vijay Singh Khatri, and I enjoy meeting new people and finding ways to help them have an uplifting experience. I have had a variety of customer service opportunities, through which I was able to have fewer returned products and increased repeat customers when compared with co-workers.