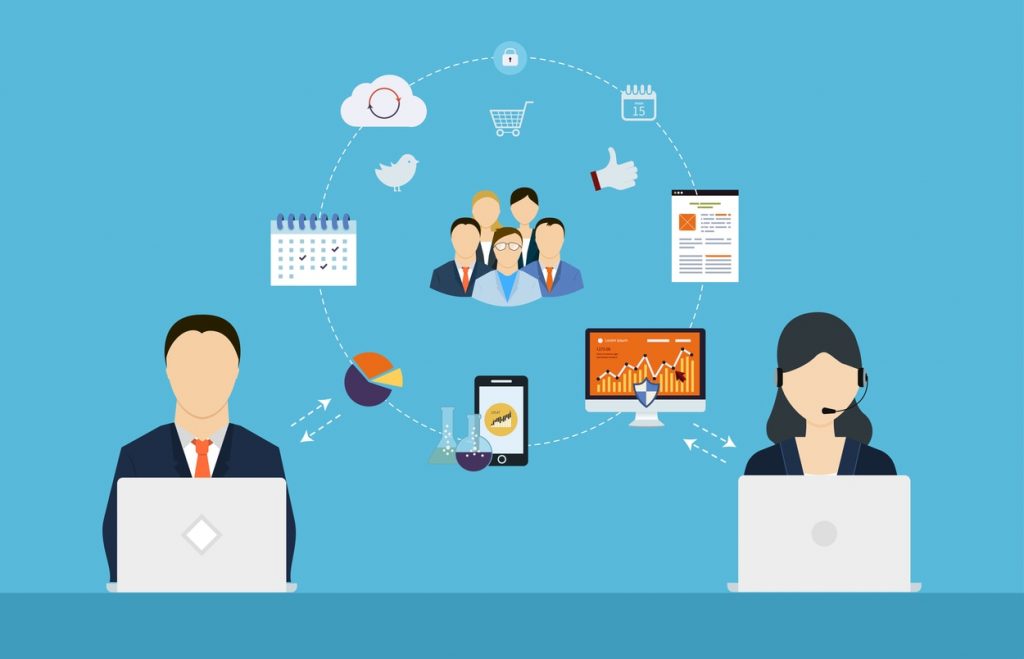 What's an Operational CRM & Its Benefits
If you have a business or are planning to start one, what is that one forte which you would want to achieve first?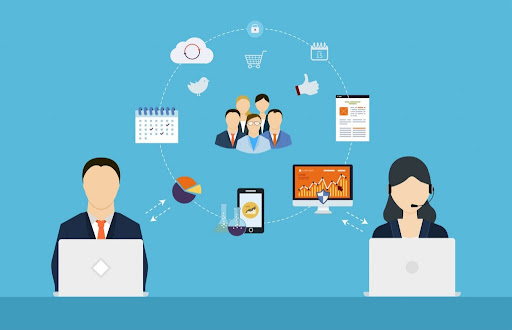 Likely, I hear you say – active conversions with potential customers and a powerful business management model. Want to know how?
Keep reading!
In this blog, we will summarise what Operational CRM is, how it works, its uses, the significant differences between types of CRM, some of the must-have CRM operations, and how you can opt for an appropriate CRM solution for your business.
So let's start!
WHAT IS OPERATIONAL CRM?
When it comes to business, every company/startup aims to advance and get a hold over certain paradigms like service/sales automation, efficient task handling, lead conversion, and the ability to get customers to buy in fewer steps. For this, an Operational CRM works like a magic wand because it enables handling multi-tasks in no time.
Operational CRM refers to a service that integrates sales, marketing, and service automation tools that store and process data about every interaction about & between your company and customers.
The central role of an Operational CRM is to improve customer satisfaction and retention, lead generation, cross-selling, upselling, and develop automated and personalized communication with your customers. Operational CRM streamlines and simplifies an organization's primary business processes.
Some good examples of operational customer relationship management include contact and call centers, websites, and data aggregation systems.
Since an Operational CRM acts as the center point to convert a lead into a customer, you must know why! So here we have jotted down some of the main benefits of Operational CRM for you:
Enhancing marketing processes
Improving internal communication
Maximizing cross-selling and up-selling
Increasing revenue and return on investment
Enhancing customer satisfaction
To purchase an all-in-one automation solution, consider the example of Orgzit CRM, which allows getting key sales figures at a glance.
HOW DOES OPERATIONAL CRM WORK?
We know what Operational CRM is, but how does it fit the shoes of the business and customer demand cycle? Usually, most CRM software is cloud-based, software as a service (saas) that integrates all your prospects and business data in one place to access from anywhere, anytime!
For any Operational CRM, you need to know the basic business process, which refers to a collection of interrelated tasks that find their end in delivering a service or product to a customer. It is where CRM operations work to hit the right chord of customers' wants.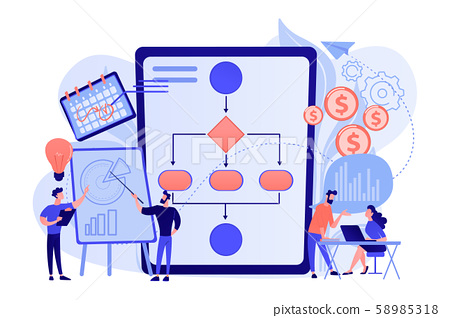 1. Marketing Campaigns
Whenever a company runs a marketing ad/campaign, it collects relevant information and data of potential leads and stores it in the Operational CRM. The software then automates emails, messages, and other relevant information about your product to interested customers. It is one of the most effective ways to retain new and existing customers in your business.
2. Sales Activities
The related leads are approached by the sales reps to trust your product/service. They engage with new customers and know their requirements. CRM integrates all the details of how, why, and what of the lead information. It saves time for manual entry and protects the data.
3. Service & Support
Last but not least, once a new customer joins your service, the role of customer satisfaction comes into the picture. It is taken care of by customer service, which uses the all-in-one Operational CRM to match the desired needs of every customer through records. The service & support team uses Operational CRM to strategize and advance customer experience and services.
DIFFERENCES BETWEEN CRMs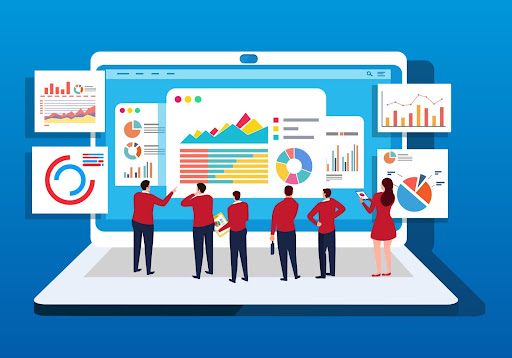 By far, there are three types of CRM systems that focus on different business processes-
Operational CRM :
With CRM operations, you can carry out effective management of marketing campaigns.
It helps in tracking relevant data from sales, services, and marketing departments.
It allows for optimizing sales performance and attaining revenue goals.
It maximizes the most promising opportunities for business campaigns and customer-based offers.
It facilitates the customer to be in control of the customer service possibilities.
Analytical CRM :
It makes advertising strategies more cogent.
It targets opportunities and potential customers and leads to knowing the most acceptable content to reel them in.
It boosts the retention rate for consumers and strengthens customer loyalty.
It allows you to understand when to sell or upsell.
It helps to increase sales by analyzing what sells and what does not.
Collaborative CRM :
It aligns similar goals across multiple teams.
It handles the customer's entire experience in a hybrid and understanding manner.
It promotes and channelizes uninterrupted services to customers across every medium.
It allows access to corresponding data that gives the patron a holistic view.
CRM BEST PRACTICES
Operational CRM is an all-in-one power pack software that tracks your customers/potential leads and integrates the sales, service, and marketing team with ease. You don't have to schedule a long haul separately with each department to discuss a new idea or make amends in market strategy. With one scheduling on Operational CRM, your word goes out to your teams in no time.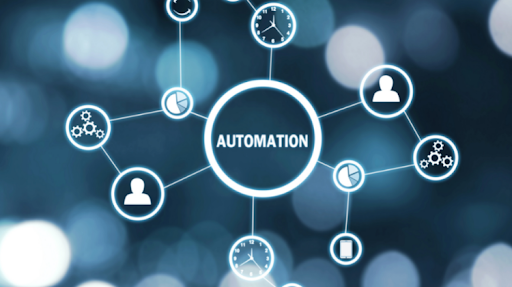 Automation is one of the best practices you witness in a good Operational CRM. They conjoin the required goals, present status, approachable section, customer satisfaction, degree of engagement, etc., in one platform. You can always make modifications according to your company's progress graph.
To get the best results from CRM operations, you need to implement it efficiently and drive user adoption. Here are some factors to consider when crafting a CRM strategy:
Take Feedback From Team Members
Consider and Customise Your Requirements
Integrations With Other Tools
Map the Customer Journey and Consider Scalability
Here are the advantages that a good CRM solution can bring to your business:
Marketing automation- refers to the use of automation solutions like Operational CRM to manage all your marketing processes. It uses technology to automatically balance marketing ads, campaigns, and tactics with other niches to reach the target diaspora.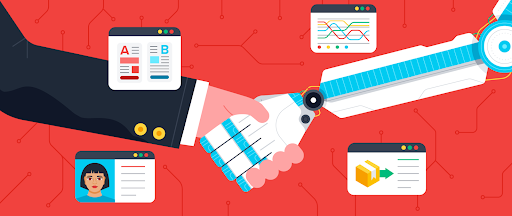 86% of marketers consider "ease of use" to be the most crucial factor when evaluating automation tools
Let's take the example of Operational CRM. One of its primary features is marketing automation which lets your target audience receive all updates about your services via mail, social media, text, etc., to help you develop a customer base and attain business goals.
Sales-force Automation– is another great advantage of a reliable CRM. It tracks leads from step one to conversion and everything in between. You don't have to worry about updates or backlogs. An example of Operational CRM is Orgzit which lets you focus on business strategy by doing all the essentials – follow-up schedule, team communication, customer focus, and sales performance.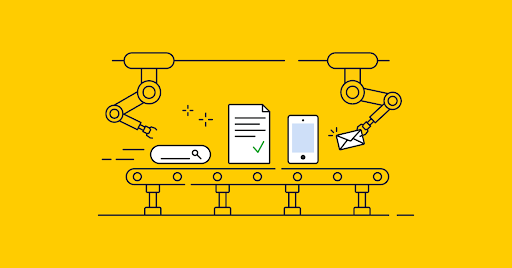 Service automation deals with managing an organization's service. The actual interactions with customers, such as contact, direct sales, direct mail, call centers, data aggregation systems, websites, blogs, etc., are examples of Operational CRM.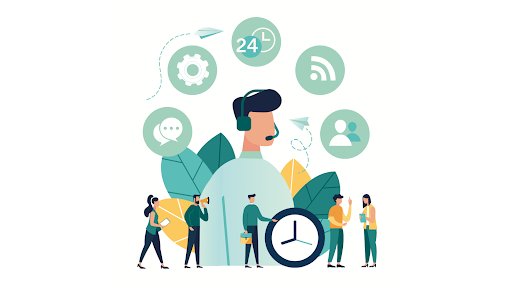 SELECTING THE RIGHT CRM SOLUTION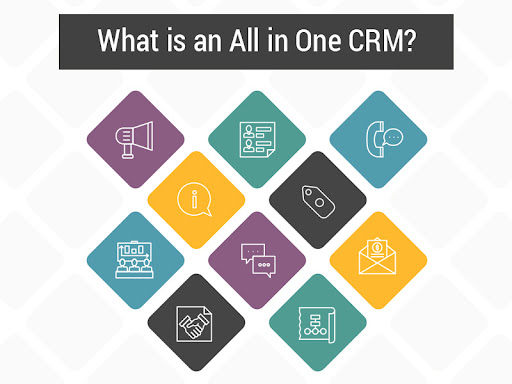 CRM tools are popular for a reason. It is not about technology; it is more about understanding customers' values and business processes.
By the way, ANSWER me one thing!
Are you someone who has a business with questions like how to attain optimal performance, automate workflow, manage routine data, build buyers' journeys and retain customers?
If yes, I will tell you what the Orgzit CRM is and whether it is worth trying for your business.
Keep a note of one thing – The right Operational CRM will scale up your business game and give you a pool of opportunities to work & rework your different services.
You can automate, track and rewire everything – customer value, marketing campaigns, sales performance, service improvement, or the core product itself. You will have an organized & automated workflow for your business success!
Still, if you are fixing or figuring out where to start, try Orgzit CRM to make the most of your business and elevate your success!
Thank me later!
Now, if you ask – Do I need a CRM?
I'll say – "Of course, yes! Go ahead & thrive in your business! What are you waiting for?"
Got any queries? Connect Orgzit at sales@orgzit.com
Subscribe here for continued learning on sales optimization today.
Please don't forget to share this post!