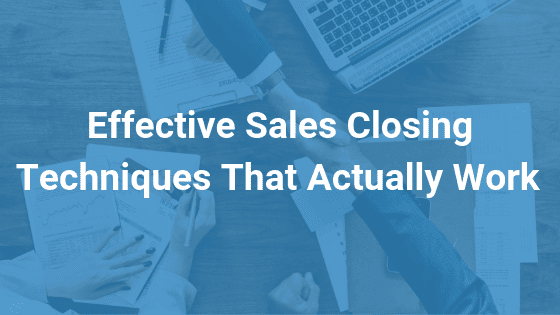 7 Techniques to Close Deals Faster
How to close more deals?
Closing is the most important and the most difficult part of sales. Choosing the right person and the right technique to seal a deal is very crucial. And closing a deal is the moment of truth that will decide whether your efforts were successful.
Every salesperson feels uncertain about closing the deal. However, without that feeling of uncertainty, successfully closing a sale wouldn't be so thrilling and exciting – which drives salespeople to continually crave for more.
As we know, sales professionals are expected to bring in the best possible success rates from their hard work, a large number of closing sales techniques have been developed or evolved or were found over the years.
Here are a few effective and mostly used closing the deal techniques that we found were most effective for our salespeople at Orgzit.
Techniques to close a deal
"Seal a deal" techniques are divided into two categories: Traditional and Modern.
As traditional means old, and old techniques came first in existence, let's learn about them first.
Traditional Techniques:
Traditional sale techniques are more about using mind tricks for closing the deal. Here are the three most used techniques:
1. Now or Never Closes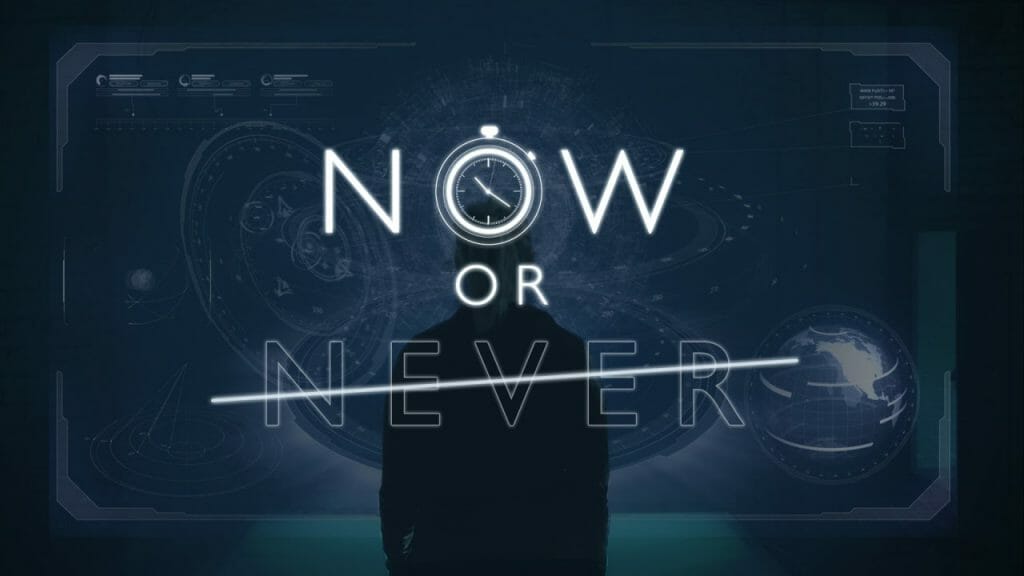 In such deals, the salesperson comes up with a "not to be missed offer" that includes a unique perk for the customer that prompts the customer to respond immediately. The following are some examples.
"Hurry up and buy today, today is the last day for our special 50% off sale."
"Customers who sign up today will get a special offer".
This technique is effective because it creates a sense of urgency and can help overcome the confusion a prospect has when a prospect wants to buy, but for some reason (mostly pricing), the trigger is not being pulled.
For this technique to work, the timing has to be just right. You cannot forget to establish value before offering a discount or promotion.
2. Summary closes
Salespeople who use this closing technique restate the items the customer is hopefully purchasing stressing over the value and advantages in an effort to get the prospect to sign. For example, a typical summary closing discussion would start something like this.
"So Acme Inc is offering this incredible electric water pot that is rechargeable.
Gives water to plants automatically after you set the time and quantity of water to give and gives you a warning when the water is over in the storage.
Acme Inc also offers a 3-year comprehensive guarantee, and our free delivery and installation service.
When would be a good time to reach out to you and deliver our electronic pot before winter sets in?"
When you repeat the most valuable functions and already agreed upon points to the customer, it makes the customer realize how good the product is and if they do not buy they might lose a be already missing out on the benefits of the product.
In the closing, it is important to focus on the "perceived value" of the product in the minds of the customer rather than the value that you think the product offers.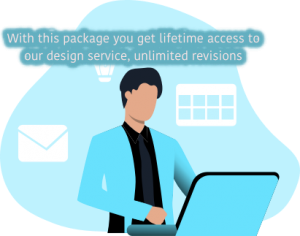 3. Sharp angle closes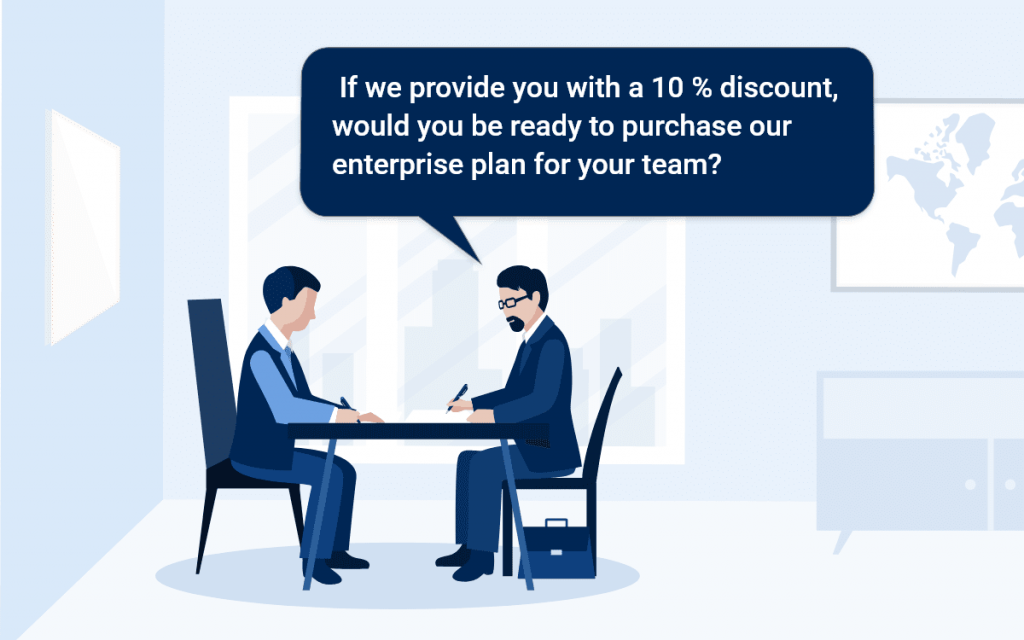 Prospects or customers often negotiate for price or demand for an ad-on because they know you need them and they also know you are expecting this from them.
If you have the permission from your sales head to do so, try closing the deals with sharp angle close technique to catch these prospects by surprise.
When you hear,
"Could you make a discount of 20% instead of 15%?"
A good response to this would be.
"Sure. But if I make the discount you asked possible for you, will you sign the deal today itself?"
It's highly possible customers won't be expecting this response from you because of two reasons – first, because you agreed to fulfill their demand, and second because you've proposed to close the deal today.
The critical thing to remember in these types of shard bend closes is to make it happen quickly by ensuring that any offer is time-bound, requiring the clients to make the final decision promptly.
At all costs you need to avoid prolonging the negotiations, it generally never works in favor of the salesperson.
Modern Sales Closing Techniques
The above-mentioned age-old sales closing techniques probably seem a little old-fashioned. In particular, the idea of closing a deal itself needs to enclose any and all incremental agreements you secure throughout a sales process – not just the moment of final purchase.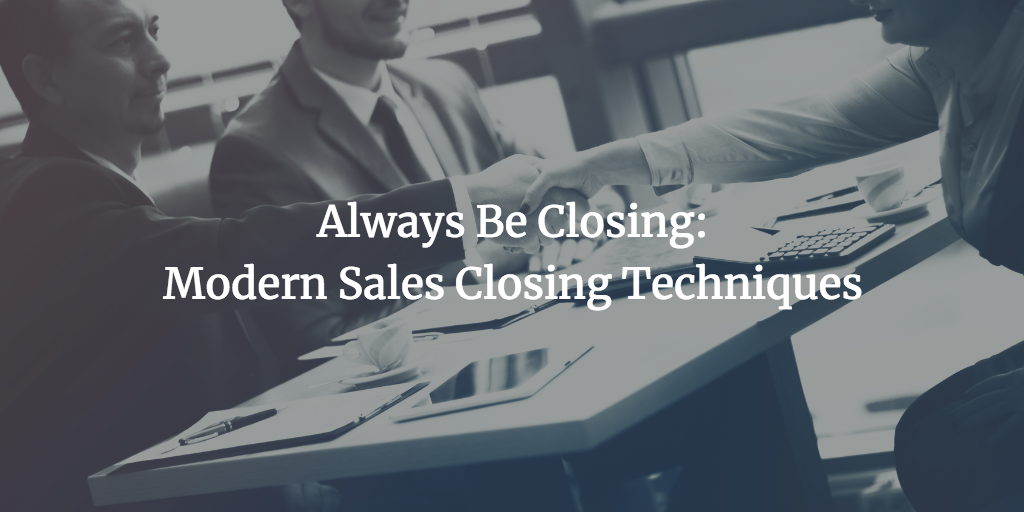 While closing a deal or in the process of sales, sales representatives should have these qualities:
They should have the ability to ask the right questions and the ability to discover what customers need.
Ability to communicate effectively to tell your customers about the product and how it will cater to the customer's needs effectively.
If the representative has mastered these two qualities, then there should be no difficulty in closing the deal.
Quick reminder for the salesperson in you.
Be sure to track all of the information you collect throughout the deal stages using a modern, flexible CRM system. The data might not seem immediately useful, but keeping track of communication, feedback, or objections from a prospect can help you organizationally improve and close more deals in the long-run.
Now let us learn some modern techniques to close a deal or let us make it sound more fun and say, SEAL A DEAL!!
4. Question closes
To be successful in achieving these two qualities mentioned above, it's essential that sales reps ask potential customers insightful questions.
An experienced salesperson concentrates on closing a sale as soon as a conversation with a potential customer begins. With the help of a series of questions, they develop a desire in the client and eliminate every objection to purchasing.
One can even choose to close the sale in the form of a question, which allows the sales representative to sermon outstanding objections while gaining trust and a commitment at the same time. For example:
"According to you, does my offer meet your needs and satisfies you?"
Such questions give you a chance to discover whether the potential customer is convinced with your product while keeping the door open for selling further.
If the answer is negative, it is their opinion and not the truth, thereby allowing you to continue to sell. If the answer is positive, then signing on the dotted line is the next step.
Here is one more example of question close:
"Can you tell me the reason for not moving ahead with the deal this month?"
This response to this question will help you get a very clear insight into why the customer is not convinced, and the feedback you need to improve your sales pitch.
If there is no response to a question like this, you can pretty much conclude that the deal is not nearing close anytime soon and you still need to do the work to convince the customer of the value of your product or service.
Either way, it's a win-win situation as after you would know what to do or what not do.
5. Assumptive closes
Assumptive technique is broadly dependent on your thinking, I would say mostly optimistic thinking. If you have believed from the start you will close this deal, it can have an incredible effect on the rest of the sales process.
The philosophy behind such sale closures is clear.
"If you think you can do it, you will get it done"
This mindset is very important in all sales but most in the case of assumptive close you cannot achieve a closure unless you truly believe you can.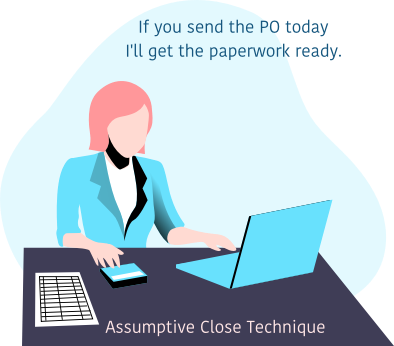 The need here is to closely monitor your customer's interest, engagement, and objections throughout. After a meaningful conversation, ask,
"Did this presentation satisfy your needs?"
If you've just given them new information about your product or service, ask,
"Does this sound like something that would be valuable to your company?
Listening and assuming good intent from the start — you'll bring authority and direction to your sales process that wouldn't be there otherwise.
6. Take away close
If you have known something about human behavior then we mostly want what is taken from us. Use this similar psychological fact on your prospects to make them do more business with you.
If customers are negotiating hard and resisting on price, remove a promised feature or service and present some other discounted offer to them with a torn down offering.
It's very likely that they'll be thinking more about the feature you removed rather than the discount you had to offer.
The key here is to know your customer well and push on his way of thinking and presenting the case in a way that makes him feel that by negotiating any further he is going to be losing out.
7. Soft closes
The soft close technique is a way to show your prospect the benefit of your product and then ask a low-impact question to assure whether they are open to learning more.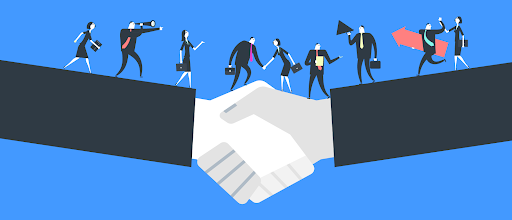 For example,
"If I could reduce the cost of maintenance by 25% and increase productivity by 15%, would you be interested in learning more about my product?"
This is how you can clearly state the advantages without making any demands or unexpected requests.
If you think the example mentioned above is too direct, you can tone it down further.
"If I told you I could reduce maintenance cost by 25% and increase productivity by 15%, would that satisfy your company's needs?"
This cuts off the need of the customer to commit to you in the slightest and gives you more time to learn about their business needs.
Before you seal a deal
Master these closing out sales techniques and close the deals faster, the more successfully you practice these skills and master them, the more successful your business would be.
As you know practice makes a man perfect, just like this sealing the deal makes a business perfect!
I would love to chat with you about how we are closing sales at Orgzit and learn a tip or two from you too.
I'm closing here for today, your deal is done!
Tags In
Daksha Jain
The space between the lines...The pause between the speech. I seek reflection within the content. Won't leave you bewildered but surely you will find something to contemplate.