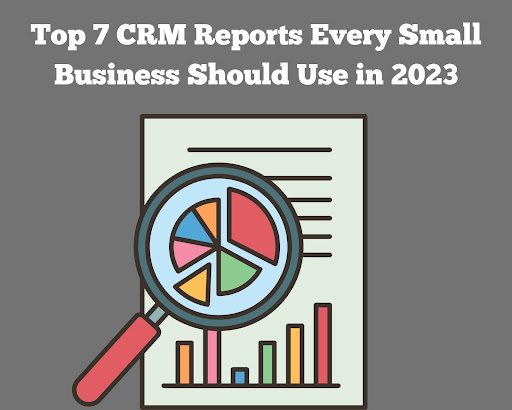 Top 7 CRM Reports Every Small Business Needs in 2023
Make these CRM reports part of your sales process and give your business a cutting edge!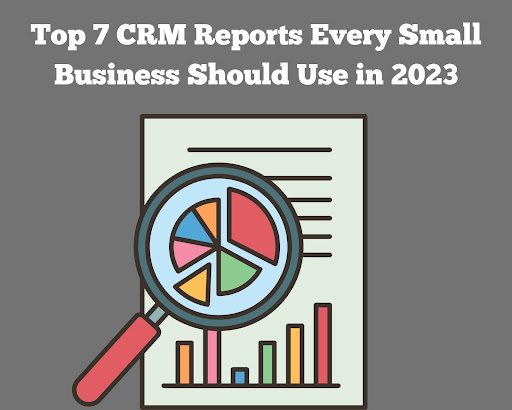 When a business uses Customer relationship management (CRM) software, the CRM can generate reports to get highlights and insights into its sales activity. Business owners can improve their sales operations and hit sales goals by analyzing the CRM. In this process, the CRM reports play an essential part, and they assist in evaluating your sales operations and simplify sales activity into useful & visible data. Thus, you can figure out your company's sales targets, check sales teams & individual performance, streamline sales activity information, and address bottlenecks in the sales process.
As part of this post, we'll look at what CRM reporting is, how businesses use CRM reports, and the top 7 CRM reports for small businesses in 2023.
What is CRM Reporting?
CRM reporting refers to a tool or software that provides quantitative data from departments like sales, marketing, and customer service to management to review their performance and activity. You can use this information to track goal progress, adjust strategies accordingly, or allocate resources where they are needed.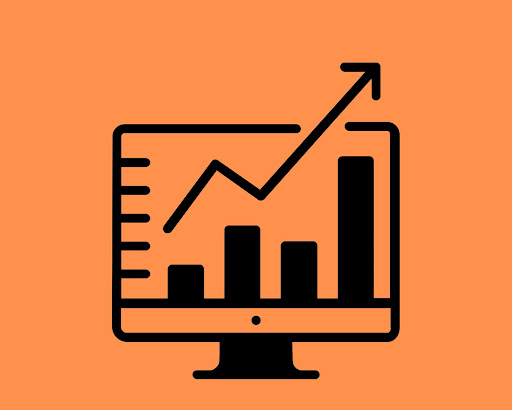 How Businesses Use CRM Reports
For every customer-oriented business, CRM reporting is a must-have.
CRM reporting is used in businesses to track sales performance and make data-driven decisions.
With these reports, you can
Trace crucial data related to customer interaction and management
Fill gaps in the sales process
Improve customer services for better returns.
CRM reports provide detailed information to executives or team heads based on who is operating the CRM system.
With such reports, the head of sales assesses whether online and offline advertising campaigns can convert leads into consumers and how the target audience reverts to the same.
CRM reporting is also vital for your customer care department because it can provide insight into customers' likes & dislikes, their response rate, how they manage client queries, feedback from existing customers, and so on.
Customer success representatives and other personnel of the finance team can use CRM reports to get a detail about client retention rates and how they can optimize customer services & convert target audiences.
Top 7 CRM Reports For Small Business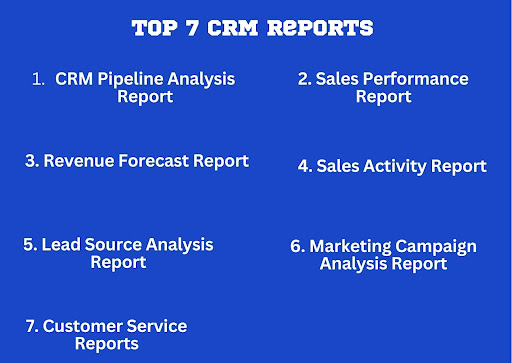 In B2B business, there are many types of CRM reports. We have listed the top 7 reports that will boost your revenue.
1. CRM Pipeline Analysis Report
Sales pipeline (a tool that enables you to look into business sales process & sales funnel) reporting is one of the primary CRM reporting that every B2B business must utilize because it gives you an overview of your entire sales funnel (which is an exclusive visual representation of buyers journey).
CRM pipeline reporting allows you to examine the sales strategies and operations of your business – how your prospects are heading toward conversion, no. of leads in each pipeline stage, expected deal conversions, win/loss of prospects, revenue allocation, entry or exit point, pending opportunities, etc.
With a CRM pipeline reporting summary, your sales team can quickly prioritize hot leads and fix campaign quotas for a particular stage of the sales process to win deals.
70% of salespeople say using a CRM system is "very important" for closing deals (Source: The LinkedIn State of Sales Report)
Using CRM in sales can help your business manage its pipelines and automate some of the manual processes. You can inspect pipeline reports in your CRM dashboards and improve pipeline health to close deals. A good CRM like Orgzit offers companies pipeline summary reports alongside lead movement across different stages.
2. Sales Performance Report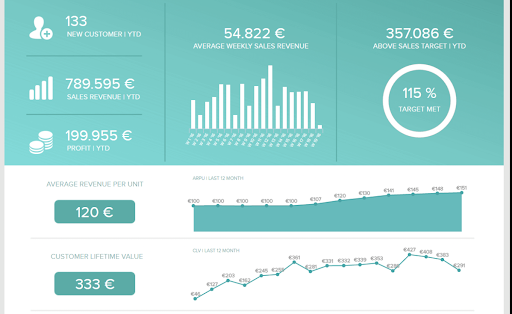 Sales performance reports outline the percentage or no. of converted deals in your pipeline. It is one of the effective ways to determine the revenue generated by your company. The sales team can compare current sales to preset sales and notice the key sales trend that worked for you.
It helps you analyze KPIs like sales made from particular goods and services, top performing members or team, no. of missed leads, achieved sales goal, etc. You can also evaluate individual or team performance through sales performance metrics.
Tip: If you wish to have a detailed walk of lead conversions and streamline business strategy, try CRM software.
3. Revenue Forecast Report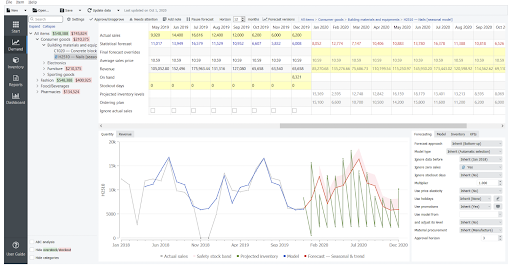 Aren't you curious about how much sales and revenue your company is expected to generate in the future? If yes, the revenue forecast report is for you.
This report uses company data, previous trends, sales processes, and more to reflect an estimated revenue generation at a given time. It tells you how much your business will likely generate at a particular time. It eases the sales process and let's you sync future revenue and sales goals.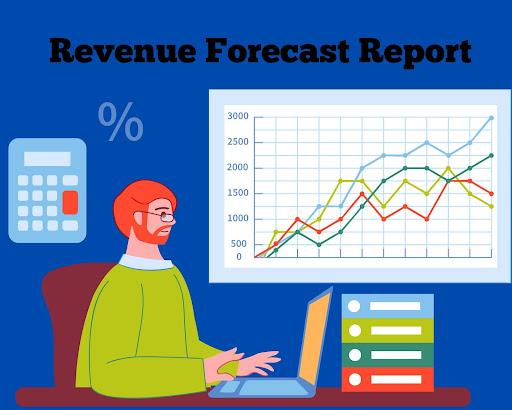 Depending on the buyer's journey, your lead can express an interest in purchasing some particular product or service. Here, a sales forecast report can help you segregate easily convertible leads from slower leads and use a targeted approach to win the latter.
Once you have a holistic overview of your pipeline, you can forecast future revenue based on current leads and prospects, as well as existing sales patterns. Companies prefer CRM for sales forecast analytics because a good CRM gives you options like lead tracking, customizable revenue forecasts, sales goals, etc.
4. Sales Activity Report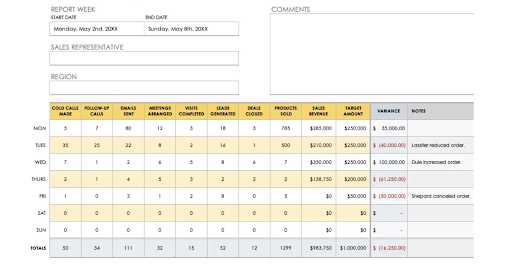 When you can trace every minute activity in your business, it gets easy to streamline the overall sales process. Activity reports let you monitor sales data such as total calls and messages, mail exchanged, bookings scheduled, project plans developed, and any other sales actions that contribute to your sales pipeline.
These reports hold salespeople responsible for their activities and guarantee they maintain respective daily, biweekly, quarterly, or biennial sales targets.
Activity data appear on the dashboard of a CRM system or in the form of a configurable report. Management teams can also evaluate total activity on an organizational, departmental, or personal level to ascertain production quality and organizational efficiency.
For instance, CRM software should allow you to keep a detailed record of every sale at a centralized place and generate custom activity reports for better business.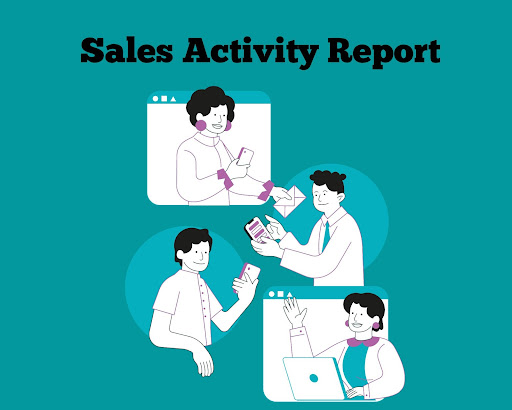 When reaching out to potential customers, you will be able to see which clients are being contacted and measure success rates. Furthermore, they assist you in tracking emails from unidentified sources that could harm your business and taking appropriate measures to keep you protected.
Depending on your marketing strategy, you can maintain effectiveness like win or loss by specific sales activity & follow-up other statistics in your CRM. Here are a few sales activity report examples:
i) Email outcome report
Track the number of reads and replies versus the number of emails sent to determine the efficacy of email campaigns.
ii) Visit outcome reports
Determine whether face-to-face meetings are effective by labeling visits as interested, not interested, and return visits.
iii) Phone calls outcome reports
Assess your prospects' engagement level, their preferences, and where they are in the sales cycle.
5. Lead Source Analysis Report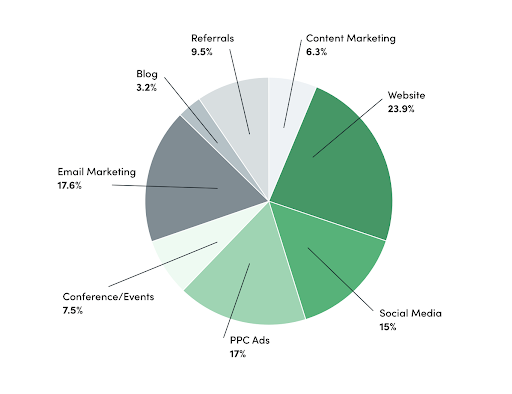 The key to sales efficiency is to maximize your effectiveness. Otherwise, you won't be effective. For this, you should know the prime source of your buyers i.e, from where they enter the sales funnel, and strengthen it more to yield more growth.
A lead source report will help you understand what sources of leads work best for your business, such as email, referrals, social media prospecting, web forms, content networking, or combining several marketing strategies to generate more leads. With this report, you can keep inefficient channels at bay or re-frame the approach.
A lead source analysis report can help determine which channels generate the most leads for your organization. You can learn how prospects first discovered your company and what piques their interest in your product.
Many businesses, especially B2B companies, use these CRM reports to discover the best lead-generation channels. With this useful information, you can improve the lead generation tactics that generate the most leads and conversions for your company rather than spending money on those that don't. CRMs such as Orgzit provide precise lead reporting & percentages of deals won, along with the total number of leads created and their originating source.
6. Marketing Campaign Analysis Report
Campaign performance reports allow you to delve deeper into prospect engagement and campaign conversion statistics. They can inform you which marketing tactics are most beneficial for bringing in new buyers and allowing customer retention. Such CRM reports help corporations optimize their profits through centralized data, such as gross margins for various advertising and pointing to the best lead-attracting approaches.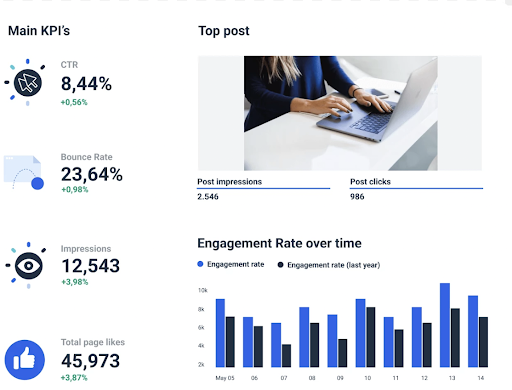 Among other things, campaign performance reports analyze ROI, conversion rate, and click-through rate (CTR). With such details, you can access growth rate measures such as monthly sales during promotion times vs. non-promotion periods and optimize other campaign outcomes. These reports help you to manage your marketing costs and expand the consumer market in less time.
Based on this CRM reporting, you can aggressively optimize your content and channels to nurture leads and reach new audiences. Campaign performance statistics also show the ROI performance of advertising channels in your CRM system dashboard.
Apart from sales management, advanced CRM systems have a variety of advertising channels that can boost your company by giving insight into qualitative data. Your CRM system can generate reports based on this data to assess marketing performance.
7. Customer Service Reports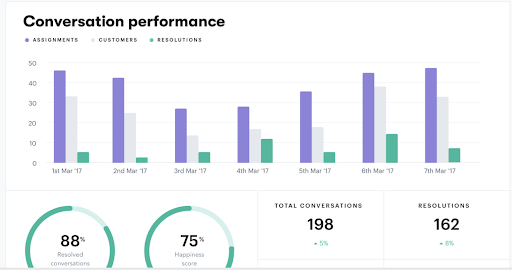 Customer service reports demonstrate the success and performance of sales operations such as customer service, customer interaction management, and customer support management.
They allow you to observe how effectively sales & service representatives function in aspects like case resolution, guest satisfaction, client retention, and building brand loyalty amongst prospects.
CRMs like Orgzit include sophisticated customer service reporting tools that enable customers to assemble robust case data such as current statuses, case volumes by channel, and average time-to-resolution on a single dashboard. It gives insight into dashboard data like subscriber lifetime length, churn rates, and active subscription numbers.
It allows you to see which sales rep spoke with the prospect, what emails they received from your sales team in the past, and what they discussed during their sales consultation. This way, your sales team can stay organized and keep steady track of nurturing & hot leads which could've otherwise been missed out, causing a lead to fall out of your sales funnel.
Need help with your CRM reporting?
Whether a small business or a big enterprise, CRM reporting is a high-priority tool as it can stimulate sales efficiency and team performance in less than no time.
The goal of sales reporting is to eliminate the guesswork from customer transactions and create a smooth customer experience.
In a nutshell, generate all the reports with CRM & upgrade your business success. With our sales CRM, you can have a varied CRM reporting feature and simplify complex sales activities.
With all-in-one CRM, you can:
Track leads lifecycle & prospects' journey in your sales funnel
Streamline sales, quotation, and services
Have centralized data about customer information
Easily measure ROI and more
Drive business growth using CRM reporting now! Let a free trial answer all your reporting needs.
Connect with our customer care executive today & skyrocket your sales performance!
Want more sales-related information? Stay updated with the latest ideas here