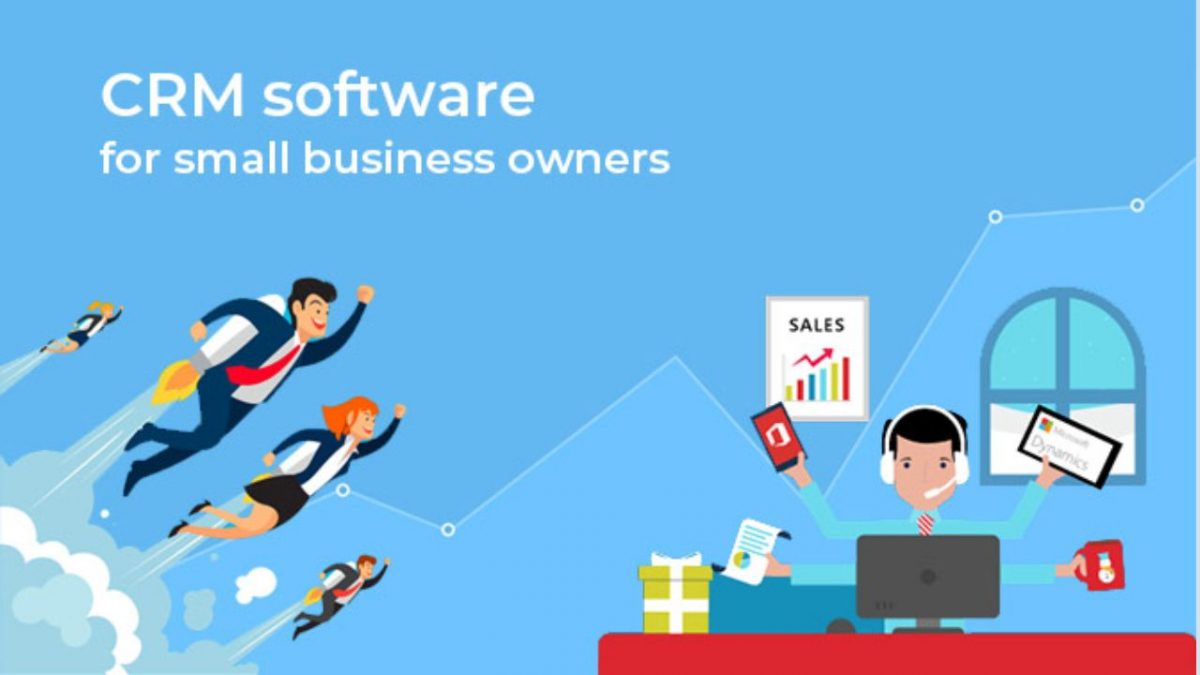 Make your Small Business Grow with CRM Software.
Many small businesses need to realize the potential of a Customer Relationship Management (CRM) system in increasing the efficiency of their operations. By storing customer information, tracking sales, and providing analytics, a CRM system is essential for growing any business these days.
For example, detailed customer profiles allow you to customize marketing messages and recommendations, making them more likely to buy from you. 
Other useful CRM software benefits include cost savings from automation, streamlined coordination between departments, and better forecasting of a business's performance. A CRM tool can also help create a more focused strategy for marketing campaigns and follow-up efforts, helping raise ROI significantly.
With all these advantages, it's easy to see why almost every successful small business uses some type of CRM solution. It is one of the best steps you can take toward achieving growth.
With effective and easy-to-use CRM software like Orgzit, you'll have all the tools and information needed to manage contacts, track leads, and monitor sales performance – ultimately driving customer engagement and aiding long-term success.
What is CRM?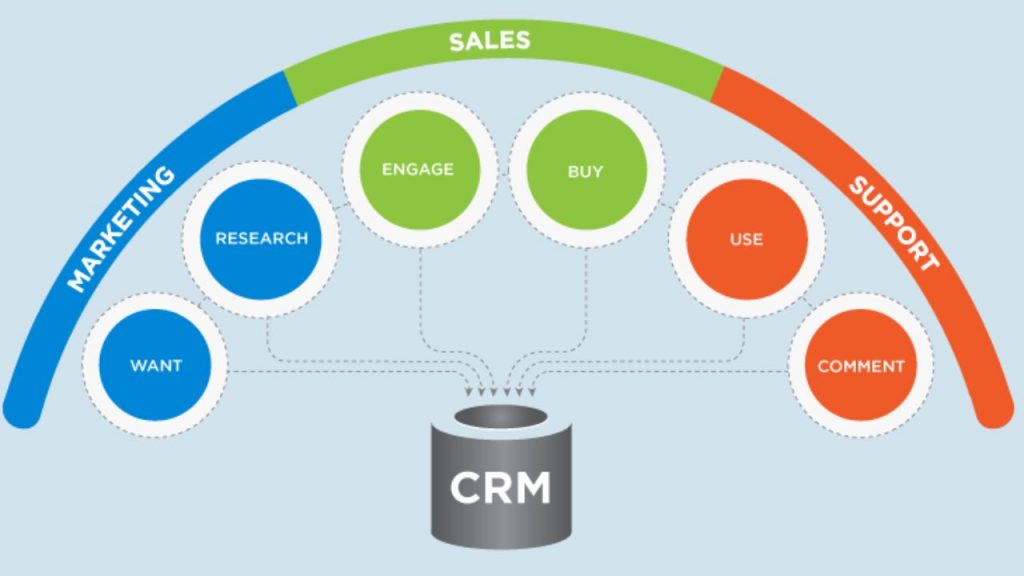 Customer Relationship Management (CRM) is an essential tool for businesses of every size, from small startups to multi-national corporations. CRM software is more than a contact list; it allows businesses to track customer details, account histories, and sales opportunities while supporting customers in a single centralized location.
With CRM systems at the core of any business structure, organizations can save time and money across multiple departments and ensure a consistent service experience throughout multiple touchpoints.
Implementing this powerful technology can give businesses powerful insights that improve efficiency and customer experiences. The range of industries that can benefit from implementing CRM solutions also serves as a testament to its versatility as an incredibly useful tool.
Its benefits extend beyond retail and manufacturing to real estate, construction, SAAS-based companies, and other industries.
What problems do small businesses face that CRM can solve?
Are you a small company owner or startup facing difficulties in collecting, storing, and managing customer information? Do you want to communicate with your clients better and want to be aware of their needs?- Orgzit is the solution for you. It may help you streamline your sales workflow.
Small businesses and organizations face problems in their:
Client management
Project management
Inventory Management
Pipeline Management
Contact Center
Web forms
Product catalog, and many more.
Collecting, managing, and storing customer data is essential for a small business owner or startup. The ability to communicate effectively with customers and understand their needs is also vital for the success of your business.
While this comes with costs in planning, executing, and investing, implementing. An online CRM system can help you manage these costs while empowering your business with reliable insights into customer trends.
The Orgzit CRM system could hugely benefit you from the beginning stages of developing your business to when it's well established. As a result, it can help you increase leads, close more deals faster, and drive customer loyalty, and satisfaction.
Key benefits of using Orgzit CRM: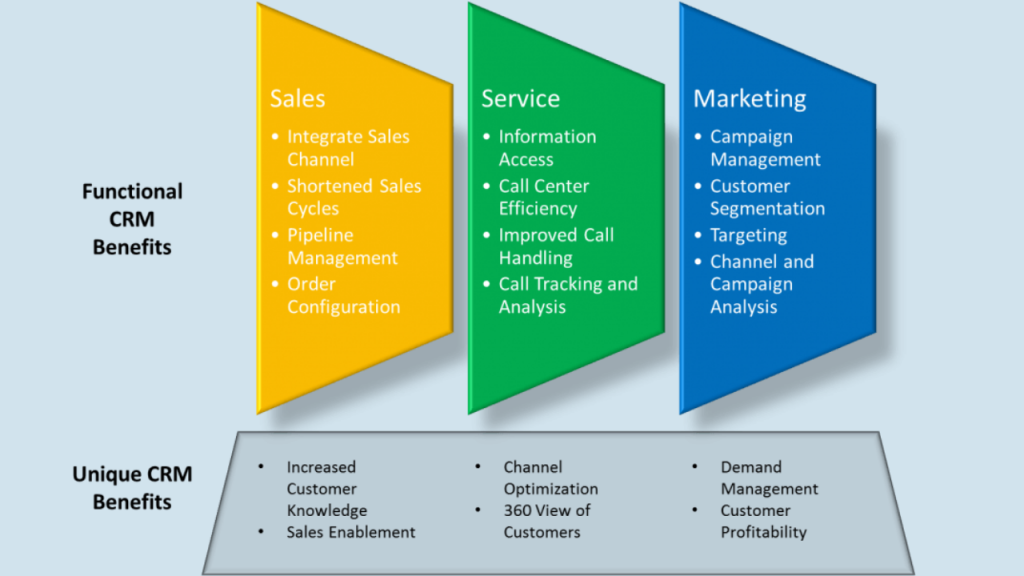 "Not all customers are created equal, so the value of a CRM is that it helps you keep the right customers and deploy your precious marketing dollars towards the customers that will return the highest value over their customer lifetime." "It is challenging for small businesses to identify and acquire customers, so bucketing them into optimal and suboptimal segments through CRM is inordinately valuable," said Mike Catania, CEO and co-founder of Locaris.
Our no-code CRM software can provide various benefits, from organizing contacts to automating key tasks. It can help a business operate smoothly and effectively with a cloud base and mobile-friendly software.
It also plays a major role in managing communications within and with customers, making it an especially important resource when businesses are forced to operate remotely.
The growth of this industry is evidenced by its current rate of expansion and projections claiming it will grow at a rate of 14.27% from 2022 to 2027, indicating it is certainly here to stay and will likely shape customer service standards for years to come.
1. Get everything on your dashboard.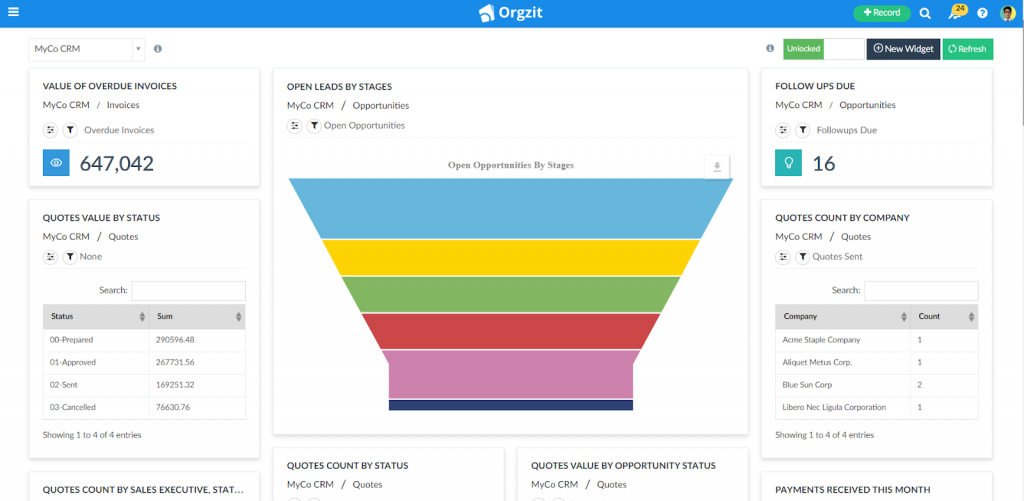 If you want to access everything you need on your dashboard quickly and easily, consider getting an account with our flexible organization system.
Our intuitive dashboard allows for full customization of the boards, giving you the perfect overview of all your projects in one location. Our easy drag-and-drop process allows you to move items around until it's right.
You will especially appreciate that there is no need to waste time searching for items or memorizing complicated steps – just get everything on your dashboard now and always stay organized efficiently.
2. Manage all the contacts smartly
Having a reliable way of organizing all the information associated with each contact makes it faster and simpler to reference when needed. It can also help reduce the risk of losing key details or valuable leads.
By creating an effective contact management system, businesses can significantly streamline their communication processes and make communication more efficient.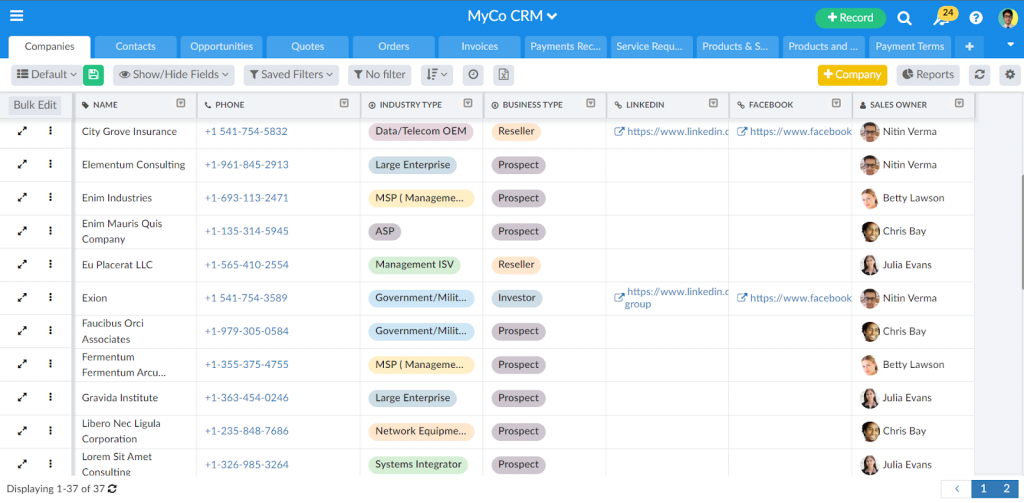 3. Schedule meetings
A flexible and organized system is essential for successful communication and productivity. Start by establishing open availability within teams and across departments.
Consider the time zones of all participants and any holidays or other events that could impact the meeting's ability to take place. Utilize technology such as collaboration software to make finding a suitable time even more efficient.
Allowing team members to join from wherever they mean higher productivity and efficiency for everyone. With some planning, scheduled meetings can be streamlined and become easier over time.
4. Improved customer segmentation
Utilizing a CRM can be integral to effectively managing hundreds of contacts. When dealing with large lists, it can become difficult to distinguish who should receive separate emails or messages.
By utilizing the segmentation capabilities of a CRM, you can easily discern which contacts should be contacted at any given time based on criteria such as location, gender, age, and buyer stage.
Not only does this allow for better targeting of emails and messages, but it eliminates much of the hassle associated with managing even large contact lists.
5. Generate reports for analysis
By creating accurate and timely reports with the help of Orgzit CRM, businesses can make sense of their metrics and use reported trends to adjust their strategies to remain competitive.
Reports generate essential insight for real-time monitoring and provide valuable long-term analytics for management purposes, so it's essential to ensure these are created in an efficient, organized manner.
6. 360° Customer Relationship Management
Our 360° Customer Relationship Management gives businesses the tools to leverage customer information for better performance. By linking customer data from each phase of the customer lifecycle, companies can realize deeper customer insights, increased customer satisfaction, and higher sales conversion.
Through more intelligent monitoring, organizations will reap the rewards of more effective campaigns and take proactive steps to prevent costly customer churn.
A unified view of customer information helps organizations save operational costs, foster closer relationships and identify new revenue streams.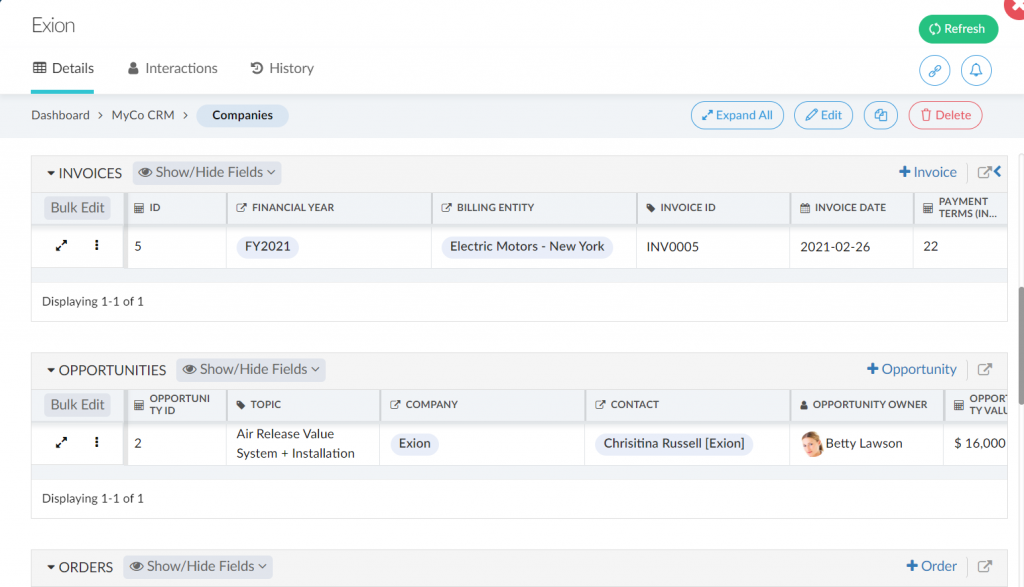 7. Eliminate Repetitive Tasks
Our CRM helps to view each task for its importance by eliminating or simplifying what is not essential. Businesses can free up resources and energy to provide customers with the high-quality care they deserve.
It will ensure customer satisfaction and long-lasting relationships. Even small improvements in how a business handles mundane tasks can go a long way towards improving efficiency and overall customer satisfaction.
8. Simplified & On The Go Lead Management
Our cloud-based web and mobile applications enable you to monitor your business from anywhere and take commanding control of it.
Our configurable security settings offer maximum flexibility when choosing who can access sensitive data. Now you can manage your leads on the go without worrying about security or complexity.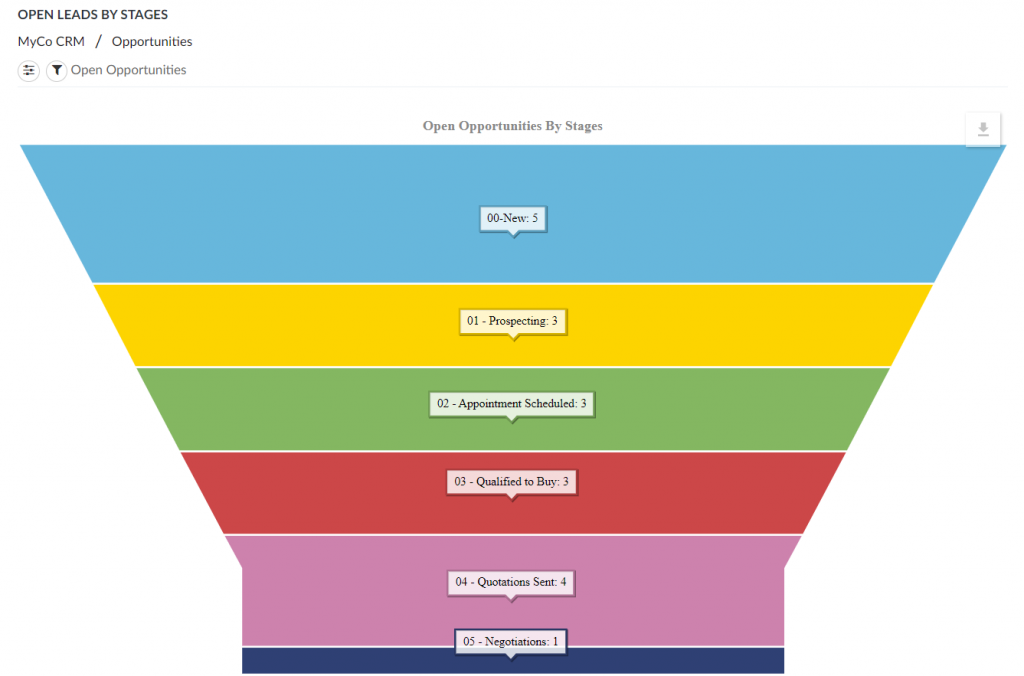 9. Sales Tracking and Forecasting
It helps identify improvement areas and create targeted marketing plans based on identified trends. Knowing how much income your business will likely make allows you to plan and allocate resources effectively.
With this CRM service, sales tracking and forecasting give businesses insight into their own performance by measuring total revenue over time, understanding customer behavior, evaluating product performance, and creating strategies for optimal returns.
10. Integrate with other Apps.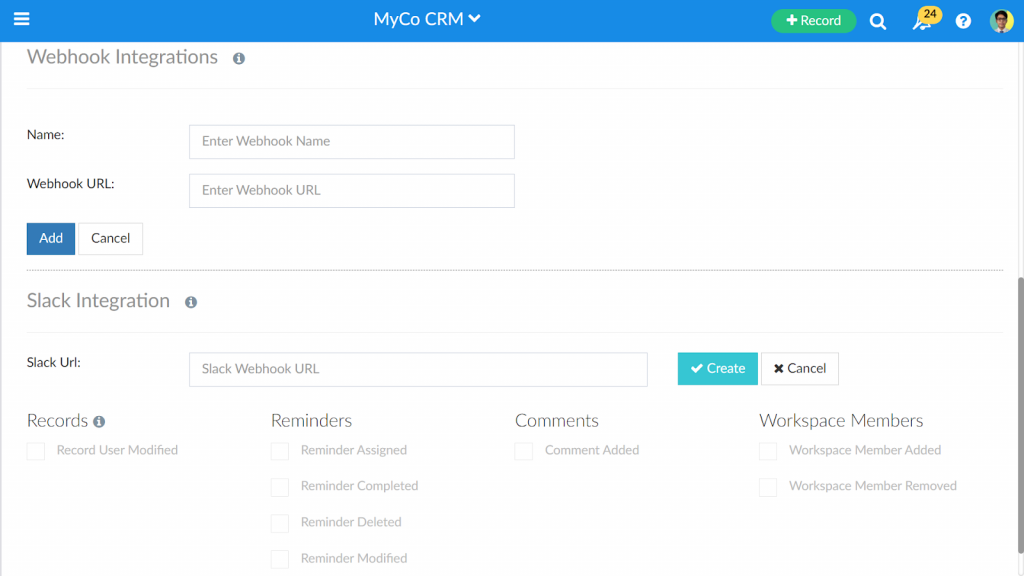 By having the ability to integrate multiple applications and platforms, companies can gain insights that would otherwise be impossible with a single platform alone. It improves efficiency while potentially reducing the cost of multiple distinct systems.
Orgzit CRM is an ideal solution that helps organizations build an automation layer between various systems, increasing performance while streamlining operations.
So, are you ready for the next step in automation CRM with Orgzit?
Orgzit's amazing CRM software allows you to build deeper connections with customers throughout the customer buying journey, making every person feel like they are being nurtured and heard during their experience.
This tool can streamline your sales operations while enjoying additional benefits, such as increased customer loyalty and improved customer service.
With this helpful tool, streamline your sales operations and give a smart solution to treat your leads!
5 Real-life examples of what Orgzits sales CRM software does?
Orgzits sales automation provides a wide range of benefits for any professional salesperson. Once implemented, you'll have access to a range of features that can help bolster every aspect of the process, from lead management to advanced reporting.
Here's what Orgzit can do with a sales CRM system with 5 real-life examples:
Get a list of new, qualified leads and details about their preferences. You can deliver to your Orgzit inbox every morning or every week without having to lift a finger when you set up filters or a similar tool.
Save time and energy by automatically culling lists from your lead enrichment resources like webinars, new email subscribers, ad respondents, and even site visitors.
The best thing about our sales CRM software is it's completely customizable. Whether you need to create different templates for different types of prospects or want to add extra information specific to your business, the software can do it all.
Use a meeting and appointment tool with your software so prospects can sign up for meetings independently. Then, get a notification that you have a new appointment and watch it appear in your version of the schedule, too.
It saves valuable time manually inputting customer information, product details, and prices into a proposal or quote. It automatically inputs all that data using our sales CRM software and sets up timed reminders if you don't get an immediate response.
Level Up Your Business with Orgzit!
Gone are the days of cluttered spreadsheets and disorganized customer information. A sales CRM for small businesses allows the startup to keep all its customer data in one central location, accessible to everyone on the team.
Orgzit is an excellent choice for businesses looking to get the most out of their sales automation software. Not only does it provide the features you need. However, with a comprehensive communication platform like Orgzit, these services will be able to reach their full potential.
Orgzit ensures that all your separate pieces will flow together cohesively and make a truly unified suite of business operations. It offers a suite of advanced tools and features that work together to generate more leads, close more deals, and increase revenue.
It simplifies the process of segmenting prospects, tracking performance, and measuring ROI. Its robust reporting functionality ensures organizations always have access to the information they need to track progress and make data-driven decisions.
Want to see how Orgzit can help you automate? Get a demo today!