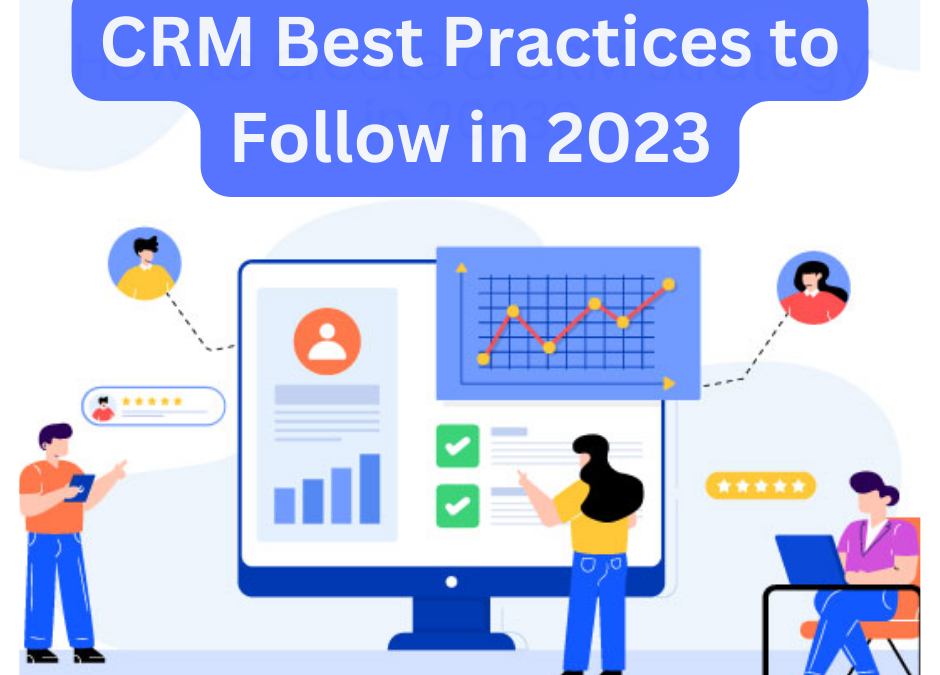 CRM Best Practices to Follow in 2023
Today, sales and marketing data is the most valuable asset of a company. The wealth of information available to make decisions based on that data is incredible. Sales and customer service representatives are more empowered to help customers using CRM systems. Marketing departments have become more focused on providing features that enhance the customer experience and improve customer satisfaction – ultimately reducing churn. As a result, companies are relying on CRM as an integral piece of their digital strategy. Thus, knowing effective CRM best practices is a must for your company.
The article shares everything you need to know about CRM practices and their importance for businesses in 2023.
Overview: CRM Best Practices 2023
Investing in CRM solutions and using them correctly are two separate things. CRM best practices refer effective usage of CRM system tools to boost profits and efficiencies of a business. Effective implementation of CRM solutions within a business can result in visible changes in incomes and productivity.
While deciding on which CRM best practices your company should follow, remember to consider the 3 Ps of successful CRM practices. These include:
Planning: Ensure a strategic plan on how your CRM system should work.
People: All your CRM systems and practices must revolve around customer satisfaction.
Platform: Your company must use a high-quality platform that meets its unique customer-related needs.
Importance of using a good CRM system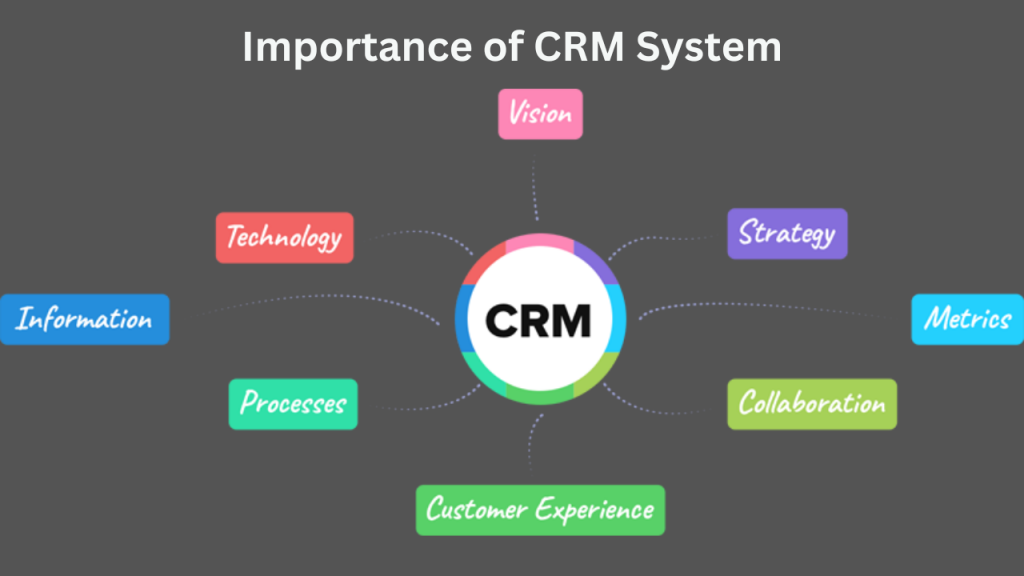 CRM systems and practices hold great importance for any business that wants to expand its network. CRM system helps store and manage customers' data smartly. It adds customer data to customer service software that contact agents can use to personalize customer service for each customer. Using the information regarding customers' expectations and pain points, agents can engage with customers most pleasingly.
Thus, with CRM best practices, the business's marketing teams will be able to attract new customers, and sales teams will close more deals quickly. CRM best practices ensure satisfying customer service, thus increasing the number of leads reaching your business.
CRM best practices cover more than ensuring seamless database management and email functionality. Nowadays, CRM is not just a part of a business but is important as a service itself. It gives you the means to manage clients and customers, streamline processes like proposal creation, and even upgrade your website for better performance. There's no better time than now to use these CRM best practices in your next project.
7 CRM best practices to follow in 2023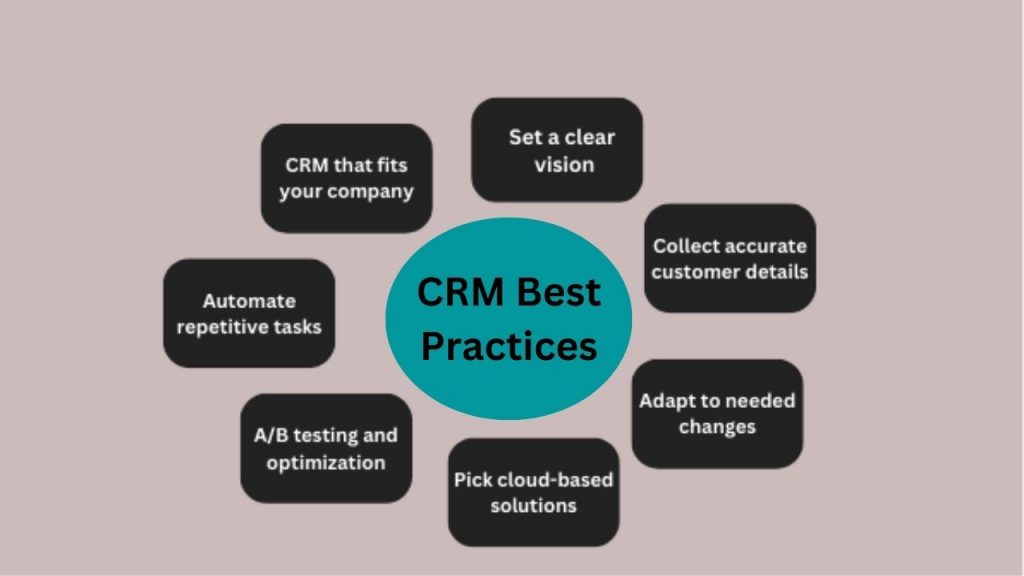 Today's online users have a wide number of choices when it comes to online business services. Moreover, competition among businesses serving a similar niche has risen, and they keep trying new measures and methods to ensure the best customer service. Thus, keeping your customers happy is even more important in 2023, as they can easily choose your competitor if their requirements aren't met. Below is the list of CRM best practices that businesses need to follow in 2023 and ahead:
1. Pick a CRM that fits your company's needs
Not all CRM systems provide similar features, which also creates cost differences. Before you invest in an unfit CRM system only to get no value in return, do thorough company research. Get answers to the following questions to figure out the best CRM for your company:
Does the CRM system provide all the features required by your company?
Is the CRM system under your budget?
Does it seamlessly integrate with existing business tools?
Can you run comprehensive data and detail tracking with it?
Does it have intuitive capabilities?
Is it user-friendly?
Does it allow customization wherever required by your company?
CRM best practices regarding finding the best CRM fit do not end here. You must train your employees to use the system to ensure desired results.
2. Set a clear vision
One of the common CRM practices involves making a time-restricted goal for the business. Start with finalizing a roadmap your company must fulfill within a particular period. Ensure to make goals more specific, such as:
What are the company's objectives for 2023 that need to be met before the end of the year?
What steps do you need to take to achieve these goals?
Which team(s) will be ideal to lead the project?
Determining answers to these questions will give everyone involved in the project a clear picture. They will be able to know where your company is headed in 2023, and it will encourage them to offer their best services that align with business goals.
3. Collect accurate customer details
Maintaining a giant customer database is an important part of common CRM practices, and it contains all the information you need to convert lead profiles to qualified email threads.
By providing relevant inputs about your clients, you can register their information quickly. You can leverage this available client data to understand their needs better when they connect with you.
4. Adapt to needed changes
Technology development related to CRM systems and practices has sped up since the introduction of cloud-based software and Software-As-A-Service. Thus, your company needs to be adaptive to the latest CRM capabilities as they launch in the market. Always staying updated with relevant technology is a recommended CRM best practice, ensuring new opportunities to create better customer experiences.
Some examples include:
Adoption of AI chatbots to assist customers 24/7.
Use of voice-enabled devices for faster response times and increased engagement.
5. Pick cloud-based solutions
CRM systems and practices should be overseen by cloud-based solutions. They allow the company to store all the important information online and access them anywhere, anytime. All the customer-based inputs are updated in real-time, thus removing the risk of missing any data.
Your team can track the information timely. It also boosts active collaboration between customer support teams. Cloud-based CRM tools put the information in a single consolidated database. When your support team agent wants to transfer a customer call to another agent, the customer feels annoyed when they are asked to repeat the same information to them. Thus, implement CRM apps that allow seamless collaboration among support teams to share recently updated customer data. This will speed up the customer complaint resolution process.
6. A/B testing and optimization
Every business is different so is its target audience. No pre-defined set of rules can help you create a truly satisfying customer experience for your target group. A/B testing is an exciting marketing technique that helps organizations optimize their web presence. By randomly presenting variations of a page or application, they can determine which performs better and make the necessary adjustments to improve user engagement and drive results. Thus, you need to run A/B testing on different CRM best practices and measures to know what works for your company.
Many CRM tools available in the market will help you test and check real-time results of best practices in customer relationship management. They provide you with updated metrics to measure the performance of your CRM strategies. Use actionable information from the obtained results to optimize your strategies.
7. Automate repetitive tasks
Automating repetitive activities is one of the most underrated CRM best practices. Such tasks consume most of your team's time, which hinders them from speeding up their work in other important business areas. Automated activities help employees work more efficiently on projects. Some common repetitive tasks include scheduling emails to send customers and other activity reminders. Employees achieve great productivity on their existing projects and focus on many in-line urgent projects with their spare time.
Streamline Your Sales Process with Orgzit!
While there is no denying that CRM systems can be used extremely effectively with CRM best practices, they ensure the system isn't just relevant and effective. If you want to streamline your sales, customer data, quotation, finance details, and so on into a single centralized database, hire a reliable CRM system provider.
Orgzit is the best platform offering advanced and high-quality CRM services. They allow you to customize your CRM system as per your business needs. Our CRM system is designed to help you easily track, monitor, and optimize your sales process. With Orgzit, you can get the most out of your sales efforts and maximize your success.