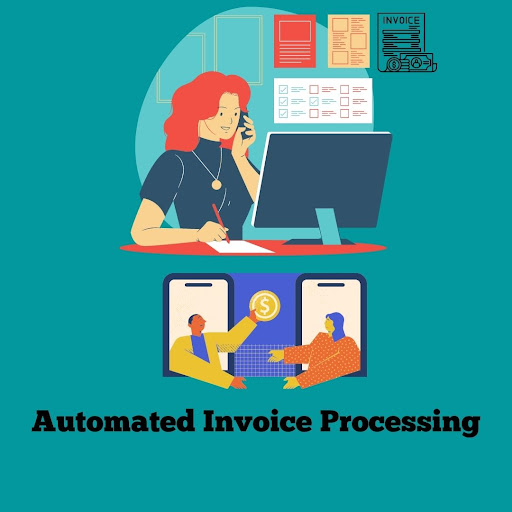 Complete Guide to Automated Invoice Processing
Managing invoices is an ever-ending, costly, and draining process, fraught with errors and fraud. By utilizing automation, an organization can expedite its payment process.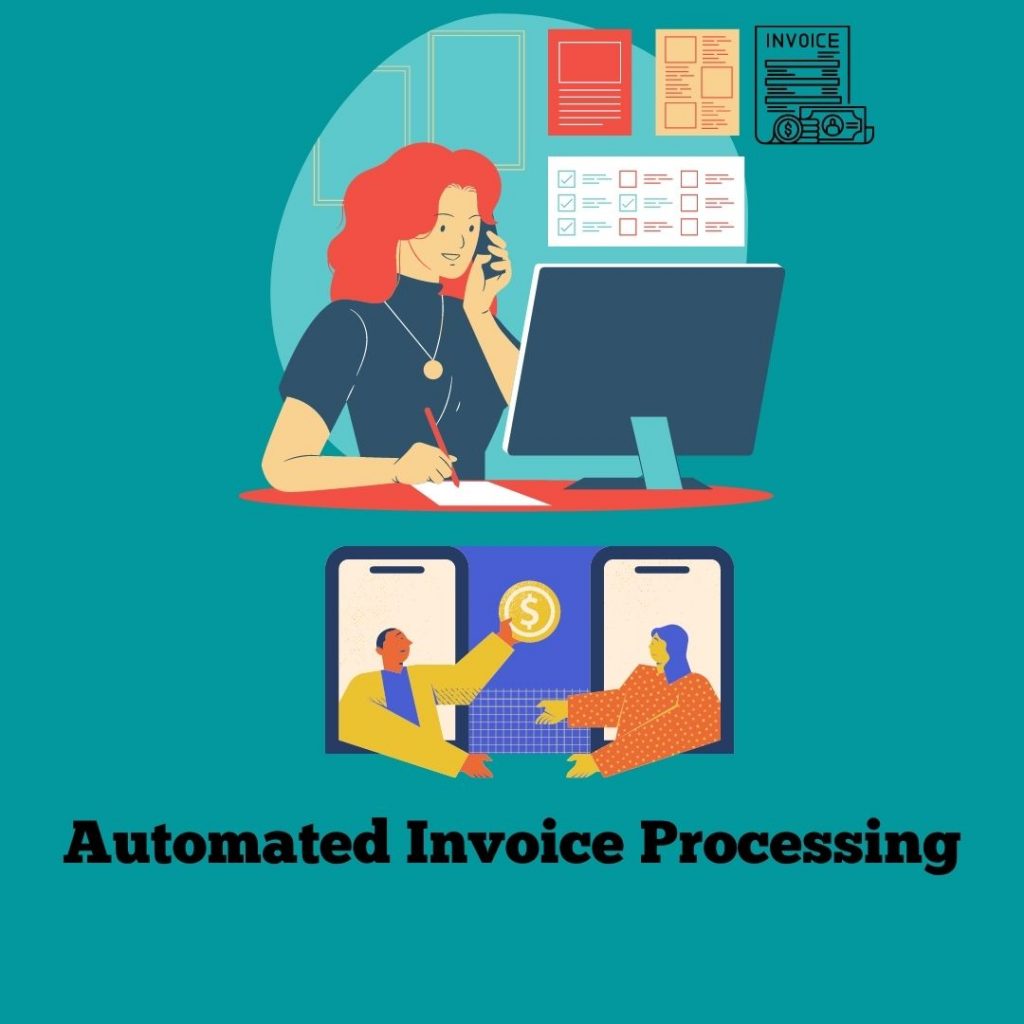 Automated Invoice Processing is a must-have in today's competitive and digitally inclined market space. You should know how and why streamlining and automating data is a way to boost your company's growth. You must opt for updated, prompt, and error-free solutions to benefit your teams and scale your business.
In this article, we will walk you through the definition of automation invoicing, how automated invoice processing improves invoice management, and how to implement an automated invoice processing solution in your finance department.
Here are links to the sections you might be interested in
What Is Automated Invoice Processing?
How Automated Invoice Processing Improves Invoice Management
A Step By Step Approach To Invoice Automation Solution
What Is Automated Invoice Processing?
Invoice automation, also known as automated invoice processing, is smoothly retrieving information from invoices entering your system and putting it into your ERP (enterprise resource planning) so that payment proceedings can be processed instantly.
Traditional invoice processing typically involves receiving an invoice, manually validating it against a sales contract, adding it to a financial system, marking it, and then paying it, which requires too much time.
A digital invoice is part of the workflow automation process. Automated invoice processing allows businesses to record, classify, and archive invoices received in any format, including fax, scanned paper, email, and mobile capture. As the entire business operation is structured, only accurate figures will enter the financial accounts, downsizing errors and saving time.
Payments are made to suppliers and vendors by the Accounts Payable process. Your Account Payable process should be advanced and automated to secure your company against financial scammers.
Based on Beanworks' latest survey of 600 accounts payable employees, invoice automation will save businesses $35,000 annually.
Here are the steps for invoice processing:
Invoice matching against a purchase order (PO)
Capture and match supporting documents like a customer order and/or delivery receipt for invoice matching
Take care of possible anomalies (e.g., mismatched PO numbers, incorrect line items, etc.)
Send invoices to designated appointees for approval or rejection.
Make payments and update the ERP system at the firm
Maintaining vendor invoices and payment data for audit operations.
According to Levvel Research, 59% of SMEs lowered paper invoice volumes, reduced costs, improved employee productivity, and were better able to track unpaid invoices after shifting to automate invoicing.
How Automated Invoice Processing Improves Invoice Management
Even if your organization processes just a few bills every month, establishing an automated invoice processing solution can significantly facilitate future sales and business development.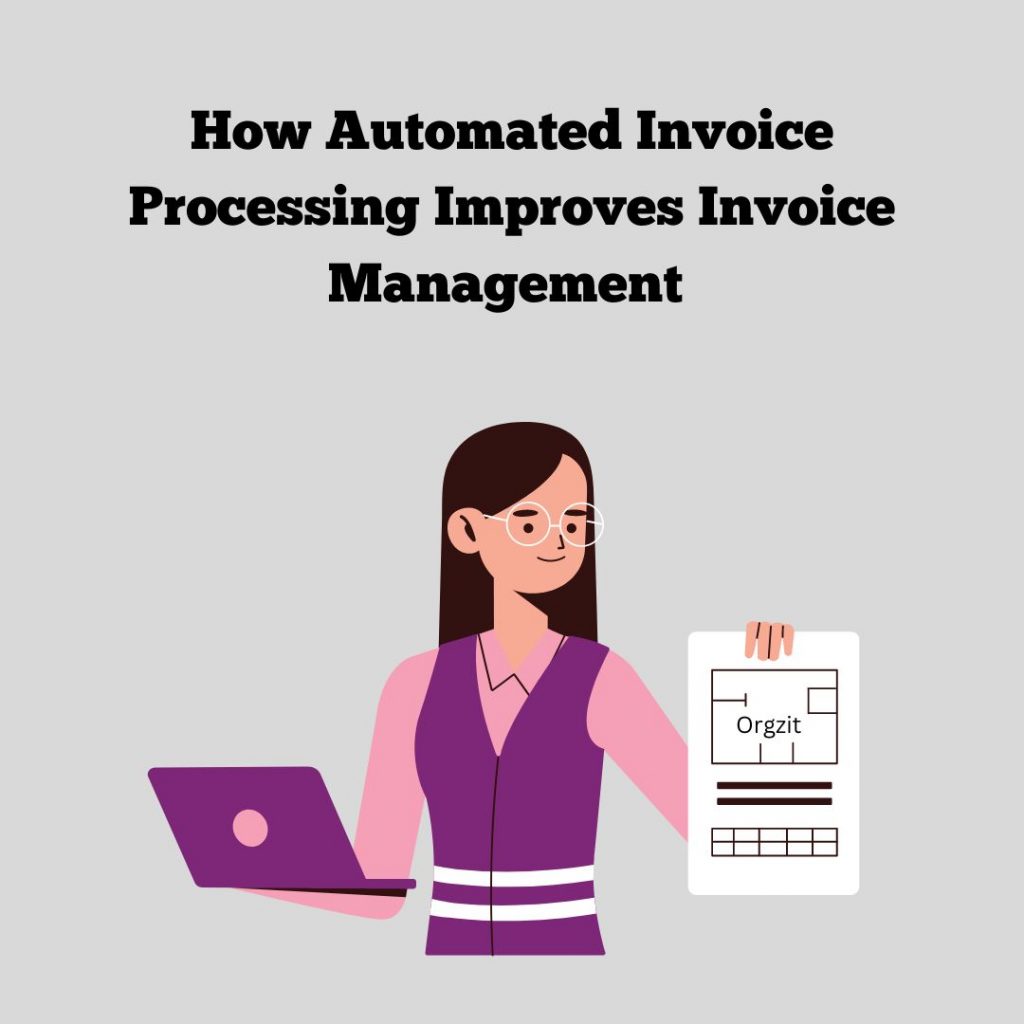 1. Reduce Manual Data Entry To Improve Accuracy
Manual data input is not only an unending task for your employees but is also susceptible to errors and miscalculations. However, when you have smart apparatus exclusively meant to comprehend the invoice and its data, the entire invoicing process becomes unerring and practically fast.
One of the primary stages in the Accounts Payable process includes plugging information on confirmed invoices into an ERP system. In addition to being time-consuming, it also escalates the chances of inaccuracies such as double entries and miscalculations.
In a manual accounts payable process, 51% of companies report that manual data entry and inefficient processes are the biggest challenges.
Automated data entry, on the other hand, is almost 10x efficient, accurate, and saves time. With automated invoices, you can scrape error-prone and sluggish manual processes. Automated invoices extract data straight from approved invoices, enabling better integration and driving efficiency.
2. Perform Automated Invoices Audits & Matching
Invoice matching has become essential for organizations to keep frauds at bay. It is estimated that 74% of organizations were victims of payment scams and other billing schemes in 2022.
Companies avert duplicate and false payments by having the accounts payable unit verify invoices. When this process is done manually, verifications become time intensive, and three-way verification becomes difficult for billing missing information like the PO number.
One of the key benefits of automated invoice processing is integrating your accounting system with invoice approval workflow. With accounts payable automation in place, the system can automatically match invoices, instantly report disparities and search its central database for corresponding data in POs or additional backing documents. If your vendor skips the PO number, you can search for open POs through your integrated accounting systems with the Account Payable process.
3. Route Invoices to the Right Approvers
If the invoice is now in your system and correctly tagged by your accounts payable team, why not send it to the person who has to approve it instantly? For this, you need to automate invoice processing.
In the manual routing procedure, the manager is reached out to by the assigned employer for invoice approval which is usually tedious and causes delayed invoices. 37% of companies have reported that manual invoice routing is the most difficult part of processing invoices.
With an accounts payable custom invoice approval software, you can route invoices to the approver along with follow-up notifications via an automated workflow. A system of automated approval routing can dramatically reduce invoice approval times as approvers can review and authorize invoices promptly.
4. Centralize Your Records
Invoices are traditionally filed and stored in folders or files which cannot be traced and are extremely difficult to retrieve. In contrast, automated invoice processing solutions record all invoices, sales orders, and inventory records in a specified & centralized database using an Electronic Document Management System (EDMS).
This centralized record system makes bills easily retrievable in the event of a need. It reduces the possibility of missing bills, which means no more misplaced paper or strenuous document hunting. You can access the entire electronic process & automated invoices from anywhere using cloud-based technology.
5. Measure Performance & Foster Consistency
A more efficient invoice approval procedure can help you save money on processing and qualify for early payment benefits. A digital invoicing platform enables you to analyze essential data throughout your workflows and detect invoice-related bottlenecks, aiding approval streamlining. You can measure performance through KPIs and make changes to alleviate the overall sales optimization. Automating workflows simplifies the entire invoice process, makes it easier for your team to meet deadlines, and ensures a healthy relationship with your suppliers.
A Step-By-Step Approach To Invoice Automation Solution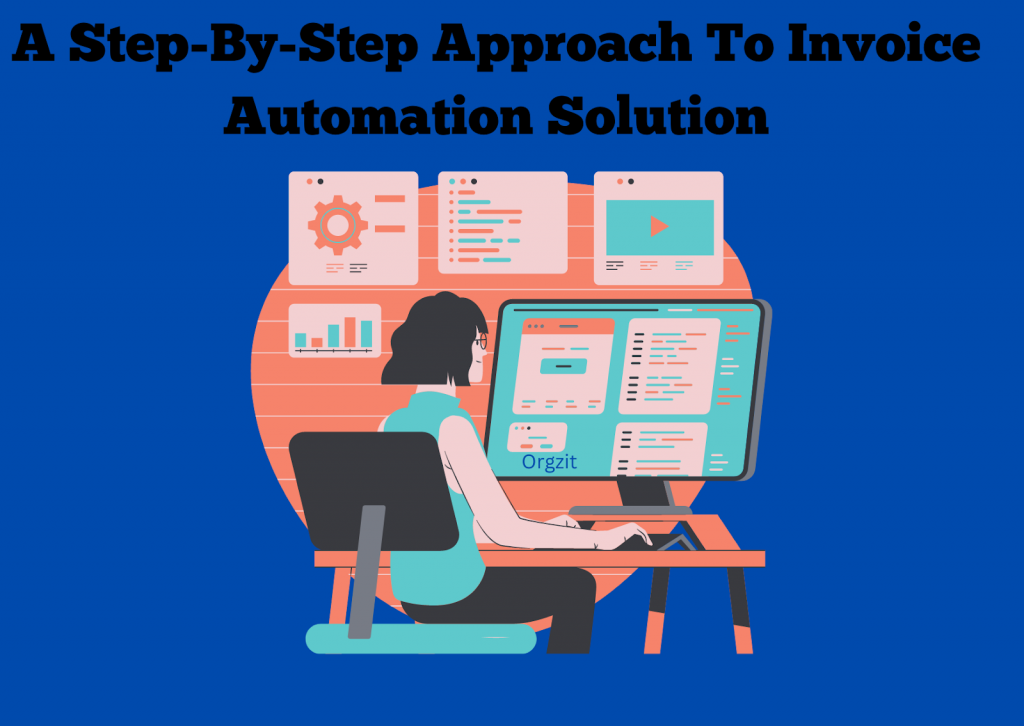 The invoice processing procedure has undergone several phases as technology has advanced. The question is, how do you automate your invoice processing from where you are? The four stages listed below can be used, to begin with an automated invoices solution.
Start by Analyzing Your Current Invoice Processes
Before implementing invoice automation, ask your accounts payable staff a few questions, such as
Who is the recipient?
How are they ascertained?
How does your organization address invoices?
What format do payments take (electronic or paper invoices)?
What is the standard invoice payment duration in your company?
These questions will clarify where your organization stands in the invoice process and how much the invoice handling costs. Further, these will enable you to trace the discrepancies and bottlenecks that lead to delayed payments and errors. Once you know the entire invoice procedure, you can fix the fallacies and switch to automated invoicing effectively.
Establish Invoicing Policies And Processes.
Defining invoicing policies and processes is required to confirm that everything functions properly throughout the invoice automation process.The key to streamlining automation activity along with automated invoices is setting protocols for the execution of customer orders and bills. You can easily direct your current strategies and rules if the invoice processing procedure is well specified. By setting up clear guidelines, you can create a great workflow, which will later be automated by invoice-handling software.
Automate Invoice Tasks
Various tools are available to automate the invoice process, but it is important to ensure the tools you choose comply with your requirements. The tools for invoice management use cloud-based technologies, so automated invoices can be received, processed, and paid no matter where your company is located. An integrated solution allows your business to stay connected internationally and expand your network without all the paper or error complexities.
Opt For Best Automation Solution
Any business must find the right invoice processing solution. It would be best if you opted for an automation software that best matches your approval operation. This solution should allow you automated invoice validation, alignment with primary sources, handle complaints, sanction reimbursements, and collection for report generation.
Invoice processing software aids in maintaining an amicable relationship with suppliers as both parties can view the payment status at every stage, opt for different payment methods and stay transparent about the business. Invoices can be emailed, scanned, or entered into the software using the desired method. You can save big with invoicing software like Orgzit that provides all invoice processes in a single centralized dashboard, allowing you to focus on other important aspects of your business.
Choose The Best Way To Process And Approve Invoices
Want to pay vendors remotely, approve invoices, and reduce your accounts payable costs? If yes, we recommend you opt for invoice workflow automation.
Our goal is to provide you with a solution to replacing manual invoice processing with something more impactful. Workflow automation is the new essential strategy that uses technology to streamline your processes. With secure, cost-effective, and strategic payments, your financial team can avoid constriction and streamline invoicing process.
Create an Orgzit account for free as the first step. Let us set up a demo so you and your team can start working more efficiently. Be assured of an easy and strategic process because we won't let you settle for any less:)
Happy Automating!
Share this article and leave comments.