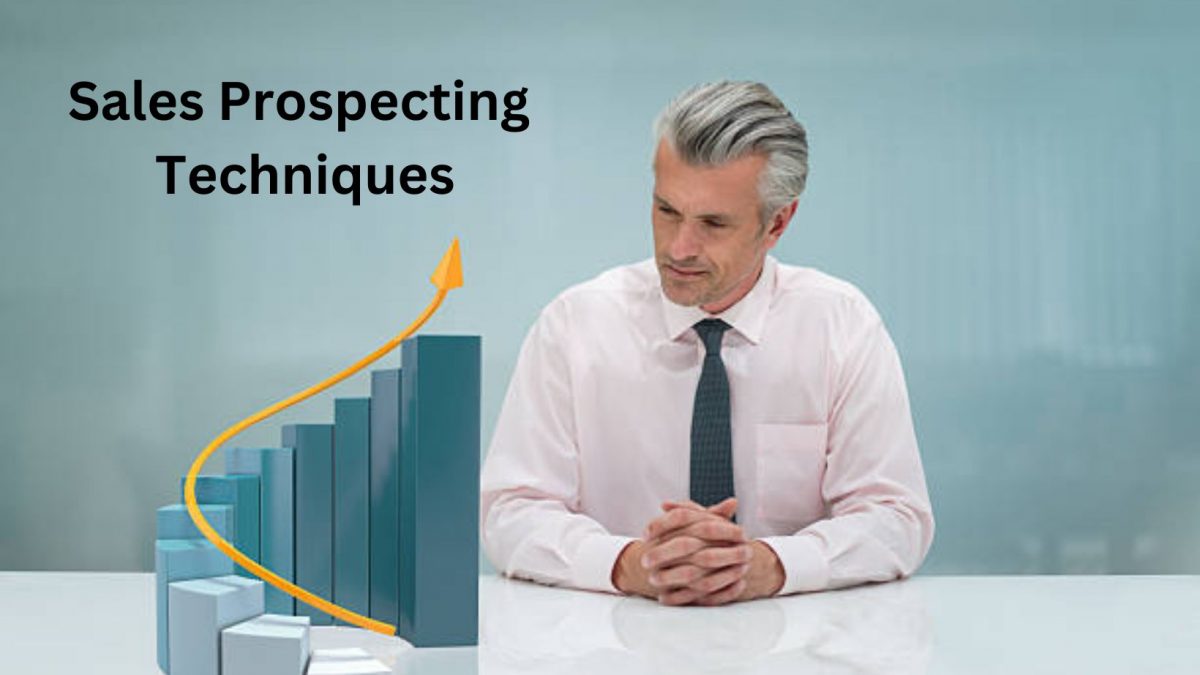 15 Sales Prospecting Techniques That Will Help You Get More Leads
Every successful business knows the importance of lead generation, yet many struggles to find techniques that yield tangible results. As a business owner, it's essential to understand the latest strategies for finding potential customers, nurturing relationships with them, and ultimately boosting your organization's sales.
We will talk about recent trends in sales techniques.
There are more methods than ever for connecting with your target market. One of the best methods is sales prospecting. It's a great way to encourage them to buy your product. However, figuring out which techniques produce the best results and which you should use in your marketing campaigns can be challenging.
It turns out that alternative forms of promotion have a high success rate. It doesn't depend on the techniques that marketers have always preferred. The constancy and variety with which you apply them are the secrets.
To make this easier on yourself, we have compiled a list of 15 proven sales prospecting methods that will drive meaningful outcomes in no time!
Here are the five Best Sales Prospecting Methods
1. Inbound Prospecting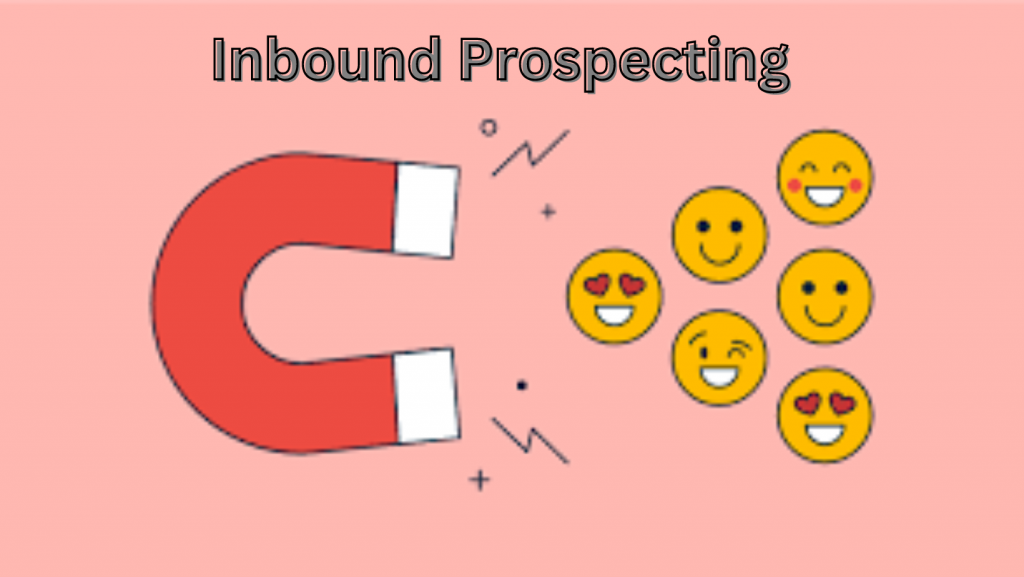 Inbound prospecting techniques for sales have grabbed the majority of attention from businesses. It is the most effective type of sales prospecting that emerged in the previous 15 years.
So, we believe the buzz is justified. That's because inbound marketing and prospecting strategies may greatly boost your marketing results. It can happen even without requiring continuing expenditure when used properly.
Your investment in this sales prospecting method can pay off consistently over time. Why?
It can result from a marketing strategy; a well-built sales funnel, supportive content, and marketing automation.
2. Social Media Outreach
With the emergence of social media, marketers have unrestricted access to their target audience. You can also become a part of this community on several social media platforms. Some of them are mentioned below:
LinkedIn: If you want to interact with either the B2B or consumer markets, use LinkedIn. It is the best research and marketing tool. With 600 million users, this professional networking site can approach a market.
Facebook – It is the major social media platform to provide outlets for marketers. Facebook continues providing ways for marketing to SMBs and entrepreneurs, enterprise companies, etc. It helps them to reach a target audience. With more than 4 billion monthly visitors, you're likely to locate your target demographic there.
Instagram – This aesthetic platform owned by Facebook is much more than just a place to share photos. Smart B2C and B2B businesses are harnessing the power of Instagram to share stories. They get new possibilities to elevate their brand promotion. In addition, consumers are also reacting to this visual marketing revolution in a better way.
Twitter – While this platform has an audience, Twitter allows the option to interact directly with followers. It connects you with its viewers in a meaningful way. Many businesses have Twitter as a quick-form method of responding to client questions in real-time. Also, some marketers even use it for customer care.
3. Referrals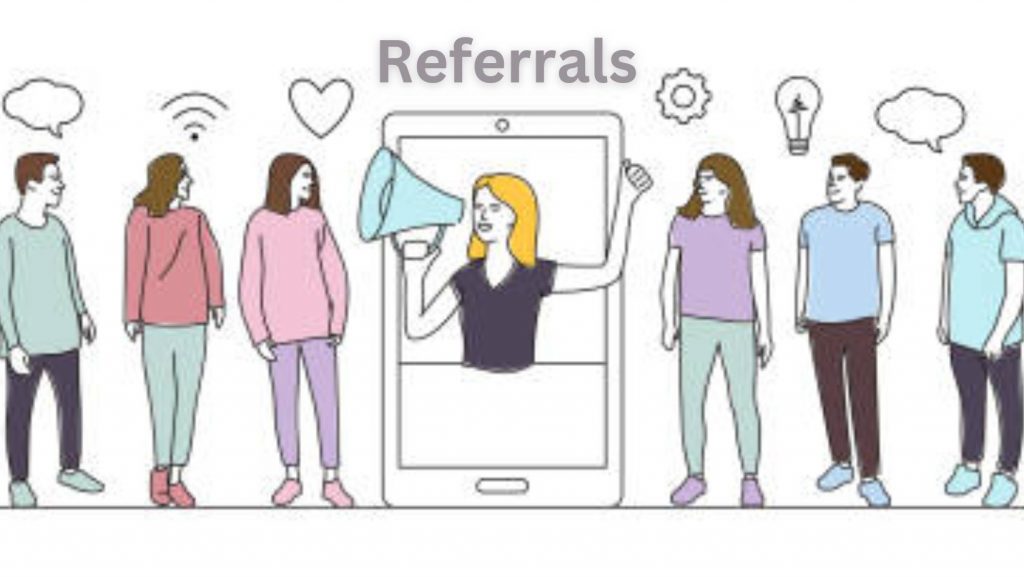 Try to incorporate the best and sometimes ignored sources of new business into your market research. While just 26% of sales staff consistently seek referrals from existing customers and clients, top performers rely heavily on this activity.
So, referrals are a victory for everybody. They pull in more sales with little groundwork and make it easier for clients to embrace your product or service in the manner they choose.
4. Networking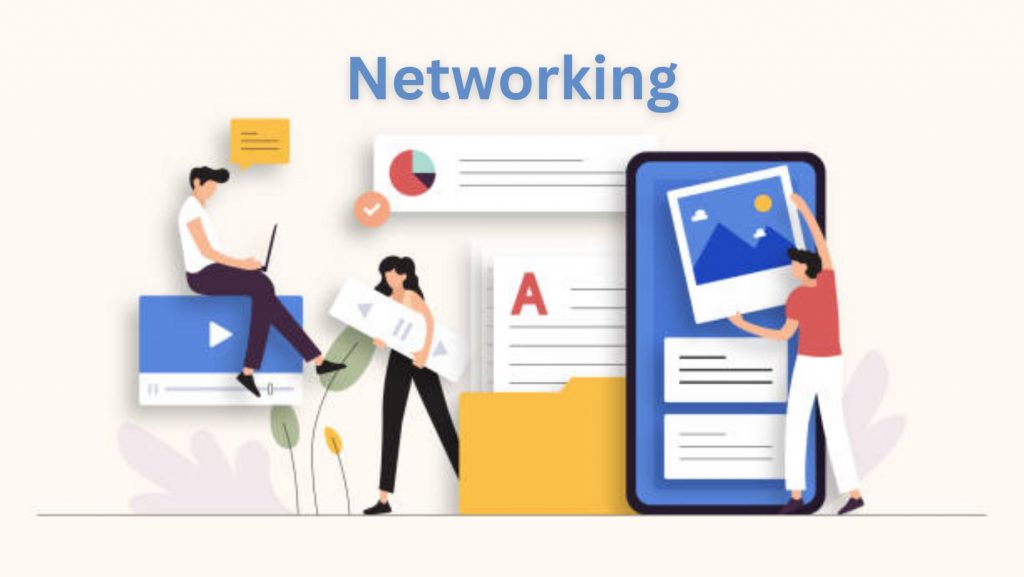 Making a network in the streets is a wonderful approach. It makes people aware of your service or product. Also, you get several networking possibilities.
Engaging in industry events and meetings, press conferences, product promotion, and in-person and virtual networking opportunities can put you in front of business leaders and marketers. This way, you can describe your product or service in a relaxed setting.
According to a survey, nearly three out of four participants think the face-to-face component of a professional conference makes them more inclined towards the clients. They can offer the items or services in the best way possible.
5. Outbound Marketing Technique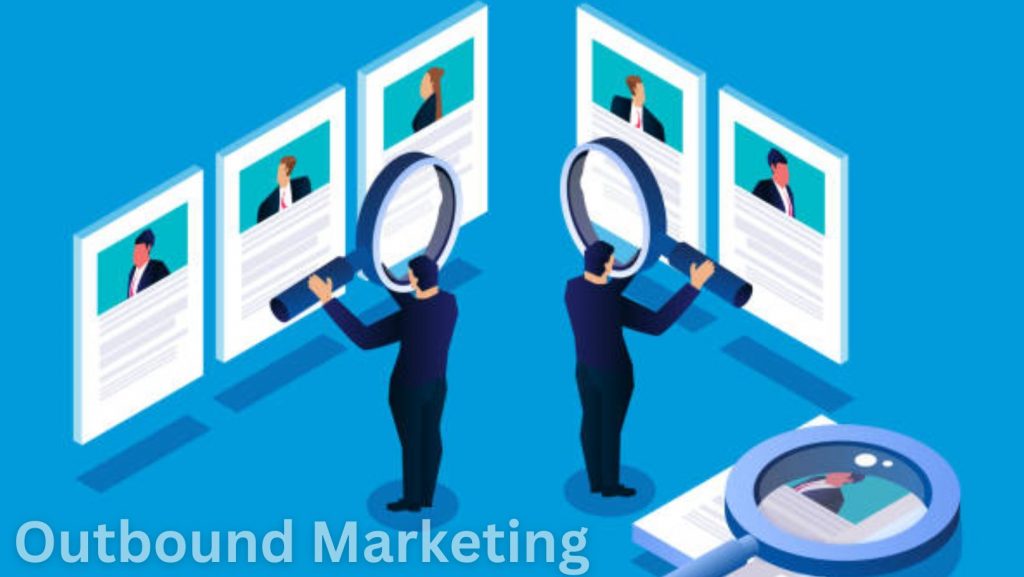 Walking on the streets may appear to be more labor-intensive than some of the other strategies outlined here. However, outbound marketing methods such as cold calling and cold mailing are indeed two of the most popular prospecting techniques in sales.
Cold emailing has been a regular practice for most outbound teams. Marketers use a whole array of tools and platforms to assist themselves in making the most of their initiatives.
However, marketers who use this strategy must ensure they are following standard practices.
15 of the Best Sales Prospecting Techniques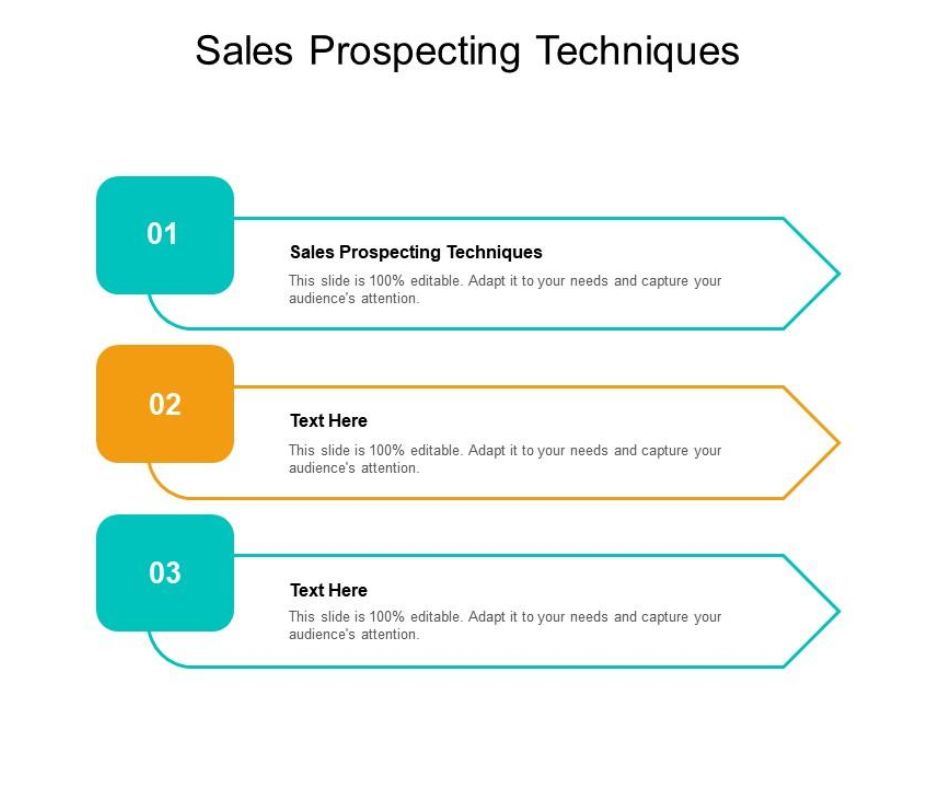 1. Impress Your Customers
More than 70% of customers consider experience to be an integral part of their purchase decisions. So, you must also provide your prospects with a one-of-a-kind and unforgettable human experience.
You can take this action by standing out and discovering innovative methods to develop new relationships throughout the sales cycle. Simply send them a gift card or personalized email.
Also, ask if they'd be interested in meeting over a brief lunch. One of the best prospecting methods in sales is handwritten messages. You can deliver it to customers to present yourself and your organization.
2. Give Cold Mails And Calls
We know it's not everyone's favorite aspect of the job. More than 50% of salespeople say it's their least favorite. However, considering the potential success of this practice, it's worth contacting cold prospects regularly. It will help you in converting them down the pipeline.
But calling is distinct in that it is a one-on-one chat with your potential consumer. Still, good calling strategies are critical. They must be well-planned and individualized. For this, you can use the research you've done and build meaningful connections with your client. In this way, the call will stay for a long time.
3. Make an Optimized Script
Have you ever gone blank when chatting with a friend or coworker?
The term "responsibility" is an act of knowing whether or not a person is responsible for their actions. A well-crafted template or a delicate email prepped with personalization may help you to modify and convey the message.
It also allows you to address typical questions of your clients.
But you can avoid the awkward moment when the customer grinds you.
4. Never Give Up Sales Prospecting
Sales Prospecting is similar to going to the gym.
How?
It is only beneficial if done consistently and correctly. When the pipeline is full, it's tempting to put prospecting activities on hold. But doing so puts you in danger.
So, instead, make a plan for your prospecting efforts and use lead management tools. It assists you in monitoring your progress and results.
5. Gain the Best Leads
Gaining great leads through the doorway requires thorough study. Part of this study is eliminating clients who later become unqualified leads.
A lead should qualify in areas such as industry model fit, company size, revenue, budget, etc. Take care of these early criteria that the leads you chase to get the chance of closing deals.
6. Make Use of Marketing Automation Tools
Keep your leads structured when you're dealing with a huge prospecting pool or offering a service with a lengthy sales cycle. It's also important to keep them prioritized.
A marketing automation tool helps you to make the appropriate connections at the right time. You can make choices based on meaningful data. You can also monitor deadlines regularly and prevent potential income from sliding off your hands.
7. Profit from Referrals
Don't attempt to recreate the whole cycle. Most salespeople take full advantage of the influence of recommendations while working on their prospects.
A client who has been appropriately serviced and respected will suggest your product or service to their area of influence. It is one of the best types of free promotion.
So, you must make it a habit and ask for referrals from your happy customers regularly. You'll enjoy the even advantages of poor sales to get new clients in this manner.
8. Be a Star in Your Industry
People prefer to purchase from a reliable source. At the same time, you may know everything about your service or product. You may become a reliable source of information for your clients.
Show them the reality within your industry to enhance your reputation. You may also raise awareness of your service and improve balance in bringing leads to the closing table.
Use keynote speeches, content, industry round-tables, or Reddit and Twitter for this. It might provide powerful social evidence for a sale.
Believe us! It's the most used sales prospecting technique.
9. Organize monthly workshops
So, when you organize these webinars monthly, prospects are regularly urged to discover and discuss more the product.
It can offer those in the decision-making stage. It will also give them the final push to make the purchase.
10. Make More Time for Prospects
A consistent prospecting campaign is only helpful if you make time for it. You may create a monthly activity on your calendar. It ensures that you do not get lost in the chaos of your demanding schedule.
Be sure to arrange these activities at intervals. That's because it provides even pipeline outcomes for your unique sales lifecycle.
11. Go For Restless Scrolling
Restless scrolling gets a bad reputation. However, we're here to inform you that it can also be beneficial. Checking social media networks for relevant data regularly can offer a variety of information.
It includes industry developments, issues of interest to your viewers, and high-profile industry experts taking action. It also has sentiment data for you and your opponents. So, take a look at what's being discussed on the internet when you're stuck in traffic.
12. Examine the Competitive Environment
Competition is good sometimes. Also, checking out the competitors is important. Keeping a close watch on the market situation is one of the best sales prospecting ways to ensure that you're ideally placed for your target demographic.
Even observing competitor web pages and news, analyzing magic quadrant findings, or reading about the recent technologies made by leaders is a good strategy.
13. Collaborate With Connections And Partners
One of the most significant characteristics of a product or a technical solution is its accessibility. Solid connectivity and partner relationships are a better sales prospecting approach. They improve usability.
Integrations make it simple for clients to embrace your product. Also, they can effortlessly apply it within their business. Collaborators can help to spread your brand and act as a channel.
It provides access to an audience that might not have been available for a long time. One strategy is to convince new clients to say yes without fear. It will give you a strong connection and partner network.
14. Survey Old Customers For Future Opportunities
The old and new customers are beautiful things one can have. Old customers are already aware of your service or product. They were sufficiently pleased with it to become a user at some time.
While consumers depart for a variety of reasons, no rule says you can't bring them again. You can get them back when their needs coincide, or your product evolves to meet their demands.
Politely calling previous clients may start a dialogue and lead to a sale. This is a helpful addition to your referral request technique.
15. Design Your Final Offer
When making your final offer on any project, it is important to remember that the value you provide must be clear. Craft a unique strategy that emphasizes your strengths and why they are beneficial to the customer.
Open the conversation with an initial offer that is based on thorough research in order to give your customer confidence in the services you can provide. To add further value, consider adding free services in certain areas and make sure you are aware of all applicable taxes or fees applicable for each situation.
Doing this will make it easier for both parties to understand expectations and ensure that the final deal benefits everyone involved. It gives you an opportunity to showcase your product or service and make a lasting impression on people who may be interested in what you have to offer.
Final Words
Consumer demands are evolving rapidly. Cold calling was formerly one of the most effective sales prospecting techniques for getting new clients. However, getting new clients is considerably more difficult today. Here comes our list of sales prospecting methods.
Sales prospecting aims to build a qualified database of future clients who will close deals with you. Because every business is different, no single sales approach will ensure the highest conversion rate.
Hence, consider aspects like the size of your organization, the items or services you offer, and the demographics of your prospective clients when deciding which strategies are appropriate for your situation.
Still in doubt? No biggies! Relax and sit back.
Connect with sales@orgzit.com right away to know about our CRM tool. With this tool, we help you get new clients like never before. We also focus on generating more revenue with our best CRM tool.
Also, don't forget to subscribe to our blogs for the latest updates on effective sales techniques. Click here to get more information.
Tags In