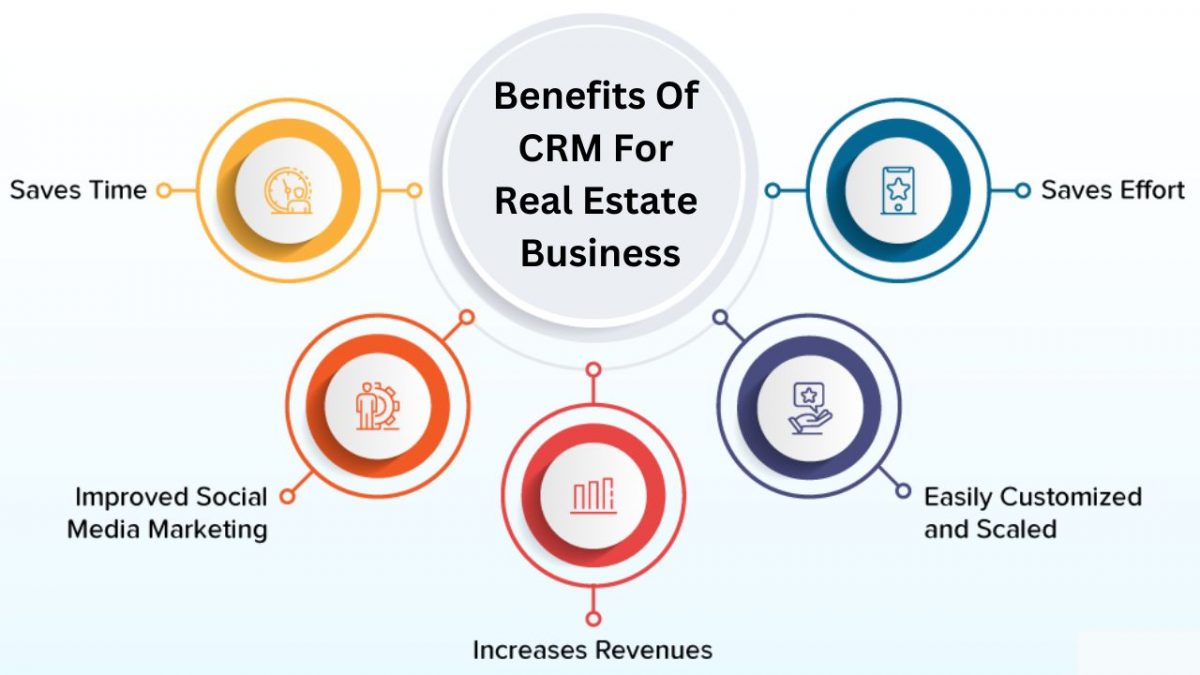 7 Benefits Of CRM For Real Estate Business
Customer relationship management (CRM) is a crucial aspect of any business, and the real estate industry is no exception. CRM can be especially beneficial for real estate professionals, as it helps them build and maintain strong client relationships, and it also streamlines their processes and ultimately closes more deals.
So, what exactly is Real Estate CRM and how can it benefit professionals?
At its core, Real Estate CRM is a system that helps businesses manage and analyze their customer interactions. Also, the analysis of data throughout the customer lifecycle can be done with this tool. It includes everything from initial contact and lead generation to conversion and post-sale support.
Real Estate CRM systems allow professionals to store and access important information about their clients easily. It can include contact details, property preferences, and communication history.
Benefits Of CRM For Real Estate Businesses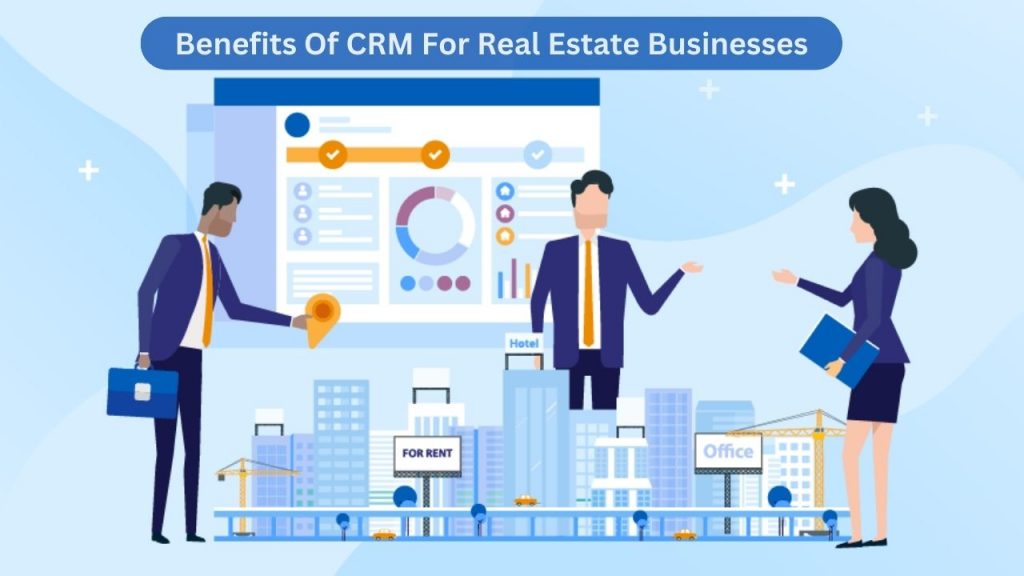 1. Easily prioritize and nurture your leads
By using CRM software to manage leads effectively, real estate professionals can increase their chances of closing more deals. Use your Real Estate CRM systems to organize important data about each lead. It may include property preferences, budget, and any notes.
Your Real Estate CRM software should have analytics and reporting features that allow you to track the progress of your leads. It will help you understand which lead-generation strategies are most effective and where you may need to improve.
2. Keep your information up-to-date and accurate
One of the key benefits of Real Estate CRM is that it maintains accurate information. For example, let's say you have a client who recently moved and updated their contact information. With a Real Estate CRM, you can easily update their profile with their new address, phone number, and email. All of your team members will have access to the most current data.
A Real Estate CRM system helps you stay organized and on top of your client's needs and preferences. When a new listing comes on the market that fits their criteria, you can quickly reach out and set up a showing.
3. Drip Campaigns
Cultivating a steady stream of qualified leads is crucial for the success of your business. One tactic that can help you achieve this is drip campaigns, these are automated email or text message campaigns sent to leads over a specified period.
Using a Real Estate CRM to manage drip campaigns lets you stay top of mind with leads, even when you're busy with other tasks. It also helps you track the progress of your campaigns and see which are effective at converting leads.
4. Leveraging automation to ensure timely follow-up with leads
One of the key benefits of a Real Estate CRM is the ability to schedule and automate follow-up tasks. For example, let's say you have a leader who expressed interest in a property but has been waiting to hear from them for a while.
With a CRM, you can set up a reminder to follow up with that lead in a week or two. It ensures you take advantage of the opportunity to convert them into clients. Another way Real Estate CRMs improve follow-ups is by providing a centralized location for all lead information.
5. Centralize information
It is one of the best benefits of Real Estate CRM, which allows employees to centralize and organize customer data in one place. It saves time and allows employees to get the data needed to do jobs. Rather than searching through emails or making phone calls to find out what other team members are working on, employees can use CRM to see the status of customer interactions.
This helps to eliminate confusion and avoid duplicated effort. With cloud-based CRM software, employees can access all the features and functions of the tool from any device, even when they're on the go. It frees time and allows us to focus on more high-level, value-added activities.
6. Get More Deals
Are you tired of spending hours trying to close deals only to come up empty-handed? If so, it might be time to consider implementing a customer relationship management (CRM) system.
Real Estate CRM provides a central repository for all your client information. It includes past interactions and purchase history. It allows you to see where a potential customer is in the sales process and tailor your pitch.
7. Keep track of all work activities
CRM is a fantastic tool for tracking the entire workflow of a business, from start to finish. It can be particularly useful for identifying bottlenecks or areas where processes might be improved upon.
Additionally, seeing a complete record of past interactions and customer history can help inform future decisions and strategies. In short, Real Estate CRM helps businesses get the "big picture" by providing a comprehensive overview of all ongoing work.
Revolutionize Your Real Estate Business!
All in all, it's a no-brainer that Real Estate CRM is a game-changer for professionals. It streamlines communication within your organization and automates routine tasks. This means you can save time and focus on what really matters – getting clients and growing your business.
With Orgzit, you can now revolutionize your real estate business with the help of a powerful CRM. Streamline communication within your organization and automate routine tasks to save time and focus on what matters – start experiencing the pros of CRM today with us!
Click here to contact our expert team.