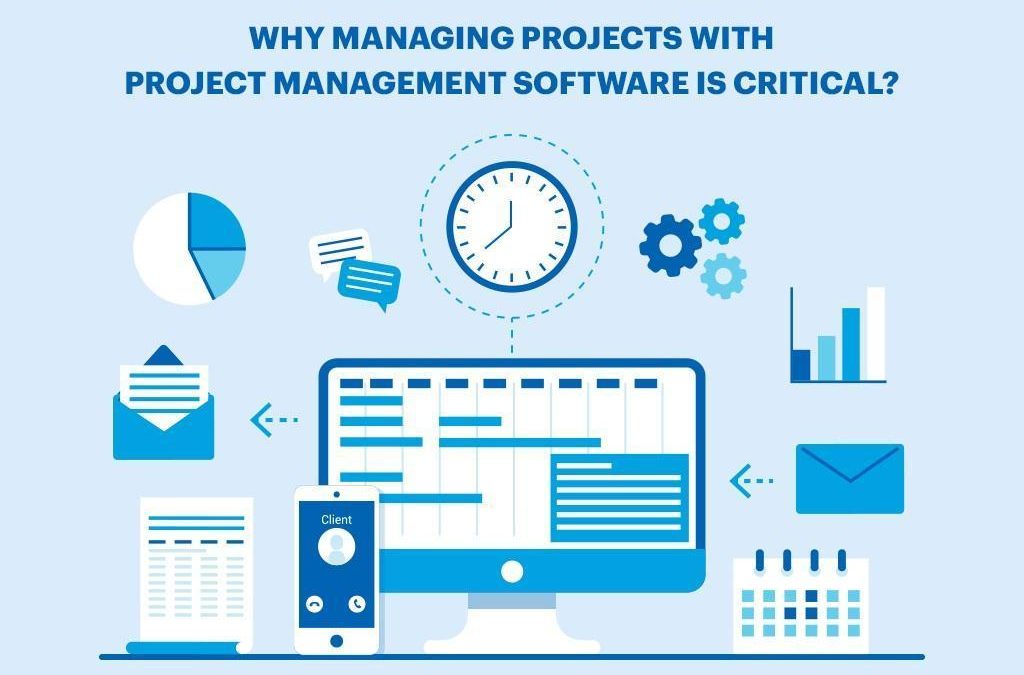 Why Managing Projects with Project Management Software is Critical?
Despite all the research, accrued knowledge, and established standard practices, projects are prone to leakages, budget overruns, and delays.
Some projects never meet expectations, some deviate from the plan, and a few even end up as absolute failures. Delivering successful projects requires a lot of innovation, focus, motivation, and technical expertise.
As more and more businesses face the realities of soaring workloads, shrinking resources, highly constrained budgets, and lack of skilled workforce, it becomes critical to imbibe technological innovations and automated workflows in your project management process.
In this respect, Project management software applications are proving to be highly effective in delivering challenging undertakings of any size and complexities.
How Does Project Management Software Help Project Managers?
The world has witnessed some brilliant projects in modern times. From the $1.5 billion Burj Khalifa to the $150 billion International space station, there is no limit to human endeavor when it comes to executing projects that have lasting impacts.
The scale, utility, geographical locations, and budgets of projects may be different. However, one thing common with all successful project undertakings is the use of technology.
Without technological exuberance, these projects may never have been a reality. Today, businesses are no strangers to project management software systems. The highly evolved modern project management systems are efficient tools to manage projects in all industries and sectors.
Project management tools are lifelines of industry 4.0 project managers. From assembling the right team to maintaining relationships with vendors, there is a lot on a project manager's plate. PM tools enable project managers to successfully deliver even the most complex and challenging projects without hassle.
Considering the complexities of modern projects and other constraints such as budget, time, employee availability, etc., it is critical for project managers to utilize project management software solutions to achieve their business goals without fail.
PM tools take care of financial, technical, managerial, and procedural aspects of the projects and leave no room for inadequacy or haphazardness in project management.
Below are some areas where project management software systems make the life of project managers easy:
Making the Right Decisions
Project managers have to take full ownership of their projects. Analytics and exceptional data-driven insights from project management tools help project leaders in making the right decisions.
Advanced insights help managers make better resource allocation to prevent project delays. AI-based automated reports highlight any areas of concern for project managers.
Organizations that implemented project management technology quotient (PMTQ) showed better performance meeting project goals (PMTQ innovators 76% vs PMTQ laggards 61%)
Prevents Cost Overruns
Project managers can prevent budget spillovers with the help of project management tools. PM software creates a strong mechanism for asset optimization, lean processes with minimal waste, optimal designs, cost-saving operational model, and maximum value procurement.
9/10 Mega Projects have Cost Overruns (Deloitte Research)
Completing Projects on Time
Project management software assists project managers in conducting pre-feasibility tests for costs, risk assessment, infrastructure evaluation, procurement, logistics, etc.
It helps in executing and expediting key project tasks with functionalities such as quality control checks, data management, compliance monitoring, workstream prioritizing etc.
US companies using Project Management Software reported a 65% positive impact on the completion time of projects (Statista)
Prevents Project Frauds
Even small-scale swindling can cost your projects dearly. Projects, especially the large ones, are vulnerable to frauds such as financial frauds, employee time theft, equipment stealing from project sites, resource misuse, etc.
Proactive measures to eliminate the probability of frauds happening in the first place or at least timely detection and response to mitigate the effects are critical for organizations.
Project management software's features such as inventory tracking, employee time tracking, risk management module, GPS-enabled equipment tracking, financial module, etc., help in preventing any fraud attempts.
Project management tools save you from any embarrassment or legal action caused due to the treachery of your subordinates, fellow project manager, or any other team member.
In the absence of a fraud prevention mechanism, large capital intensive projects can be an easy gateway for fraudsters.
Duty towards the Environment and Sustainability
Every year only construction-based projects and demolitions cause tons of waste. Using project management tools with BIM technology and modern construction techniques such as prefabrication, project managers can contribute to saving the environment from harmful debris and construction waste.
600 million tons of Construction and Demolition debris were generated in the United States in 2018 (Environment Protection Agency, USA)
Ensuring Stakeholder Satisfaction
All stakeholders, customers, team members, management, vendors, etc., look up to project managers for everything related to projects. Project managers need to ensure that everyone is satisfied.
How is it possible?
The first step to satisfaction is clear communication. When project managers are able to communicate the right information, the right way, everyone involved gets on the same page. Communication tools in the project management software assist project managers to communicate in real-time using transparent platforms.
55% of project team members do not have access to real-time project KPIs. (Wellington)
Gain Competitive Advantage
In high-risk sectors, capital intensive industries and high-competition businesses, competitive advantage is critical to remain profitable.
Deploying project management software helps project directors in creating exceptional project value by strict management of metrics, improved customer service, and on-time delivery. Project management tools increase your project success rates.
If you can increase your project success rate to 75% or 90%, you are building a competitive advantage.
Major Workflows Handled by Project Management Software:
A project management software assists project managers to manage all the below mentioned project activities:
Project Definition
Define the objectives, scope, budget, timelines, and legal requirements for the project
Prepare a list of tasks and subtasks related to the project
Resource Allocation
Making a list of all resources required along with estimated costs
Allocating optimal resources to all project team members
Scheduling
Generate project schedules (in multiple formats such as Gantt charts, Kanban Charts, etc.)
Delegate tasks and project activities in printed form
Access Controls
Manage access permissions to critical project management documents
Implement an industry-grade security process with multi-level permission sign-in
Project Communication
Communicate on a collaborative platform with tools to share documents safely
Project manager's communication with vendors, employees, and senior management
Quality Control
Defining the quality standards for services and products in a project
Monitoring quality at every level of the project
Reporting
Reports regarding daily activities, project progress, etc.
Insights about costs, employee status, and estimated project times
Multi-Project Handling
Manage small, medium-sized, and large-scale projects
Handling multiple projects simultaneously
Security
Encrypted communications, document sharing, and secure storage of sensitive project documents
Prevention of cyberattacks and online security features
Integrations With Business Apps
Integrate with business applications to increase productivity, monitoring, and functionality
Integrations such as enterprise resource planning (ERP) and or industry-specific tools such as BIM tools (for construction projects)
Wrapping Up
The majority of project failures occur due to a lack of standard systems, flaws in project management processes, and poor technical capabilities.
Amidst challenging business times, ever-increasing project complexities, various constraints, and high expectations from stakeholders, project managers can find a great companion in project management software.
With its robust functionalities and modern-age tools, project management systems facilitate smooth executions of projects of any size and complexities.
_________________________________________________________________________
Guest Author Bio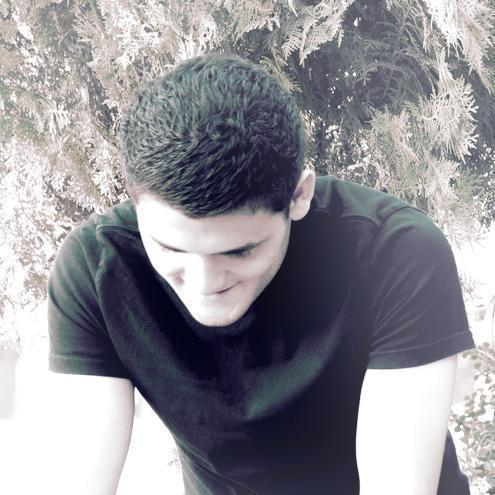 James Mordy is a content writer for GoodFirms. A voracious reader, an avid researcher, a logophile, and a tech geek, he loves to write about the latest technologies shaping the world. He often articulates the very nuances of the tech world in his blogs. In his free time, he loves to watch movies and analyze global stock markets.