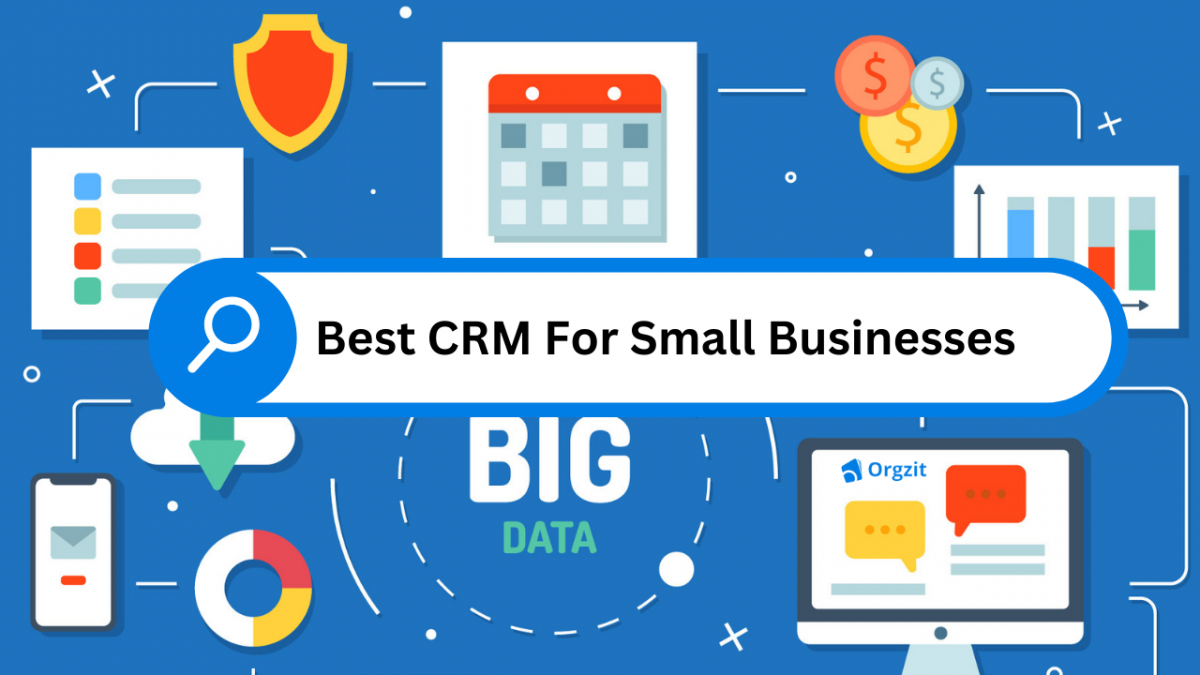 Why you should not choose Dynamics 365: A guide to Best CRM for small businesses?
Microsoft Dynamics 365, a veteran player in the CRM market, offers decent features but has a hefty price tag and complexities.
Enterprises may love it, but do you think it is right for you as an owner of a small company?
Small to medium business owners have struggles very different from an enterprise;
SMBs have limited bandwidth for everything: resources, people, and money!
Each potential customer is gold
Each negative feedback can put them behind ten positive feedbacks
There is no brand awareness yet. Thus, trust and credibility have to be earned by marketing and sales efforts
Lack of alignment of goals between team members
Need competitive edge
While enterprises have surpassed these initial operational and sales hiccups there struggles are more in terms of numbers. They require deep and detailed reporting and analysis on their widespread operations and marketing and sales engines. They may be set in terms of their operations, but they do need to renew their marketing and sales efforts with better forecasts and analyzing trends.
Keeping these fundamental differences in mind, it is important to understand that not all CRMs are for small businesses, and not all CRMs are for enterprises.
What do SMBs don't want in a CRM?
Complex application!
Rigid structure
Extensive customization
Long implementation cycle
Difficult adaption to software
What do SMBs want in a CRM?
Flexible and customizable CRM that has an in-built:
– Lead management system to qualify, nurture, and convert the leads.
– Quoting system that quickly relates the product range, product variation, pricing, computes margins accurately
– invoicing software that manages invoices, and payments, and even accounts
– Reporting of daily, weekly, and monthly sales along with team member's progress
– Control and role-based access to the companies data
– Service platform that manages customer interaction with feedback and comments
– automation of repetitive tasks
And all of it with the ease and flexibility of usage.
Why is Dynamics 365 not right for an SMB?
Too many applications all sold separately
Dynamics 365 is a portfolio of various applications. So, you may need all applications and in case you need some of those, you will have to purchase each of these applications: marketing, sales, service, supply chain or finance etc.
Microsoft also offers a separate application for Small and Medium Businesses
Business Central- Essential, Premium, and Team Members
Customer Service-Professional and Enterprise
However, all are sold separately at a price far more expensive than its competitors like Orgzit. Business Central is an application developed for small businesses that starts at $70 per user per month, far more than its counterparts like Orgzit, which starts at $29.
Way too complicated to adapt
While Dynamics 365 is robust, SMBs do not have a lot of time to put on training and support.
Inflexible and slow
Small businesses do not have standardized business procedures like enterprises. They are continuously renewing and revamping their sales and operations to expand their business. They need a flexible business application that can
SMBs even if they opt for Microsoft application, should go for Business Central because it's tailored for Small and Medium Businesses.
However, Business Central only manages operations/ for services (CRM) you will have to buy a separate application i.e. Customer Service Application.
What does Dynamics Business Central do?
Sales
Services
Finance
Operations
What does Dynamics Customer Service do?
Streamlines your customer interactions
History
Pricing
Business Central

Essentials from $ 70 per user per month
Premium from $ 100 per user per month

Customer Service
Professional at $ 50 per user per month gives core customer service capabilities
Enterprise at $ 95 per user per month that gives advanced customer service capabilities
Service Add-ins:
$90 for Digital Messaging and Voice in
$75 Voice Channel Add-In
$ 75 Digital Messaging Add-In etc
Why should any SMBs consider Orgzit?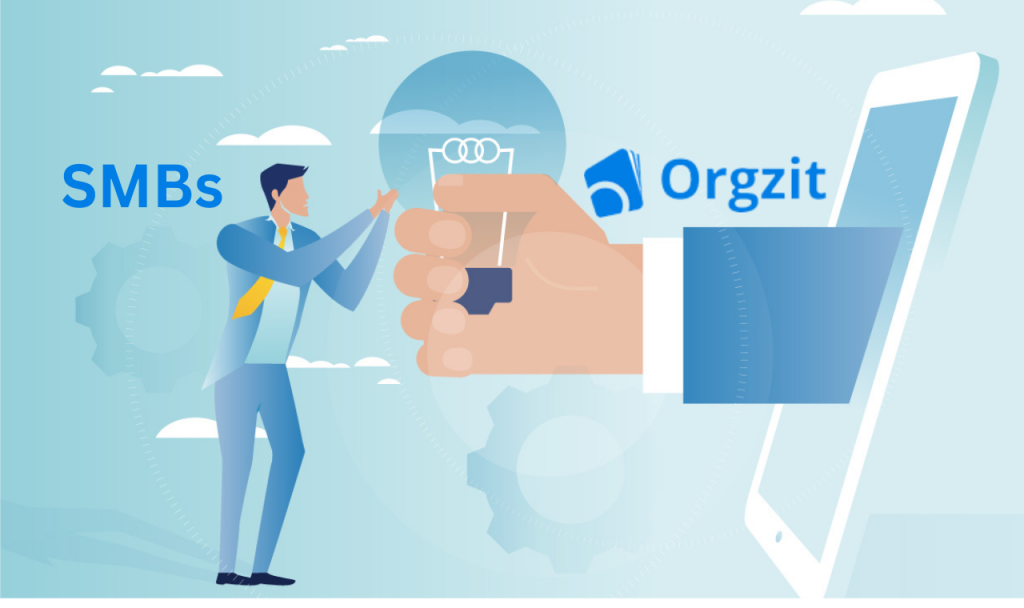 Orgzit is a sales, service, finance, and dealer management platform. Orgzit is a growth partner for small and medium businesses.
Its Excel-like interface makes it a breeze to use.
Orgzit's no-code technology makes it;

Agile and grows with your business needs
Flexibile, be it any sales process, operations, or finance requirements
Customizable
"Orgzit delivers one dashboard for all my operations, finance and sales teams." – Shakti, Senocare
But why should SMBs really choose Orgzit?
An in-built comprehensive business application catering to distributors and SMBs with their leads, sales, operations, finance, and services at extremely competitive prices
It is meant for businesses that are growing and have enterprise capabilities
It is excellent for start-ups who are figuring out their processes and streamlining their process as they grow
Growth partner with dedicated support at every step of the implementation process
Whats does Orgzit CRM do?
"Seamlessly connect and communicate with teams and eliminates communication challenge". – Naveen, Small Business
"Automated routine financial tasks has significantly reduced any mistakes in financial transactions". – Vijay, Mid Market
Orgzit's Best Fit
Seeking an All-in-One Solution: Tired of juggling multiple tools? Orgzit offers a single CRM software to manage your entire sales process at affordable prices.
Flexibility is Key: Are standard CRMs falling short? Embrace Orgzit's flexibility, catering to your unique requirements.
Scale with Confidence: As your team grows, so does Orgzit – a flexible and scalable CRM solution for small business expansion.
Customizations Without the Hassle: No big IT budgets are needed! Enjoy tailored solutions without breaking the bank.
No IT Team Required: Say goodbye to the IT headache. Orgzit is designed for easy management, even without an internal IT team.
Affordability Matters: Budget-friendly CRM that packs a powerful punch? Orgzit delivers precisely that!
Perfect CRM for Small Businesses: If your sales team comprises fewer than 100 people, Orgzit is the ideal match for your ambitions.
Embrace Complexity with Ease: Complex sales process? Not a problem! Orgzit empowers seamless collaboration across internal teams, from sales to order fulfillment and service.
Simplicity Equals Success: No time for extensive training? Orgzit's user-friendly interface lets your teams start selling and satisfying customers from day one!
Pros
Collaborative
Tracking
End-to-end Sales Process
Customization
Organization
Features
Analytics and Reporting
Access Control
Manage your Customer Relationships
Workflow Management
Custom Fields
Dashboard
Email Support
Security
Integrations
Desktop and Mobile App
Supported Platforms: Windows, iOS and Android
Summary
| | | | | | |
| --- | --- | --- | --- | --- | --- |
| | Orgzit | Microsoft Dynamics Business Central | Microsoft Dynamics Customer Service | Microsoft Dynamics 365Sales | Microsoft Dynamics Marketing |
| Team Type | Sales,ServiceFinanceOperations | Sales, FinanceOperations | Sales, Service,FinanceOperations | Only Sales | Customer Insights |
| Team Size | <100 | 100+ | 100+ | 100+ | 100+ |
| Business Type | Small Business | Small Business | Small Business | Enterprise | Enterprise |
| Pricing | Starts @ $29 | Starts @ $70 | Starts @ $50 | Starts @ $ 65 | Starts @ $ 1700 |
| Implementation Time | Days | Months | Months | Months | Months |
| Ease of Use | Simple, Intuitive | Complex | Complex | Complex | Complex |
| Customer Success | Dedicated Team | Pay Extra | Pay Extra | Pay Extra | Pay Extra |
| Training and Implementation | Optional | Yes | Yes | Yes | Yes |

Is MS Dynamics 365 for Sales better than Orgzit CRM?
While MS Dynamics 365 is a veteran player, it is best suited for enterprises. However, Orgzit is agile and flexible and can be customized for small to medium businesses as the business grows.


Are MS Dynamics 365 for Sales and Orgzit the same?
No, Dynamics 365 for sales is a product of Microsoft company. Orgzit is a software product of a different company. Both of them are business applications to manage business processes.


Is Business Central the same as Dynamics 365?
Business Central and Dynamics 365 are both separate applications of Microsoft. While Dynamics 365 is more suited for enterprise, business central is a crmfor small business. 

Tags In