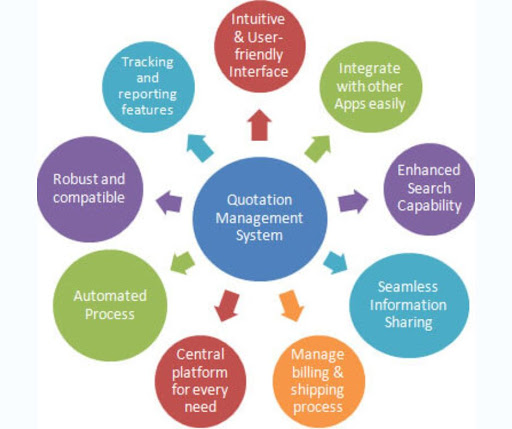 Benefits Of A Good Quote Management Software
If you're selling products or services, you know how important it is to manage and track your quotes. That's where the sales quoting system comes in. This type of software streamlines and automates the quote process for the sales team quickly. It accurately generates quotes for customers with quote management.
With quote management software, you'll be able to save time, reduce the risk of errors, and gain a better understanding of your sales pipeline. Quote management software's benefits make it an essential tool for any sales team. So, teams looking to improve efficiency and close more deals need a quote management system
What is Quote Management?
Quote management is the process of simplifying tracking and managing customer quotes that are connected to sales opportunities. This process can include everything from creating and sending sales quotes to following up on outstanding quotes to negotiating pricing and terms.
With a sales quoting system, sales representatives can quickly generate accurate quotes and estimates, guaranteeing accuracy every time. Quote management also allows sales reps to apply discounts and other price adjustments as needed.
Quote management provides streamlined efficiency while helping sales reps create profitable outcomes every time.
What is a Quote Management System?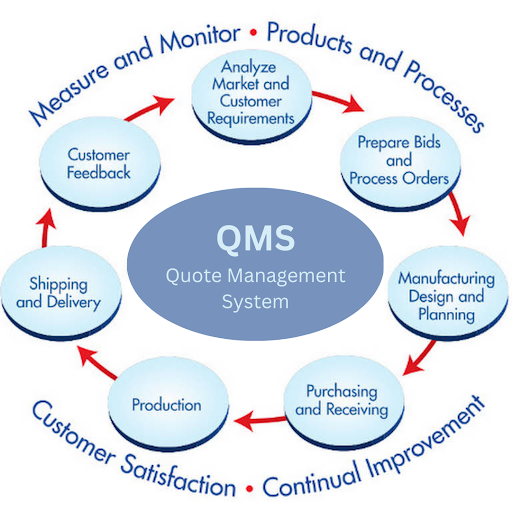 A Quote Management System is a sales quoting system that streamlines the sales process. It enables sales teams to create accurate and timely quotes, capture customer requirements, and manage customer expectations.
The system automates essential sales tasks such as tracking price changes, analyzing pricing strategies, consolidating sales data into reporting suites, and providing visibility into pipeline activity.
Quote Management Systems help sales teams become more organized, efficient, and effective when selling customer products or services. This software solution has the potential to revolutionize a business's sales approach, making it easier for sales reps to close deals quickly and accurately.
What type of business needs a Quote Management System?
A Quote Management System (QMS) is typically needed by B2B businesses. The order amount of B2B businesses is usually higher than the average consumer business because they deal with larger orders.
Another reason B2B businesses need a QMS is that their customers are mandated to obtain a minimum number of quotes for making any corporate purchase.
Examples of industries where quotations are prevalent are HVAC systems, construction and building materials, electrical equipment, mechanical equipment, and chemicals. Businesses in these industries can greatly benefit by using a QMS to create, review, approve, and send quotes to their customers.
Here Are The Benefits Of Quote Management Software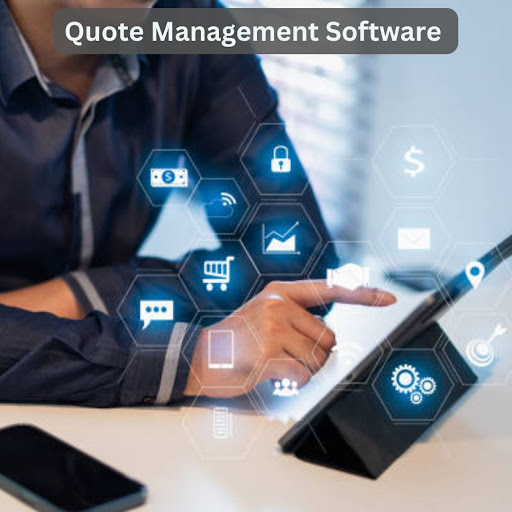 A sales quoting systemis a valuable tool for businesses that provide quotes or estimates to their clients. It helps streamline the process of creating quotes in a more efficient and organized manner. Here are some of the benefits of using good quote management software:
● Organize product and client information into a unified source
One of the major benefits of quote management software is its ability to consolidate client and product information. This tool stores all relevant data in one central location, making it easy to access and retrieve when needed.
This helps you provide accurate and up-to-date quotes to your clients. It also tracks inventory and manages orders efficiently. You don't have to search multiple systems or files to find the necessary information. Instead, it's all stored in one convenient location.
● Increased efficiency
Quote management software automates the process of creating quotes, saving you time and effort. You can input the necessary data, and the software will generate a professional quote. You can easily search and retrieve quotes and see which quotes have been accepted or rejected. Not only this, but you can also track the progress of each quote.
This eliminates the need for multiple back-and-forth emails or meetings and helps ensure that quotes are accurate and up-to-date. It calculates prices, discounts, and promotions based on the latest information. This helps reduce the risk of errors and ensures that your quotes are reliable.
● Consolidate client and product information
Using good Quote Management software has many advantages for any business. It helps keep client and product information organized and easily accessible in real-time.
It enables efficient cataloging of products and more productive interactions with customers. Consolidating all the data in one spot, thereby adds valuable information to your CRM, facilitating greater collaboration among teams and, ultimately, better, faster decisions.
It opens the door to achieving greater business goals.
● Generate useful and reliable reports
This tool generates reports that provide a detailed analysis of your sales data, allowing you to make informed decisions about your business. It also provides detailed reports on your sales pipeline so that you know each quote is in the process. It also shows how long your quote has been there.
You can prioritize your workload and identify any bottlenecks in the sales process. Accurate reports generated by quote management software can also allow you to identify areas for improvement.
● A Complete Understanding of the Status of Your Quotes
Investing in quoting management software (QMS) will drastically reduce the time in handling the entire quotation procedure from start to finish, from the proposal and creation to bid evaluation.
You won't need to sift through emails or update customer data, as it is all taken care of by the QMS. Plus, you can choose and register template contracts electronically, which guarantees the security of the prospect's financial and other sensitive information.
● Helps Increase Project Profit Margins
Maximizing profits is an important factor in running a successful project. It is essential that professionals in the field have the right quoting software at their disposal.
An effective QMS not only helps in assessing existing margins but also predicts what could potentially come with new contracts. This information allows businesses to build more accurate forecasts and make well-informed decisions regarding business opportunities.
Tips That Help In Choosing The Best Quote Management Software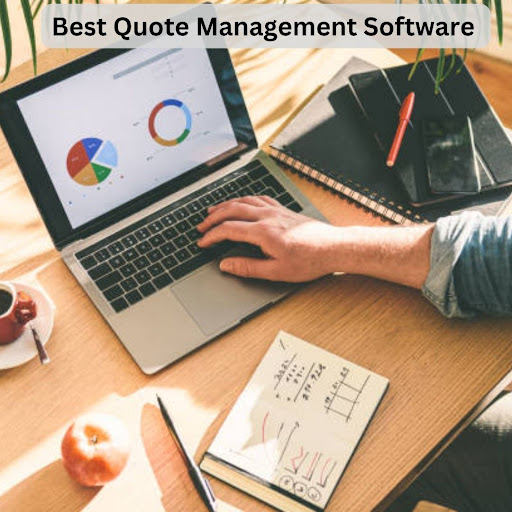 If you're in the market for a quote management system, it's important to choose the right one for your business. With so many options available, it is difficult to determine which is best for you. Therefore, here are a few tips to help you choose the right quote management software:
● Determine your needs
Before you start shopping around, take some time to think about what you need from the quote management software. Do you need a simple and easy tool or more advanced features such as customization and collaboration capabilities? Knowing your needs will help narrow down your options and select the best one.
● Consider the user interface
The user interface of quote management software should be intuitive and easy to use. You don't want something too complicated, as it will only slow you down. Look for a sales quoting systemwith a clean and straightforward interface that's easy to navigate.
● Integrated with other business apps
It's essential to analyze its integration capabilities closely. The software should allow you to access and alter data from CRM, accounting, marketing, and other applications in an intelligent and efficient manner.
It should also be able to deliver real-time pricing and product availability details so that organizations can make informed decisions. Investing in a quality sales quoting program can save your business time and money by helping streamline everyday processes.
● Go for cloud-based software
Desktop applications can be a great choice for businesses with their own backups. Cloud-based software gives scalability, flexibility, and remote access through any reliable internet connection.
It ensures minimum upkeep while relieving one from additional installation or update hassles. Ultimately, these software options offer businesses an effective balance between affordability and convenience.
● Check the pricing
Quote management software can range in price from free to several hundred dollars per month. Determine your budget and look for software that fits within it. Remember that the most expensive option isn't always the best – sometimes, a more affordable option can meet your needs just as well.
● Read reviews
Before making a decision, read reviews from other software users. This can give you a good idea of what to expect regarding features, usability, and customer service from the software.
● Try before you buy
Many quotation software providers offer free trials or demos, so take advantage of these. This will allow you to try out the software and see if it meets your needs. Ensure you take this action before committing to a purchase.
How does quotation management work in Orgzit?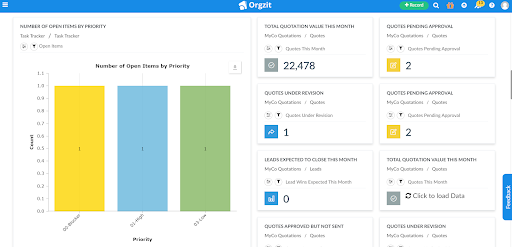 At Orgzit, QMS is simple and effective. With our software's intuitive user interface, users can generate quotations for various customers quickly and accurately, customizing their parameters for each client in specific.
This simplifies the time-consuming process of manual quotation creation and provides a unified approach to streamlining customer service with the following simple steps.
Step 1: Setup products list (one-time)
Setting up the product list is a one-time process. Once the product list has been set up in Orgzit, it can create quotes for all customers.
The product list will contain the product category, product name, product description, rate, tax rate, image, etc.
Orgzit allows you to upload the products list via spreadsheets (Excel or CSV).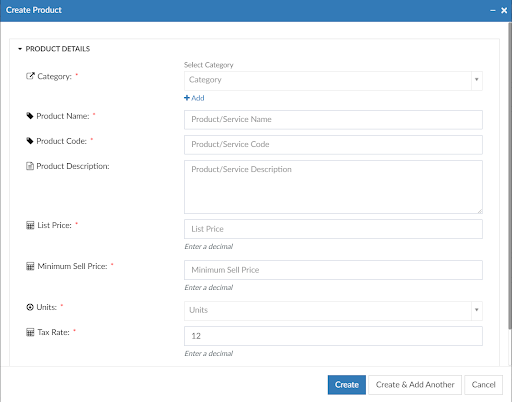 Step 2: Fill quotation form
In this step, you need to fill in the customer's information. You can also add any other details you think are important, such as the company name or phone number – Orgzit allows you to customize the quote form as per your business needs.
You'll need to enter this information before proceeding with the quote. You will also need to provide a salesperson's name, contact information, and billing entity.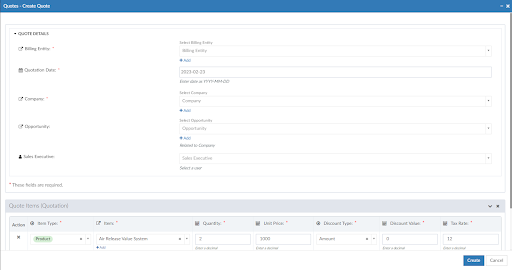 Step 3: Add quote line items
In this step, you'll add the products as per the customers' requirements for the quotation. In Orgzit, you can add discounts and applicable tax rates for each product easily, which ensures an accurate sales quotation at the end of the process.
Orgzit allows to setup of business rules around the rate, discounts, etc. Some examples – quoted rate cannot be modified by a user, the maximum discount allowed is 10%, etc.
Step 4: Generate a quote in a single button
This feature lets sales reps quickly create an accurate quotation PDF with a single click.
Orgzit's quotation file look and feel can be customized according to your business and branding needs.
The quotes look neat, professional, and consistent, giving your business a branding boost with your customers.

Step 5: Send quote for approval(Optional)
After creating a quote, it is time to get them reviewed by a senior team associate. This approval step is optional but highly recommended for internal approval and legal protection.
Orgzit enables you to send quotes for approval with a single click, which changes the quote status to "Approval Pending" and sends an email and notification to the approver.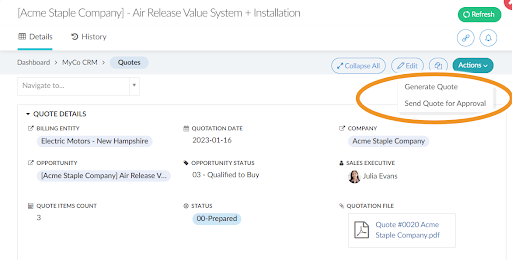 Step 6: The manager will approve the quotes (Optional)
Orgzit helps ensure that approvals happen in a timely manner and quotes do not get delayed in several ways.
Approvers can get a list of quotes pending approval in their email inbox every morning, as well as a dashboard where they can see the list of quotes pending approval.
Approvers can see the quote file plus the data entered by the rep to create the quote. They can also check out information relevant to the quote used for making the quote that the sales rep has captured in the notes, comments, and files sections.
If required, the approver can modify the quote and re-generate the quote.
Finally, the approver can approve or reject the quote with reasons in just a couple of clicks.

Step 7: Email quotes to customers
Once the quote is ready to be sent to the customer, the sales rep can send it to them in multiple ways.
A manual way of doing this would be to download the quote file onto the PC and send it out by attaching it to an email.
Orgzit also provides automated ways of sending out quotes with a single click. You can set up an email template and send the quote to the customer using the template. The template allows configuration such as recipients, text placeholders (e.g., name of the customer person), sender's contact information, etc.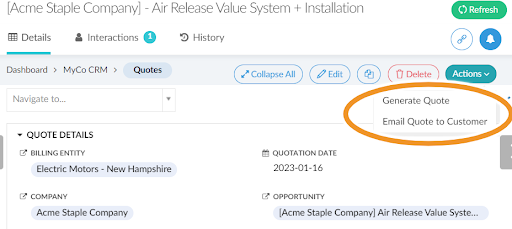 Step 8: Follow up with the customer
Automated follow-up emails can be useful for closing the quote faster. Orgzit allows you to set up follow-up emails.
For example, a single follow-up email can be sent seven days after the quote. More elaborate options are also possible, such as sending a follow-up after seven, eleven, and fifteen days.
The follow-up emails are built using email templates where the text has placeholders for things such as the recipient name, job name, etc.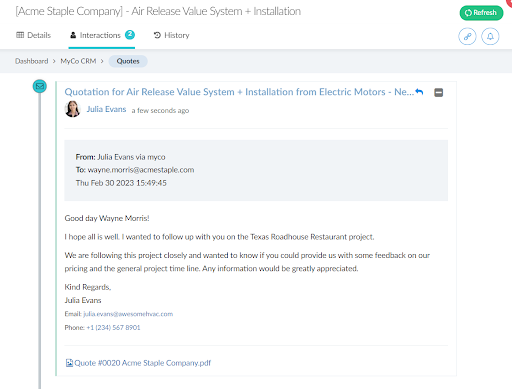 Step 9: Create order from quotes in a single click

Once the customer approves the quote, it's time to create a sales order. This can be done with a single click in Orgzit, creating an order from the quotation.
If any changes are required on order, that is possible. For e.g., adding another line item, adding extra charges, adding the payment due date, etc.
Tracking quotes and orders in the same system help save time for your team.
How can Orgzit boost your sales quotation process?
● Prioritizing opportunities that need to be quoted
Prioritizing opportunities that need to be quoted is important to any business's success.
Orgzit QMS encourages companies to analyze the internal and external factors contributing to each opportunity, evaluate the return on investment, determine the pricing strategy, and send quotes to priority businesses.
For example, if you have to send a quotation to businesses A and B simultaneously, then our QMS will help you prioritize the same.
Suppose business A has a larger order size or a higher probability of closing or a higher profit margin, then it should be prioritized ahead of B. Orgzit enabled users to do such prioritizations and share the prioritized list with the entire team.
Companies can effectively stay ahead of their competition by properly prioritizing which opportunities should be addressed first and continuing to experience successful outcomes.
● Faster quote creation
Time is money, and speed of delivery can make a big difference in being competitive in the marketplace. Orgzits' faster quote creation helps sales reps get through their workloads more efficiently.
Our QMS can help make your quotes faster, more accurate, and easy to track – meaning more successful sales outcomes for your business
● Simplified tracking and analytics
Orgzits simplified tracking and analytics to get a better understanding of the customer base. With access to comprehensive metrics, companies can easily gain insight into trends in their data, such as location, demographic, and customer interests.
This information can help businesses determine which products and services will be most profitable and attractive to customers in the future.
Orgzit QMS allows you to connect all of your existing tools with one another so that you can take advantage of all it offers.
● No errors in calculating amounts and taxes
With Orgzit, you can calculate quotes without errors in amounts and taxes. You can boost your sales quotation process by providing customers with accuracy in the work.
It not only allows customers to have more trust in your services but also saves time spent on double-checking calculations and fixing errors.
● Automated internal approvals to ensure nothing slips through the cracks
Orgzit's automated internal approval system is an invaluable tool for any business that needs to ensure everything runs smoothly during its sales quotation process.
We make it easy to track approvals in real-time through the application, allowing users to act on changes or amendments as needed quickly.
Not only we help improve efficiency, but it can also boost productivity by providing managers and supervisors with a streamlined way to approve sales quotations on the go.
● Automated e-mail quotes to customers in a single click
You can send Automated e-mail quotes to customers with a single click. Automated e-mail quotes can be easily generated using Orgzit's feature-rich platform, saving considerable time.
Furthermore, It includes features such as a choice of templates, custom branding options, and the ability to keep track of quotes that customers have sent or accepted.
● Collaboration with internal stakeholders
Orgzit is a software designed to help businesses cut down the quote to cash cycle time, automate sending of e-mail quotes to customers and collaborate with internal stakeholders.
Its software is designed with collaboration in mind so that your team can work together easily and accurately and send an expert, comments, reminders, and attached files within the application.
● Automated follow-ups
Automated follow-ups are the simplest way to ensure that timely, effective communication is established between you and your customers.
Orgzit helps you save time by automating the process of sending quotations and tracking response rates and engagement at every stage of the deal funnel.
In addition, Orgzit provides customizable options for making it agile to changing customer needs and trends.
● Automatically convert quotes to orders.
Orgzit can streamline your sales quotation process by automatically converting quotes to orders.
It provides a comprehensive solution to help streamline and simplify quotes and invoicing, allowing businesses of all sizes to automate routine tasks and efficiently handle larger volumes of orders.
● Track profit margins on quotes
Our integrated platform allows you to easily track profit margins on quotes, allowing you to provide timely and accurate quotes to customers.
Manual calculations lead to errors or delays, and this process allows you to create profit margins accurately by giving your clients a hassle-free experience.
● Easy to find and filter quotes
Orgzit has taken the hassle out of finding and filtering quotes. Orgzit's easy-to-use interface ensures that you can quickly and easily find the quotes you require, applying custom filters to make your job easier.
Furthermore, it allows you to store all of your quotes in one convenient place.
● Custom workflows
With Orgzit, users can automate complex sales pipelines, boosting turnover for your business.
It is also valuable for simplifying other tasks, such as quickly creating reports, entering data into ledgers, streamlining scheduling, and planning team meetings.
For example, in a business or industry, two people (A & B) approve the quotation. A can only approve quotes with a value of less than 10000$, and B can approve quotes with a value of more than 10000$.
So, here with Orgzit QMS, you can automate the approval request directly to the right person for approval.
● Create quotes in multiple currencies.
Orgzit can help you create quotations in multiple currencies, significantly boosting your sales quotation process.
It is easy to generate and deliver accurate quotes efficiently without the hassle of manual currency conversion calculations.
Orgzit has various pricing strategies that can be assigned to different items or services available to ensure optimum customer satisfaction and improved operational efficiency.
● Easy to create duplicate quotes for multiple customers.
Orgzit enables companies to quickly and efficiently send sales quotes with the same content while still providing customization to multiple customers.
It merges the speed, accuracy, and convenience of templated quotes with customer-specific detail to ensure a professional presentation and greater impact when interacting with customers.
● Organized product list in the multilevel category hierarchy.
We are here to eliminate the hassle of manually creating an organized list of products. It provides a powerful multilevel category hierarchy while giving you flexibility in assigning different products.
Orgzit guarantees an efficient, automated experience when creating product lists with a consumer-friendly interface.
● Integration with inventory management
In Orgzit, you can check the status of your inventory while adding the product to the quotation.
The whole process of managing inventory can be done using Orgzit, and this will ensure that you have sufficient quantities of products available in your inventory while creating the quotation.
Boost your sales and revenue with Orgzits QMS!
Equip your customer engagement strategy with a powerful sales quoting system of Orgzit. Our quote management software helps you level up your customer engagement. This will help you reduce errors in operations and provide high-quality experiences to all your customers.
Our software also offers detailed reports and analytics, which will provide insight into the effectiveness of your operational practices. By utilizing Orgzits QMS, you can become more efficient while saving time, costs, and resources.
This will help you improve not just your revenues, but overall quality across all processes as well.
What are you waiting for? Unlock greater potential today by upgrading with our quote management software!
Let's connect to discuss more!