Applicant Tracking System
Do you know what an Applicant Tracking System is?

Do you have a fair idea that how does the Applicant Tracking Software installed at your company works?
Is your ATS having all the necessary features it requires for proper tracking of candidates lined up for hiring?

Are you able to optimize your resume according to an Applicant Tracking Process?

Are you able to beat the ATS by getting your resume pass through it?

To know the answers to the above questions, and to get a better insight into this term i.e. 'Applicant Tracking System', do take out some time and go through my article.

It will surely help you increase your hiring strategies if you are a recruiter or hiring manager.
As a bonus during the times of the coronavirus pandemic, I've included some tips for job seekers too. If you are a candidate applying for a job, some of these tips could help you improve your chances of beating the ATS systems at your favorite companies and landing you an interview.
What is an Applicant Tracking System?
You think that applying for a job online will directly land your resume in the hands of the recruiter. I am really sorry man you are having a great misconception. The recruiter might not even get a chance to look at your resume.
Do you want to know the reason? Let me explain it to you from the recruiter's point of view.
He has installed software for helping him manage the complete hiring and recruitment process. This software is called the 'Applicant Tracking System'.
An applicant tracking system (ATS) is a business software used by HR teams and recruitment agencies to help them streamline their hiring processes. A good ATS helps these people organize, filter, score the job applications they receive for their open job positions.
So, whether you get a chance to talk about your profile with a real human will be directly dependent on the quality of your resume and its ability to pass the tests of an ATS.
You can say that ATS systems are similar to customer relationship management (CRM) systems, that are used for hiring employees for your organization.
Principles of Applicant Tracking Process
It is not uncommon to have a dedicated ATS for meeting the recruiting needs of your firm. It is a functional addition or a module to the Human Resources Management System. Small and medium enterprises are looking forward to it as Saas (software as a service) offering.
Few core purposes of the applicant tracking process are as follows.
To provide a database and a central location for a company's recruitment efforts.
They are an aid to manage resumes and application data.
Scoring and sorting resumes to align them according to job requirements and descriptions
Speeds up the company's hiring process.
Applicants can optimize their resumes and use the various online tools to make themselves worthy of landing up in an interview.
Working Mechanism of Applicant Tracking Systems


If you are applying for a job, you may have these questions arising in your mind-

How does ATS work? OR
How do the resumes/applications get filtered in an Application Tracking Process? OR

How are the resumes/applications filtered in an Application Tracking Process? OR

What is the workflow of an Application Tracking system? , etc.

Let us get a better understanding of these questions by going through the working mechanism of Applicant Tracking software.

Every Applicant Tracking System is different and posses unique specifications such as
Resume parsing,
Keyword searching,
Automatic ranking,
Candidate experience, etc.
Keeping aside the strengths and weaknesses of the Applicants Tracking Softwares, almost all of them follow the same basic process.

If you are applying for a job through an ATS, you are most likely to be asked a few questions. They are often known as knockout questions. These are in the form of small questions or checkboxes. Their purpose is to reduce the pool of applicants.

Your resume is surely going to get flagged and rejected by the ATS if you answer any knockout question unsatisfactorily.
But, If your answer is correct then for sure, your resume is going to make it through the next stage.

After the Applicant Tracking Software stores the resumes, the recruiters and hiring managers will search them by using the keywords. These are the same keyword used while posting a job description.
These keywords are totally based on experiences, skills, locations, work experience, qualifications, etc.

After filtering the resumes, the recruiters and hiring managers can make notes or star-rate the candidates. If there is no negative feedback, there is a possibility that the candidates might be contacted again by the same company. He/she can be contacted for some other position as you know that the ATS stores the resumes.
General Features of Applicant Tracking System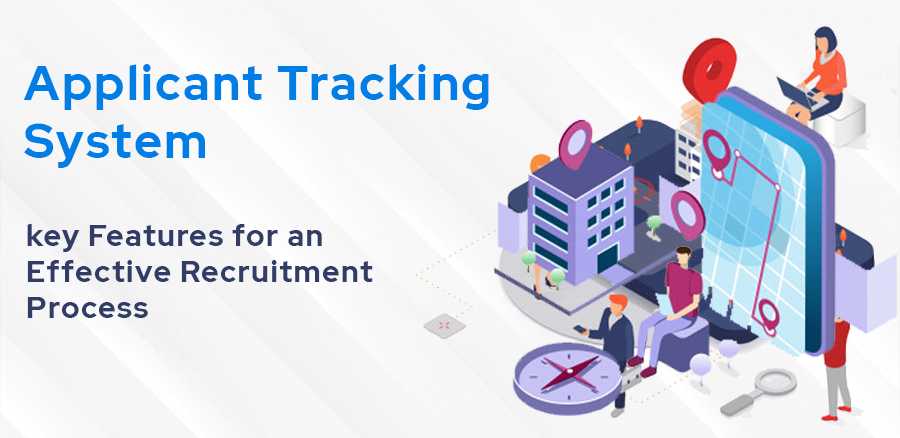 Although ever Applicant Tracking System offers different features, they all have some common features.
These common features are as follows-
Career Page Hosting
Career Page is where you display the various open positions of your company. Candidates often end up on the career page after interacting with the job posts. It is important for every company to have a career page that can reflect its values and list the various positions.
You can manage these pages directly through the ATS platforms. It provides a place to add logos, photos, social share buttons, descriptions, and much more.
Job Distribution
Posting your jobs on many job boards/platforms can maximize your reach and there are chances that you may find the best candidate.
Most of the large recruiting platforms, for example, Indeed, ZipRecruiter, etc. have a partnership with Applicant Tracking Systems. So, with a few clicks, you can instantly post your jobs on all of these platforms.
With the help of an ATS, you can adjust your distributing strategies by tracking which applicants are coming from which platforms.
Receiving and Sorting Applications
After you have created the job and posted it on various platforms, now it is the time for evaluations!
ATS will help you pull your applications in a single database and you can view and sort them from there.

Each Applicant Tracking System has a different method to sort and organize the applications. A few of them have the ability to rule out applicants who do not fit the job qualifications.
Resume Storage
When someone applies for your job opening, his/her resume directly gets stored into the Applicant Tracking Software. You can access the applications even after the position is filled.

This can help in hiring additional employees for the same position. You can also access the stored applications for hiring a candidate for different positions. ATS stores the applications and you can keep track of a great candidate.
Interview Schedulers

After posting the jobs on various platforms, creating an amazing career page, and evaluating the filtered resumes from an ATS; now comes the time to conduct interviews.

With the help of your ATS, you can message your candidates easily and quickly. You can ask questions, schedule interviews, and communicate with them. You can answer their FAQs regarding the job, give them screening questions through recruitment chatbot using an ATS.

By using an integrated scheduling tool to set up interviews, the Application Tracking System will send automated reminders to both the candidate and the recruiter/hiring manager. This can help them save time and frustration, and there would be less chance of no-shows.
Onboarding Tools

After selecting the best candidate, now it is time to start with the onboarding process. An Applicant Tracking System saves your time and helps you to speed up the onboarding process and fill up the job position officially.

Many systems help you in welcoming the new hires to the team, introducing them to the organization, and explaining what to expect.

 You can add a resource page for the new hires that includes breakdown of employee benefits and other important information. The new hires can fill up relevant paperwork using these resource pages. After completing these tasks, now they are ready for their first day.
How to beat applicant tracking systems?
Don't expect your simple or basic resume to pass through the Applicant Tracking System. Your resume can be rejected on the basis of knockout questions, keyword searches, etc or it may get lost in the shuffle.
Coming to the point, you can only get through to an interview if your resume is optimized against an ATS.

Here are a few quick tips which will help you beat the Application Tracking System.

Customize your resume according to the job you are applying for. Try to modify your resume every time while applying for a new job application. Do not use a standard resume for all the jobs you are applying for.
Try to optimize for ATS search or ranking algorithms. You can do this by matching your resume keywords with job descriptions.
Try using both the acronym and long-form version of keywords for example- Bachelors of Technology (B.Tech), Search Engine Optimization (SEO), etc. It can enhance searchability.
Avoid using tables or columns, they usually cause major parsing errors, which confuse most ATS.
You can use a chronological or hybrid resume format instead of a functional resume format.
Traditional resume fonts such as Georgia, Garamond, or Helvetica can be used.
You may lose your information by using headers or footers. There can be parsing errors too.
Make sure you use the standard resume section headings such as "Work Experience". Don't try to act clever or cute by using words like "Where I've been".
At last, don't forget to save your file as .docx
Benefits of Applicant Tracking Systems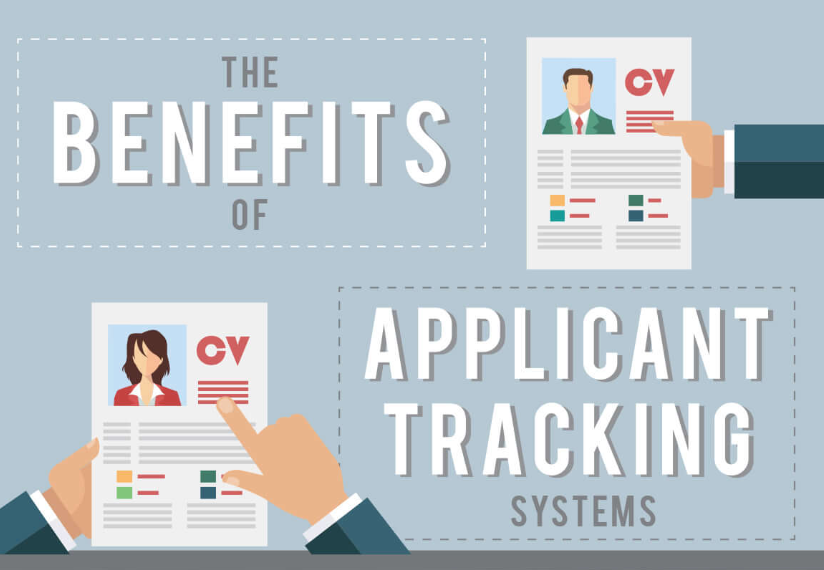 Let us list a few advantages of Applicant Tracking systems-

Allows you to save time for important tasks by speeding up your recruitment process
You can screen the resumes/CVs much better and faster with the help of an ATS.
Helps you to improve the hiring quality
Can store the resumes for future references
Helps in boosting the employer brand
Provides the facility of collaborative hiring. You can share your notes with the other team members and they can help you in choosing the right candidate.
I guess now you know that your ATS is not just limited to data mining or collection. There are more benefits/advantages, but let us keep it for future articles.
Final Thoughts
You can find various Applicant Tracking Software in the market at present. Just to name a few there is Workday, Taleo Recruiting, Kenexa Brassring, Jobvite, Greenhouse, and many more.

I hope you get a fair idea of what an Applicant Tracking Software is and the various ways it can be a companion to you. 
Now, what are you waiting for? Go and get the best ATS for your company if you haven't got one!

If you find this article useful, do thank me later by sharing it with your friends and colleagues.