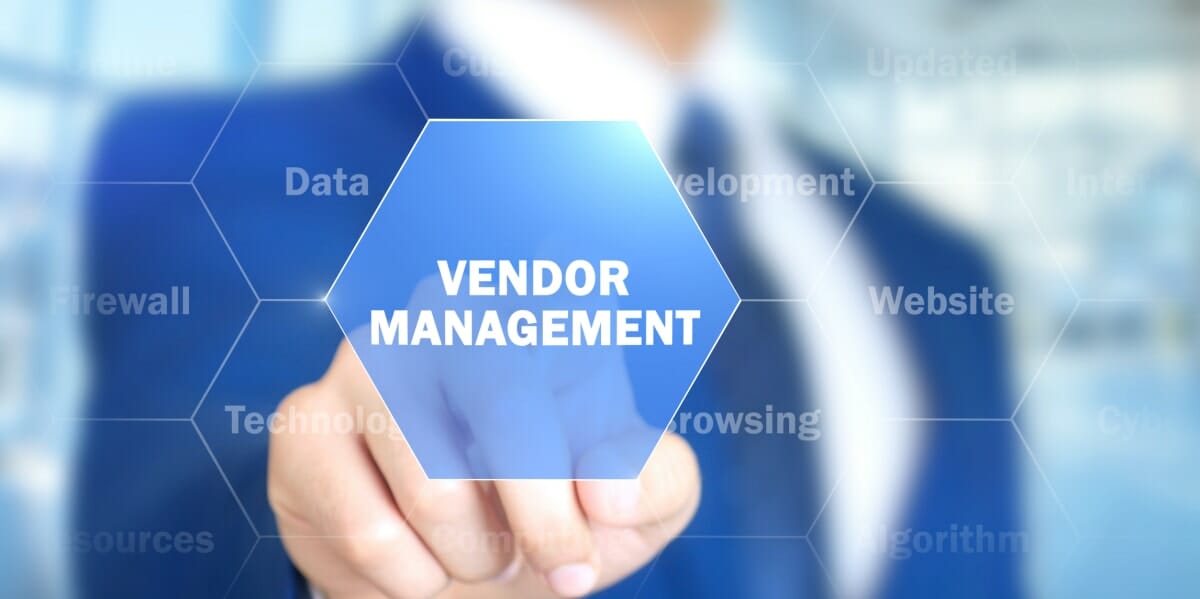 Best Practices for your Vendor Management Workflows
There are thousands of software applications out in the market for your business to leverage. So, If you're using even a few of those at your organization, it's time to consider a vendor management strategy.
A rapid rise of micro-multinationals. Companies are because of new business models and technologies. They are going global from day one and use their nimbleness to compete with their bigger competitors.
One of the most common things for large enterprises is to possess lots of vendors. Even SMBs are now working with an ever-growing number of vendors and freelancers.
The growth of large marketplaces such as Fiverr.com and Upwork.com has been fueled with outsourcing trends where businesses of all shapes and sizes can find excellent freelancers and agencies to work with.
As it gets easier for people to sustainably find work from clients globally, many more people are becoming freelancers or setting up niche companies that everyone loves to work with.
For example, at my company, we have worked with 5 external agencies and over 20 freelancers.
As I reflect back on the way we ended up with such a large number of vendors, I realize that there was a natural choice for working with the best at the least cost that got us to work with some really amazing people. Probably this would not have been possible without the internet and some of the vendor discovery marketplaces.
So, I would advise you to do a similar evaluation exercise for your business.
I am sure you too will find that increasingly you have picked to work with a larger and growing number of vendors.
Businesses now rely heavily on many external vendors or sub-contractors and hence a good vendor contract management system is critical for smooth operations
What for?
For expertise work in areas such as marketing research, parts sourcing.
And supply chain management who help you with materials and services. These vendors may range from work from home freelancers to well-established businesses from around the globe.
Therefore, Managing your vendors gets challenging and time-consuming making it necessary for your business to adopt a scalable system for managing suppliers, sub-contractors, and other vendors. A good supplier management software helps you manage your vendors (aka suppliers) efficiently.
So, The requirement of the vendor contract management system is to primarily ensure that you continue to receive reliable, up-to-date, and comprehensive view of vendor-related information, spend, performance, and associated risks.
I am sure that by now you are already thinking about finding the right vendor management workflow software solution for your business so that you can resolve the many day-to-day challenges you face today.
Well before you go looking for the right best vendor management software for your business, here is some basic information on the must-have components and best practices that you should make yourself familiar with.
Let us know what exactly is vendor management?
What is vendor management?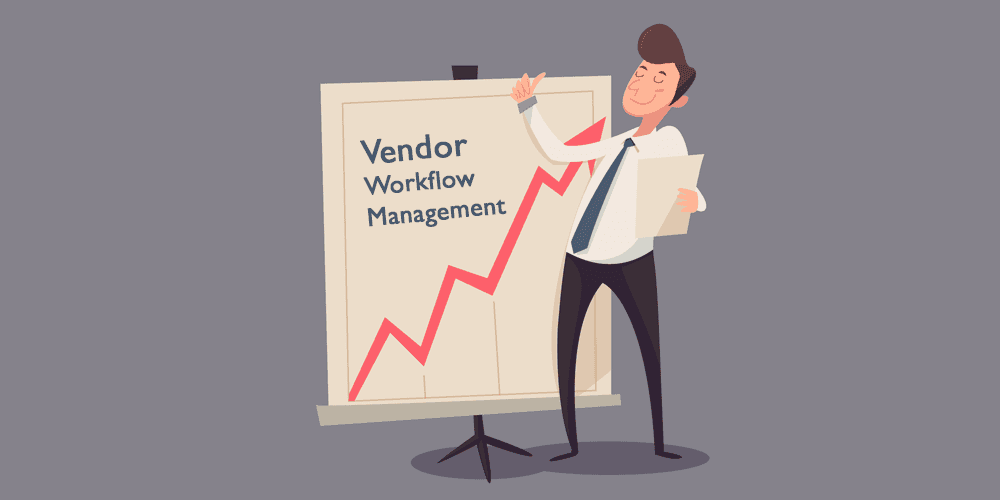 Vendors are the businesses and individuals that provide goods and services to an organization.
The tasks included in researching and sourcing vendors, obtaining quotes with pricing, capabilities, turnaround times, and quality of work, negotiating contracts, managing relationships, assigning jobs, evaluating performance, and ensuring the completion of payments is vendor management.
Hence, it requires a lot of skills, resources, and time.
What are the components of a good vendor management system?
From the buyer's perspective, the following are the key stages of vendor relationship management:
Vendor profiling & selection: This stage includes qualifying and segmenting of vendors based on expertise, category, location, and business unit, etc.
Risk assessment and background check: In this stage, Performing background checks and risk due-diligence based on the nature of the vendor's engagement and area of work is done.
Contract negotiations: Establishing key terms and KPIs is the work of this stage. A good vendor contract management system will help you make sure you get the best deal during negotiations with you vendors.
Onboarding: It includes getting the vendor team started on your work and integration of vendors outputs with your company's end objectives.
Managing performance and monitoring/mitigating risk: Utilizing a single view to track vendor delivery and performance and data-driven procurement decisions are taken in this stage.
If we talk statistically, 79% of organizations are likely to achieve their revenue goals better than the average in their industries if they have high-performing vendor management workflows.
So, if your business takes vendor relations seriously, you should start automating the processes around it.
Reduce chaos by automating vendor management workflow.
Just like your core business operations such as sales, order management, accounts, etc, your vendor management workflow is critical for the success of your business. Many companies are using successful vendor management strategies to gain competitive advantage. Are you one of them?
A good vendor management ecosystem demands time and commitment. Therefore, managing relations with vendors require you to obtain quotes, negotiate prices, assign jobs, track contracts, and make payments. This can lead to chaotic circumstances, when not handled properly.
Here I will present some workflow automation that are ideas related to vendor management workflow.
1. Streamline Vendor Onboarding
If The process of the vendor onboarding is done on paper, it takes several days or weeks to review it.
But, The supplier information has to go through multiple stakeholders, regularly. A streamlined supplier management software helps in managing the information that needs to be captured at all the stages of the new vendor onboarding process.
They go through multiple stakeholders for approval and the addition of vendor happens to your master database.
The speed of the onboarding new vendors can be significantly increased with standardization and automation. Managing the vendor documentation of email threads that not only require frequent back and forth but also creates a lot of duplicate data files. Instead of the email-based vendor onboarding process, one should set up a shared workspace or public form that your new vendors can easily fill up to enter their information without the need for any long email threads.
This not only saves your procurement time and energy managing multiple emails but also reduces the errors that tend to creep in. Further, your vendor are also happier as they get to fill the form all at once and just get done with the vendor onboarding formalities.
The concerned authorities in your company can review the data and take quick actions after the form is submitted. So, all data can be automatically routed to data sets and other software without needing to copy and paste anything.
As the process moves on, vendors can also get a notification about the approval of the process.
2. Manage Contract Approval
As we know paper-driven contract approval processes are slow and inefficient. A good vendor management process workflow should ensure that no-one needs to type out new contracts, print, and courier copies, and wait for days, if not weeks for signatures to come in from various offices. The contract is sent back to the vendor for corrections. if needed any. And routed again and again from one desk to another for potentially multiple rounds of approvals.
The world is moving fast and so should your vendor contract approval process. An automated vendor management workflow, the process of contract approval can be cut short and can bring efficiency to your contract review and approval process.
A vendor can attach their contract proposal by using the workflow automation software shared with them.
After that, your business teams and legal teams can review and negotiate the contract terms from their systems.
3. Speed Up Purchase Orders
The purchase order or PO process in most businesses can be centralized and outdated, even today, that it actually hurts the organization more than it saves.
In the case of manual Purchase Ordering processes, the purchase process happens in a slow and roundabout manner. The purchaser may or may not have any understanding of the products or services that need to be purchased. This only adds to the complexity and delays the process – different stakeholders don't have clarity and visibility to see the big picture.
When you streamline and automate the procurement process for your vendors and contractors that supply the input goods and services for your business, you can eliminate a lot of loose ends and steps from the entire process. A department head can fill out a standard purchase order requisition format that automatically pulls up the right vendor and items and their pre-approved prices for purchase and with proper real-time notifications to different stakeholders.
4. Simplify Payment Requests
Timely and error-free vendor payments are an important element to keep your vendors happy but sometimes complex business processes for all businesses irrespective of the size of the business.
For most businesses either the owners or their finance department manages most accounts and has the ultimate authority to write the checks. The pace for a vendor payment often slackens when the communication between different teams with the finance teams happens via mostly phone calls, email exchanges and WhatsApp messages.
The involvement of everyone in the process gives visibility to see what's happening with a payment request and this involvement is ensured by automated the vendor payment process.
After receiving an invoice, the accounting team member can select details from the pre-populated fields like vendor name, invoice date, invoice number, PO number, total amount, etc.
Since all the details for all your vendors are neatly organized and updates in a maser database, it becomes easy to refer your vendor master lists for product pricing details, billing information, etc
5. Put Automation to Test
Maintaining a good relationship with vendors can be strategically important. New-age business managers use their vendor management skills to help them achieve bigger and loftier business goals. If you want to reduce operational costs, build loyal business relations, and mitigate supply chain risks, automating your vendor management workflow can be the right solution for you.
You can try it for free if you haven't already automated your vendor management workflows yet. Sign up with Orgzit for a free 14-day trial, install the Vendor Management Launcher from your account.
And see that's how you can easily kickstart a vendor management workflow on your own.
By integrating vendor management with procurement processes and a supplier network you can reduce risks and make faster, smarter decisions
Conclusion
This article talks about vendor management- one of the essential parts for the proper functioning of an organization. The article listed some of the must have features in top vendor management systems and you should definitely check out the different systems for your company's vendor risk management workflow requirements.
In a globalized work, most organizations need to collaborate with other businesses i.e. different types and categories of subcontractors and vendors from all around the globe especially when geographical and economic barriers are constantly diminishing in today's economy. For example, SpaceX had over 100,000+ people and 3000+ vendors working on the Crew Dragon Demo-2 launch. I am sure they had a top-notch vendor management process workflow and software to manage the program successfully.
I hope this article was useful for you to understand the importance of a good vendor management process workflow and the typical benefits and challenges of vendor management. I hope that you will take back some tips from here to design an effective vendor management process for your company that will guide your engagement with your subcontractors and vendors.
If you find this article helpful, do tell me by sharing it and reviewing it.
You can also check our Orgzit's vendor management workflow samples in the Orgzit Launchers section.
Daksha Jain
The space between the lines...The pause between the speech. I seek reflection within the content. Won't leave you bewildered but surely you will find something to contemplate.