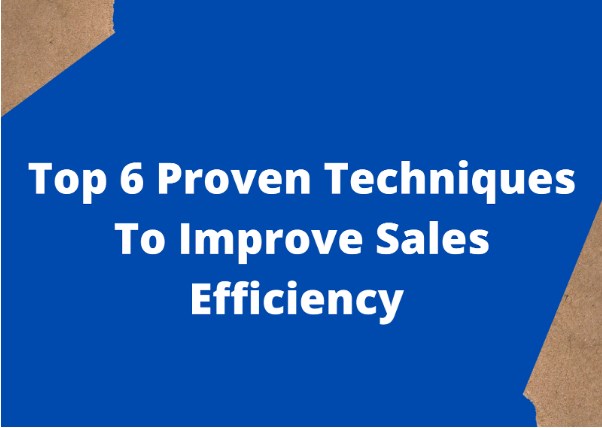 Top 6 Proven ways To Improve Sales Efficiency
"Don't find customers for your products, find products for your customers."
– Seth Godin
Well, Godin is right! In today's ever-competitive market, making a product that caters to potential customers' needs and improves the sales process is imperative. To make it a reality, sales play an exponential role. What is the best way to determine if our business techniques will hit the target?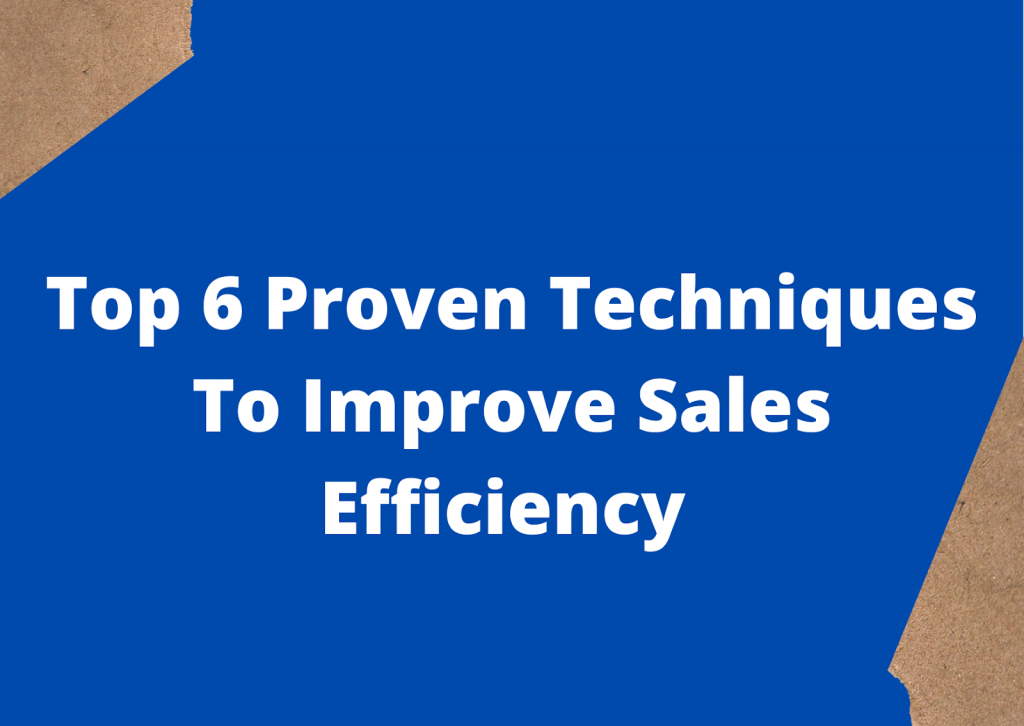 Let's discover now!
This article will cover the meaning of sales efficiency, why you need to prioritize both sales effectiveness and how to track via sales efficiency metrics, how to boost your sales efficiency, and the Top 6 Proven ways To Improve Sales Efficiency.
What Is Sales Efficiency?
When you tend to sell a product, you keep a margin, known as the sale's profit. For any enterprise, knowing the number of sales made by their sales team after investment (like marketing ads, promotions, sales process, etc.) is known as sales efficiency. It is a way to demonstrate how your sales process, strategies & team has managed to convert leads into customers.
Sales efficiency is a game-changer for many businesses as they reflect upon certain paradigms like the success rate, market penetration, customers' needs satisfaction, and articulated; sales strategies through it.
NOTE: Do you know how to calculate sales efficiency?
Here's the formula!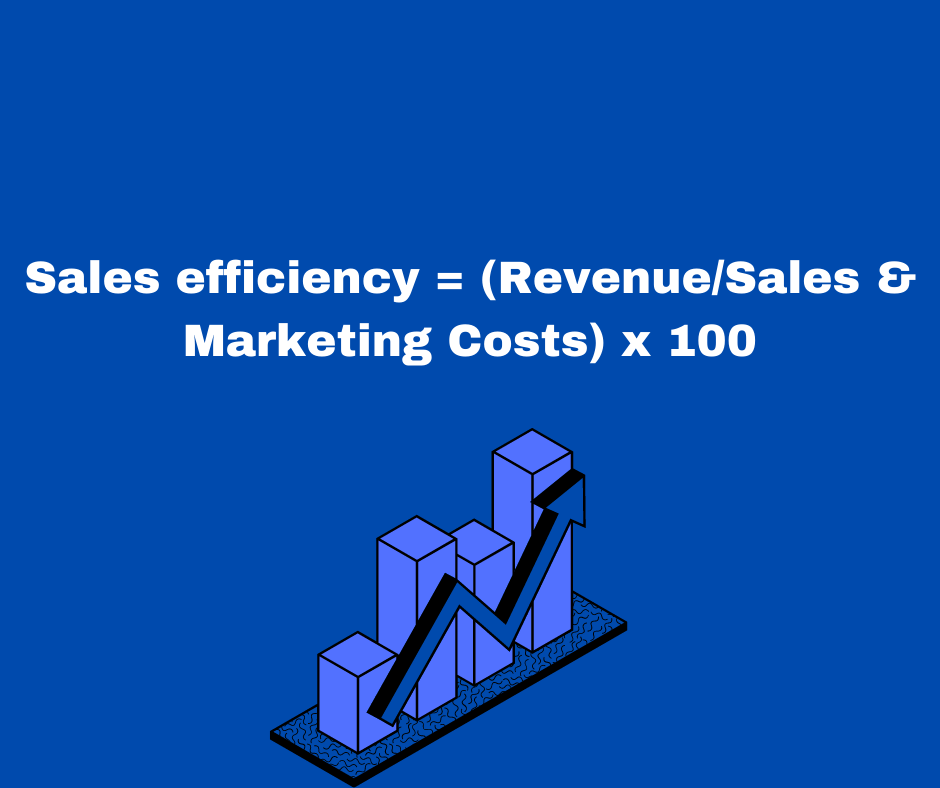 Sales efficiency = (Revenue/Sales & Marketing Costs) x 100
Why Sales Efficiency & Effectiveness Should Be Your #1 Priority
While talking about sales efficiency, you must have heard of sales effectiveness. Many of you might consider them the same, but a thin line of difference can significantly add value to your sales process.
Understand how!
Sale effectiveness refers to successful lead conversion into clients by your sales team. On the other hand, sales efficiency measures sales conversion in a given period. These two, when strategized well, lead to an efficient and effective business sale process, which is time-framed and holds a sustainable cost.
Top 6 Ways To Improve Sales Efficiency
Now you know why you must prioritize sales efficiency and effectiveness in your sales processes, let's give you insight into the top 6 ways to improve sales performance in no time.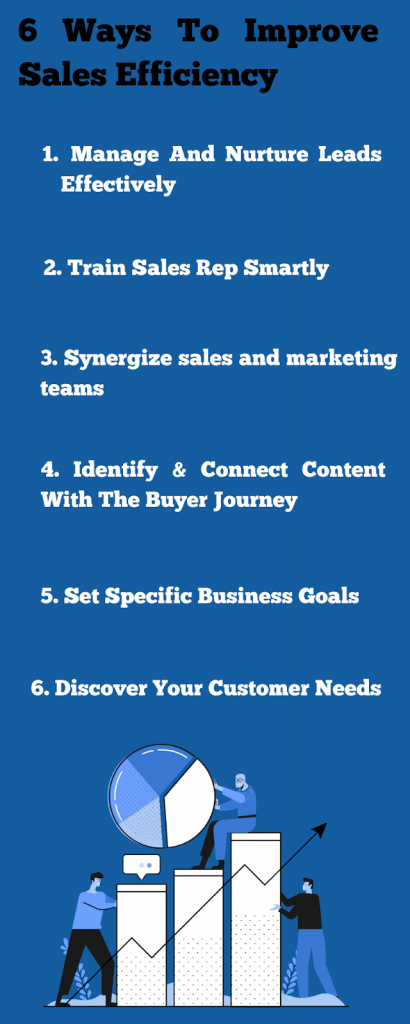 1. Manage And Nurture Leads Effectively
Companies excelling at lead nurturing generate 50% more sales-ready leads at 33% lower cost. (Source: Forrester Research)
You can never go wrong with an exciting prospect/lead who trusts your products, which is why nurturing is so important. Here, a CRM tool acts as a catalyst because your sales team can follow up on leads via centralized data, convert, communicate and eventually improve sales efficiency.
2. Train Sales Rep Smartly
One of the best ways to improve your sales team performance is through smart information inflow & training. To make it creative, use sales gamification, i.e., reward sales reps for their performance and motivate them to do better. Here's why!
79% of sales executives say a leading driver of hitting new targets is improving the productivity of existing sales reps (Source: Salesforce)
3. Synergize sales and marketing teams
Often, a business holds everything but communication. Syncing sales and marketing teams dramatically improve the sales process and efficiency, and they tend to engage, convert, and avoid slash in your sales operations.
4. Identify & Connect Content With The Buyer Journey
A perfect sale strategy involves identifying buyer persona (like what, how & whereabouts), buyer's journey, and aligning it with your enterprise's content. When combined with sales tools, this strategy can effectively improve the sales process and efficiency as your sales rep can connect with proactive & high-quality leads, thus saving time & effort.
5. Set Specific Business Goals
When your business aligns with the appropriate sales strategy and specific business goals, it uplifts/boosts the sales team's performance. When you define specific what & were about the prospects, the team tends to regulate, achieve, and close deals more efficiently with fewer drop-offs. You can include KPIs & Smart methods to measure sales efficiency.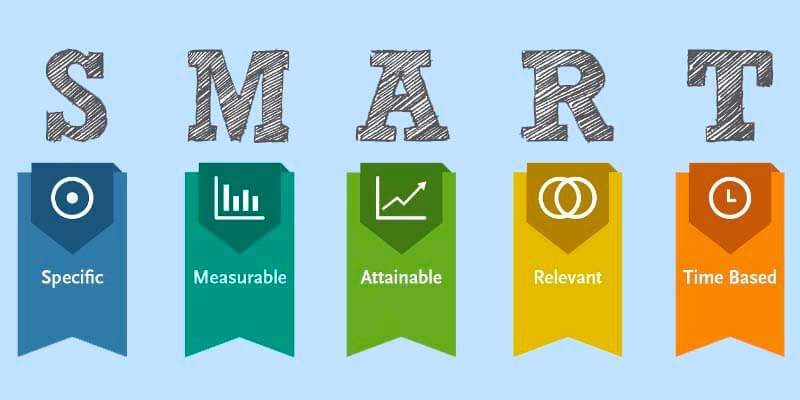 6. Discover Your Customer Needs
The fundamental rule for most businesses today is – that the better you know your customers, the optimum you get in return. Your sales efficiency depends on the sales rep who tries to personalize services for your customers and solve their problems through your product. Once you know what your customer wants, the sales will hike organically.
Asking questions about your buyer's goals and pain points leads to better sales success. (Source: Gong)
Sales Efficiency Metrics To Start Tracking
What's the daily goal of any sales team? It's to convert leads and make the upselling and cross-selling every hour/minute. How do they measure lead progression? The sales efficiency metrics enable the sales team to track the impact of their sales process.
You would want to know them to track your customers and level-up sales efficiency.
Customer Acquisition Cost & Customer Lifetime Value
It is a necessary metric to learn about the resources and their allocation. With this, you can sniff off the unwanted sale process. The 3:1 ratio between CAC AND CLV is considered apt for making changes and improving the sales process.
Lead Response Time
Upon receiving a positive signal from a lead, the sales representative and team begin follow-ups. However, there are times when a lead is not answered in a given time. Lead response time enables you to assign the right amount of sales reps at the right time to close the deal, improving the sales process and thus increasing your sales efficiency.
Number Of Sales Calls Per Rep
A good sales process is a multi-level framework that looks into nuanced details. By controlling the number of sales calls per rep, you can gain better insight into team coordination, their progress, and the necessary adjustments for better customer engagement and conversion.
Frequency Of Customer Contact
This sales metric is crucial to understand/reflect your buyers' persona who would want to indulge and make your product personal. Customer contact frequency helps in understanding customer outreach, improving the sales process, preventing sales team glitches, and managing data to build customer trust in the long run.
Key Takeaways on How To Boost Your Sales Efficiency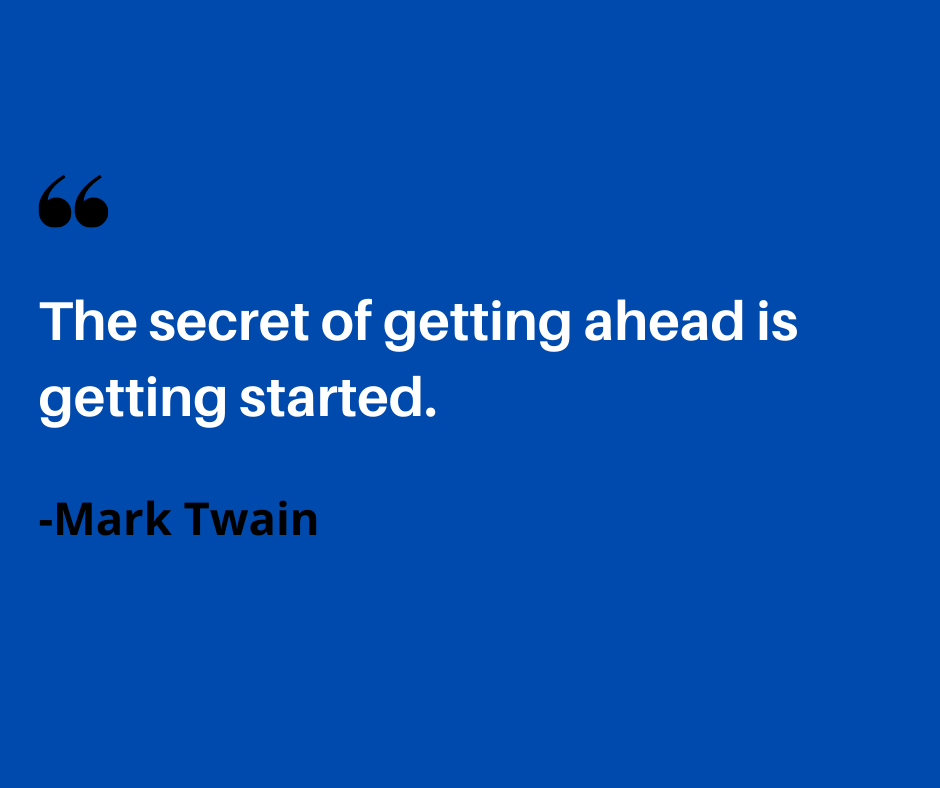 So these are the top 6 techniques any organization can use to boost their sales process and strategy to ensure a comprehensive sale boost & ROI.
The takeaway from this article: keep a close eye on your sales efficiency and constantly look for ways to improve the sales process. Interestingly, Orgzit holds a flair for scaling the sale efficiency of any business, improving the sales process, and closing as many leads as possible.
Do you think your sales team is significantly efficient?
You would agree that for long-term sales success, we need to have well-knitted coordination among the members and know the customers' needs. Sign up to improve the sales processes, advanced customer engagement, and outstanding outcomes!
What are you waiting for?
Hit your sales goals! Schedule a demo now!
Stay updated with the latest ideas here!