Dependence on Excel
Charles was frustrated with the way his business was heavily dependent on spreadsheets and file-sharing software. For every customer project, they had a separate Excel spreadsheet where information on the customer was populated by a salesperson when a lead was originated and subsequently more information around products, accessories, and services were added to generate a quotation.
Power of CRM, Flexibility of Excel
Charles was frustrated with the challenges of working with multiple spreadsheets and email threads, where he was spending a lot of time approving and coordinating important tasks for delivering an order. He was also spending hours every week to consolidate data from multiple sheets to get an overview of his business – from sales reports to sales commissions, from inventory turnover to installation tasks. He wanted to streamline his business but did not have the high investments ($$$) required for popular, but heavy and expensive, software solutions available in the market. He had firsthand experienced the challenges of expensive (>$100k) and complex software that had recently failed and was looking for something agile, yet scalable.
Cost Effective
Orgzit turned out to be the perfect match for CD Tampa. They quickly moved their complete lead to cash workflow – including leads management, quotation, invoices, inventory management, project trading, PO generation, and order fulfillment processes onto Orgzit. Charles was able to achieve what the $100k+ software was not able to provide at much lower cost and much faster. He's now happy managing his business from a centralized dashboard and focusing on expanding to multiple locations.
Happy Customers Refer Proudly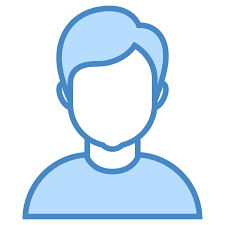 Orgzit helps us run our business on a single platform. It's very flexible, easy to use, and cost-effective. It solves the purpose of a $100,000+ software at the fraction of a cost and is best suited to small businesses.
About Cabinet Designs Of Tampa Bay LLC
Cabinet Designs of Tampa Bay (commonly referred to as CD Tampa) is a team of experts based in Florida (USA) with over 70 years of combined experience in supplying and installing beautiful modular kitchens and bathroom furniture for residential and commercial real estate projects. CD Tampa works with modular cabinet leaders such as Clark & Son and Skyline Cabinetry.