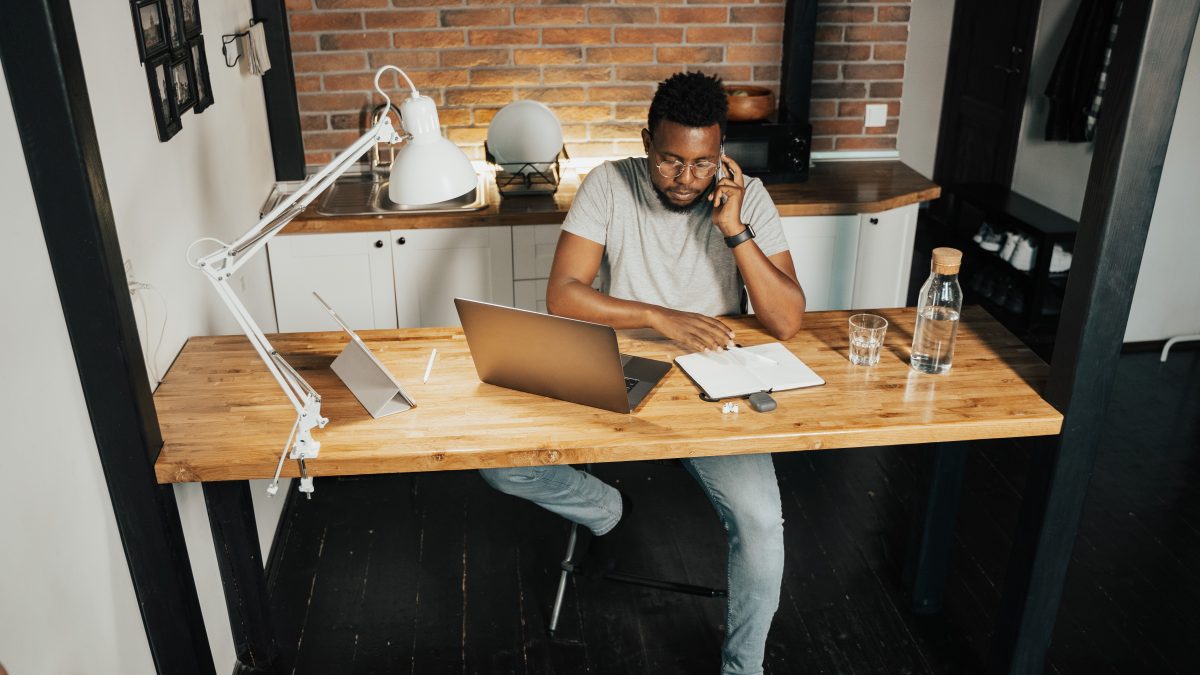 Work from Home: 7 Tips to Improve Your Efficiency
For some people, it is hard to work from home because of distractions. But because of the pandemic, working from home is the only option businesses have to continue their operation. Some companies were not able to cope up and closed down.
Many prefer the remote setup because of its convenience. But is convenience enough to make an employee productive? Some say one needs some motivation to carry out the work efficiently and submit it on time. However, we disagree on this. You are not productive because you are less motivated. One reason could be, you are too distracted.
Below are seven tips to improve your efficiency as you work from home. Keep in mind, some of these tips may work in your situation but not for others.
Create an Effective Workflow
Some people dive into their desks without planning. As a result, they get overwhelmed and end up completing nothing. One way to increase productivity is to make an effective workflow. Determining your priorities before you begin your day and set time for it is a good start. Note also what work you will squeeze in for the extra time.
We suggest you create the workflow before you sleep. So, you will have a smooth day ahead. Focus on the most challenging task first. During this time, your energy is still up. Make sure to include breaks and time to relax on your schedule.
By establishing an effective workflow, you can concentrate on your tasks and ignore the disruptions around you.
Setup Your Working Area
If you are working at home, you tend to position in an area where you feel comfortable. This is not a good practice and could affect your productivity. Setting up space in your house to do your office work can help you become more efficient. Working in the same area every day will condition your mind. It is the place to work and not to relax.
Most of the first-time work-from-home tend to work in a place that will make them feel comfortable, like on the couch, bed, or easy-chair. They are not aware working on these areas could affect their productivity. The best thing you can do is to set up a working site.
You will become more efficient if you work on a consistent room or table. It will condition your brain; it is for work and not for relaxation. When you are at your working desk, you will feel more alert and work confidently. Support your working area with a comfortable chair, spacious desk, tools you need, and reliable Wi-fi.
Get Rid of Distractions
According to research, remote employees waste 27 minutes on distractions each day. Also, around 8% of work-from-home workers are having a hard time focusing on their tasks. Phone calls, text messages, social media, annoying neighbors are distractions you need to get rid of.
These disturbances are sometimes unavoidable, but it is best to silence your phone during working hours. Also, it would be best to work on an area cleared of any temptations like TV. Most of all, discipline yourself if you need to work, focus only on working, and not spend your time thinking about other things.
Install and Subscribe on Helpful Websites/Software
Remote working has been made easy because of the technology. Monitoring time can be done effectively by downloading helpful software like the GitHub time tracking app. If you are working on a sales team and need regular meetings, you can look for a reliable app.
You also need a reliable app that can handle the team's data using an excel spreadsheet or other platforms. Make sure you will not miss any deadline using the best but affordable managing system. Managing a sales team is easy with the help of the right software.
Put a Barrier Between Work and Personal Time
Not because you can work at your pace, you will work whenever you want and stop attending household chores. It is a must that you separate your work time from personal time. If you work up to the last hour of the day, you will burn yourself out. Make sure you set time for work and time for your personal life. This will help reduce stress and overwhelming yourself. If you are having a hard time planning your day, you can search for a reliable planner to help you with it.
Maintain Daily Working Hours
Working on an extended time every day is an unhealthy practice. It is okay to be a workaholic, but you should do this within the working hours. Please do not overdo it as it is not healthy. You need to have a work-life balance.
Create a routine of your daily work and time. Prepare it in a way that you can follow religiously. If your working hours in the office are 8 hours, then apply it while working at home. Set the most convenient time for you to work. Sometimes you may need to extend your working hours if there are piles of work to finish. You can ask your team to help you out if they are free or communicate with your manager and ask his permission to work overtime.
Make sure not to do this every day as it is not good. Working on an extended time daily can stress you out, both mentally and physically. It is a must. You have to follow an organized timetable for work. If not, your social and personal life will be affected.
Eat and Sleep Right
Eating healthy foods and sleeping 6 to 8 hours a day can give you the energy you need to become productive. It is hard to work if your stomach is asking for food and if you are sleepy. You need to be energized all day long to function better. If you feel you need a nap and have a tired mind, do it during your break. So to keep you energized all day, you need to eat the right food. And to rejuvenate your mind and body, make sure you have enough sleep.
Final Thoughts
Several studies and surveys show work-from-home is more productive than working in the office. It is also more rewarding as you tend to be with your loved ones more. Because of the pandemic, more people prefer to work remotely, and companies are adopting it well.
It is vital that you equipped yourself and your team with the right tools, software, and financial support to become productive and healthy. 
Author's Bio:
Lori Wade is a journalist from Louisville. She is a content writer who has experience in small editions, Lori is now engaged in news and conceptual articles on the topic of business. If you are interested in an entrepreneur or lifestyle, you can find her on Twitter & LinkedIn. She has good experience and knowledge in the field.