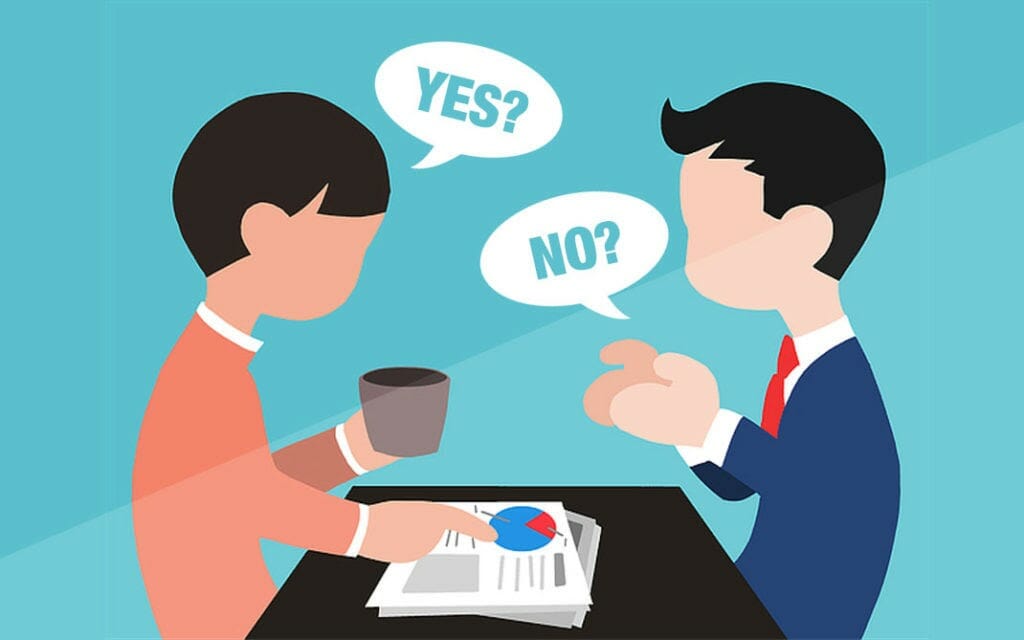 Stop the Meeting Madness- How to Manage Meetings Effectively?
If you had to identify, in one word, the reason why the human race has not achieved, and never will achieve, its full potential, that word would be "meetings".
– Dave Barry, American Writer and Humorist

Many of you would find it an extreme statement, but agree or not- Barry has a point!
Before diving into this world of words, here are few facts to justify the statement-
From a quick campfire chat to discussing product updates, meetings come in different varieties.
Quick or Lengthy, most of the employees consider these gatherings as a huge time-wastage.
From viewing them as a hurdle to a recurring ritual, meetings are not very acceptable in this
"Laser-focused" working culture.
So, what is a productive meeting?
Gatherings that are well organized have better-informed participants, driven by a clear vision, and the right tools at aid are called productive meetings.
But, it's not that easy to accomplish a purposeful effective meeting!

For companies suffering from meeting madness, here is a list of detailed pointers for managing meetings effectively.
Go on, Keep Reading!
How to Manage Meetings Effectively?
Check out the top 7 pointers for managing meetings-
Does the Meeting have an agenda?
The key to a productive meeting is an agenda. It is a path for the resolution of a problem. The most important thing people forget while conducting meetings is that these conversations must be crafted by keeping desired outcomes in mind. Stick to a time-limit, and don't forget to check the frequency of calls. Communicate the goals to all the participants. When people know the plan, it can help in developing a refined strategic agenda. 
Make sure that the objectives are easy to grasp, specific, and well comprehend. For instance, "In today's call, I would like to achieve A, B, and C topics within a 90-minutes timeframe."
Buy-in Some Ground Rules
It is highly unfeasible to run productive meetings without establishing ground rules. These rules support communication that can help in making informed decisions timely.
These rules are preventive, i.e., they can recognize potential roadblocks and help determine the measures for the same.
No Delay in Meetings 
5-10 min delay in meetings may not look like a big deal, but in the long run, this is something to be taken care of. Add all those lost minutes, and you will realize the total time and money that went unchecked. If you're observing regular tardiness in the meetings, then tackle this problem.
Ask your colleagues to be ready 5 minutes before the call or meeting.
Timebox Meeting Agenda
According to Parkinson's Law, any activity will swell to fill the time allocated for it; this holds with meetings as well. If a touch base can be done in 15 mins, then why not allocate 15 minutes only. Don't overstretch the sessions to the default time of 30-60 mins.
Also, there is nothing worse than holding a meeting and not traversing through all the relevant topics. Allocate time to related issues to ensure productive meetings.
No Devices Permitted
Laptops, phones are usually distractions. Scrolling through their social media timeline or checking out mails will send a wrong impression about the individual's interest in meeting. Overall, the meetings would be more efficient if the "no-tech devices rule" is implemented.

Buy in these ground rules and take the opinions of the participants before finalizing them. Keep all these rules on a ground server so that nobody gets to overlook them. 
Are the Meetings consuming longer than they should?
Longer meetings tend to inspire boredom. Participants usually lose their focus after an hour. Hence, shorten these meetings to encourage productivity. Don't conduct meetings that require the work update. Focus on meetings with more precise goals and convey the desired outcomes. 
Don't forget to document your Meetings!
Meetings are the microcosmic element of a company's culture. Need real awareness of the meeting-centric culture? Do you see numerous executives whose majority of the time goes into meetings? What exactly this energy, money, and time produce?
Understand the breadth and depth of meetings by identifying the issues. Start by documenting the time spent in these meetings versus other tasks, and find out the time and costs spent on these meetings.
Once you've figured out the issues, craft new strategies, and implement them right away.
Are there too many cooks on the table?
While meetings are considered a vital element, regularly finding the alternatives of these calls and gatherings is the right approach.
As per studies, meetings are most productive when they include only five people. Additionally, any meeting which consists of more than 20 people is useless. Identify the individuals critical to the meeting, while the other members should be permitted to work without getting interrupted. Find out in advance who should attend the meeting and who can be provided with keynotes.
Give an option to "Opt-Out"
As per surveys, most of the employees spend only three days work per week. Unnecessary meetings are nothing but a time waste, hence if an employee wishes to opt-out, then let them. Place trust in your team; give them the freedom to decide which meetings they want to attend, and which ones they don't want. When you schedule a meeting and want the whole team to attend, please give them a heads up that the scheduled meet isn't discretionary. 
Is your company becoming a Meeting Addict?
Mark Levy, Global Head of Employee Experience, Airbnb once said, "Meetings can serve a purpose, but they are overrated." Over the past few decades, both the frequency and length of the meetings have tremendously increased. As per research, a middle-level and upper-level manager spends around 35% and 50% of their time in meetings, respectively.
If meetings are consuming too much of your employees' time, then it's time to rethink!
Schedule weekly Meetings-Free Days
It's very frustrating to open a calendar and find your week jam-packed with calls and conferences. This is why many companies like AirBnB implement the "No Meetings Wednesdays" thing. Employ Meeting-free days in a month, maybe once a week. This will give them a break and imagine what brilliance your team can create an uninterrupted day of the week. 
Employ the Right Technology
Meetings need to have a clear plan and transforming your company culture from meetings-addicted to productivity meetings only, is by no means an easy task.
Are you anxious?
If so, then don't worry!
Technology has simplified everything- and there are fully-fledged tools for streamlining the whole process.
Orgzit, a robust and feature-rich solution can assist your organization in making the most out of the meetings and increasing productivity.

Also Read- Orgzit Features that Triple the Team Productivity
So, how does it work exactly?
Any meeting is conducted for a reason, and is majorly comprised of three phases-
Pre-Meeting
Meeting Agenda is the crux of the matter. It should be decided before the meeting takes place. Overall, the script needs to be fancy; only the key points have to be listed for the attendees to know. A productive meeting isn't possible without a plan comprising the mission and the expected outcome of the meeting. The software, Orgzit, helps in sharing the pre-reading material beforehand for the optimal usage of time. It also prevents the attendees from getting distracted from the agenda.
Meeting Duration
While conducting meetings, many-a-times scattered data proves to be a huge time-waster. Orgzit has a centralized repository that stores all the documents in a centralized place. Accessed by everyone in the group, the software facilitates secure collaboration and improves productivity.
Post-Meeting
Forgetting the key-points discussed in the meetings is not a very unusual thing, and eventually, it results in the follow-up calls. Multiple discussions for double-checking facts and missing information is not a very productive approach. This is where Meetings MoMs come into play.
All the information discussed, and related material is made available by the centralized cloud-based platform of Orgzit. Attendees can anytime access it without pestering their colleagues.

Meetings or No-Meetings- the results have to be productive, and for a productive outcome, you need to strike a balance of Yes, No, and Technology.

This article was also the result of research, asynchronous collaboration, and ZERO meetings 🙂
Nitin Verma
Co-Founder, Orgzit.com Helping businesses grow fast with customized software for collaboration and workflow automation.
Connect with me on LinkedIn