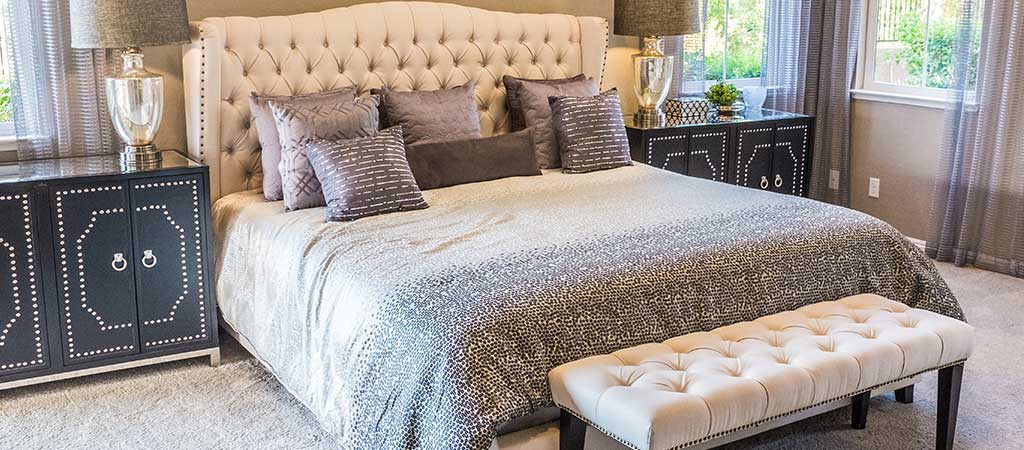 How Bichhonna, a Leading Mattress Brand, 30 Years in Making, Reimagined the Potential of Their Business with Orgzit
About Customer
Operational since last thirty years, Bichhonna Private Limited is one of the leading mattress manufacturer in North India. Bichhonna manufactures and sells a variety of mattress and pillow products ranges. Over the years, Bichhonna has perfected the art of being boldly innovative and inherently simplistic in providing luxurious mattresses to its customers.
Adopting innovative and advanced technologies has been a true game changer in Bichhonna's growth story. Embarking on their journey to growing Bichhonna into one of India's leading mattress companies, the two-generation promoters of Bichhonna – Mr. Pramod Lamoria and Mr. Ayush Lamoria have always taken bold steps to make their brand stand out from their competition and provide exceptional customer service.
What was stopping Bichhonna from becoming people's favorite mattress brand?
Reach. To effectively generate and deliver every mattress order, active collaboration and smart workflow management between dealers, vendors, internal team members from multiple departments was critical. A single lapse could easily break the chain and lead to unhappy customers.
Structured but manual processes: Based on first hand feedback from dealers and a number of customers, Ayush and Pramod realized that many of their order management processes were completely broken, which until recently they thought had worked well for everyone. Since the processes were heavily dependent on emails, calls, and WhatsApp, there was a need for multiple interactions for every order which exposed the process to multiple human errors and confusion, and ultimately resulted in loss of productivity and delay in serving customers.
Managing dealer expectations

: Bichhonna's business functioning made them heavily dependent on the alignment and performance of the dealer / franchise partners, it got extremely difficult to meet the varying expectations of each and every dealer. For example, dealers that joined the company's network in the beginning of Bicchonna's journey expected an edge over recently added partners. They expected better margins, faster service and higher performance incentives compared to the recently inducted dealers. Managing different expectations of dealers got complex because of the multiple product categories, regional price variations and promotions, and dealer specific discounts or commissions. Keeping track of all this manually became very difficult & cumbersome leading to productivity losses and compromises on business growth.

Not knowing who the customers are:

In today's hyper connected world of social networks and instant connectivity, as a mattresses manufacturer Ayush and Pramod felt that they were completely disconnected from their customers. Many of the end customers they spoke to revealed that only a fraction of them knew which brand mattress they were using or which were the top 3 brands in their region. This was a major problem for Bichhonna because despite having the excellent quality products, their marketing budgets for brand building were fairly small compared to large and well-funded competitors.
The problem got worse as the mattress manufacturer had no access to their customers data, except for the few (< 2 %) who were visiting the company's website to register for warranty coverage for their purchased products. This turned out to be a major barrier in Bichhonna's growth because typically mattress customers buy mattress products in multi-year cycles, say every 7 to 10 years so having brand recall was critical for the company so that their customers could help them provide referral business. For Bichhonna referral business from existing customers was not being measured and based on the most optimistic estimates it was extremely low!
Empowering Bichhonna's growth by efficiently managing & automating workflows
Bichhonna was introduced to Orgzit through a blog post on the best practices for workflow management and there has been no looking back since then. Orgzit powers a comprehensive software solution for the Bichhonna team to manage the following workflows:
1) Order processing: Sales teams and dealers are now able to capture leads, place and track orders through Orgzit's web and mobile app. This has reduced the manual intervention required for every order specifically in respect to information gathering and approvals for size measurements or dispatch confirmations.
Ayush Lamoria says, "With Orgzit's dealer management system we get real-time information about dealers orders, and send them our delivery status and confirmation on time."
2) Dealer specific pricing, discounts and incentives: Dealers are excellent brand ambassadors for any retail business and managing dealer relationships is critical to the success of every sale & customer.
To successfully grow a thriving dealer network, it is critical to streamline and automate workflows pertaining to region-wise pricing, product-wise incentive schemes, etc.
"Orgzit helps us in maintaining and enforcing win-win commercial partnerships with our dealers, this has helped both the company and our dealers close more business and generate higher profits.", says Pramod Lamoria
3) Connect with customers and higher brand recall: Bichhonna management, operations team and dealers are now collaborating on a single platform which was possible because of powerful features such as granular access controls and personalized dashboards. Being on a single system enables the entire team to address customer needs better, whether it is walking new customers through a digital product catalog, or sending automated warranty registration certificates via email or sending SMS updates on complaints.
Ayush smiles and says -"We finally have complete visibility of our customers that has significantly empowered our sales and service reps to engage more effectively with every customer. Our needle measuring referral business is finally moving. "
To learn more about Orgzit powered solutions for your manufacturing company, contact us for a free consultation call and a demo.
Nitin Verma
Co-Founder, Orgzit.com Helping businesses grow fast with customized software for collaboration and workflow automation.
Connect with me on LinkedIn