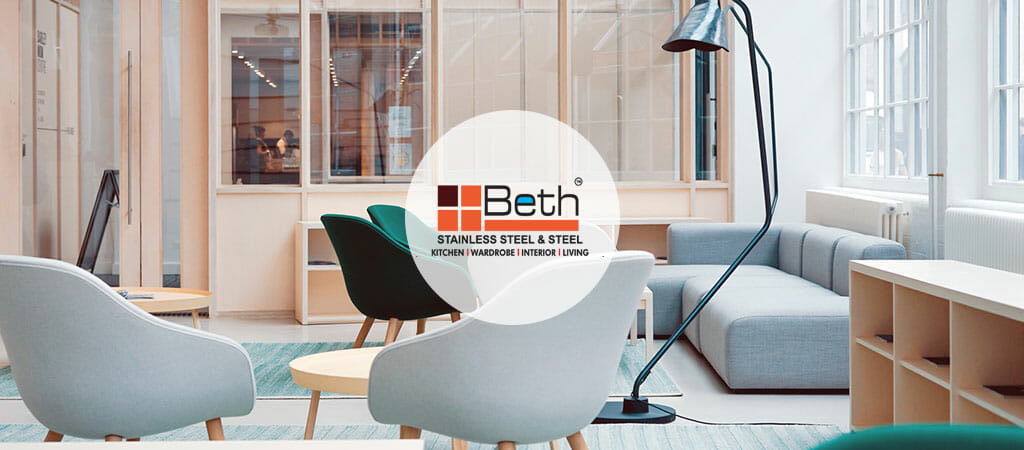 Beth Lifestyle: Accelerated Sales by 300% and Increased Operational Efficiency with Orgzit's Distribution Management Software
About Customer
Beth Lifestyle Private Limited is a modular home décor furniture brand in Steel and Stainless Steel. With a mission to create the most enduring alternative to the traditional home decor product, Beth Lifestyle's products are transforming the modern living by their unique and exquisite furniture and home decor products.
Flashback…
Beth Lifestyles has an interesting founder background story. With members from manufacturing, HR & other key industries, they started developing the idea around 2012. During the course of the first two years (2012 & 2013), they developed the product, did a trial marketing round, tested the idea with a few customers they acquired, and finally launched in full force in 2014. They collaborated with some renowned technology partners like Amada, 3M, Interpol who helped them make the product stronger.
When dealer network management worked on guess-mode…
With good customer beta feedback, Beth began selling the products. During the year 2014, they took almost a year to onboard another customer. By the time they had in total 10 dealerships, they realized that all business units were working in silos, and their visibility into dealer processes started waning. That is when, they anticipated the need for a software solution to grow their business.
Getting dealer network organized:

Beth's prime challenge was to get their dealer network organized and align their process with the industry's best and proven practices of sales approach.
Monitoring the dealer performance:

There was no clarity or complete transparency down to a transactional level, example, performance measurement against benchmark levels, or monitor target achievements. There was no way to address underperformance right then and there.
Keeping track of billing:

Manual, time-consuming and error-prone reporting and commission calculations made billing process cumbersome.
Cut to present : Here's how Orgzit transformed and simplified the work life of people at Beth
"We tried SAP CRM, that didn't work out for us. We also evaluated Microsoft Dynamics 365, and there were few people who got in touch with us, but we were not fully satisfied with any of the other options until we got in touch with Orgzit, who were very prompt and instantly connected with our business problems" says George Thomas, CEO, Beth Lifestyle.
With Orgzit, Beth were able to automate their processes to a large extent and implement it just the way they wanted. With Orgzit's, they have streamlined their sales processes and have successfully crossed the mark of 30+ dealerships.
"Since Orgzit happened to us, we have been continuously adding new ways to delight our customers," adds George. Ways where Orgzit CRM has immensely contributed to improving their abilities to serve their customers include but are not limited to:
Continuous updates on order progress

: Auto-updates shared via e-mail and SMS with both customers and dealers has significantly reduced the anxiety of timely deliveries for both, their production team and the customers.

Standardization of installation processes across dealers:

This became possible due to seamless information sharing between dealer staff and our internal production & design teams.

Warranty registration and improved after sales services:

Auto linking of customer complaints to orders helped in quickly identifying the root cause of the problems and enables our staff to provide faster resolution to our customers' post installation issues.
Orgzit has been able to improve the speed in the area of sales order management, particularly which sales order to fast track to production, and handle all conversations in one place – ultimately making the information more organized.
Nitin Verma
Co-Founder, Orgzit.com Helping businesses grow fast with customized software for collaboration and workflow automation.
Connect with me on LinkedIn