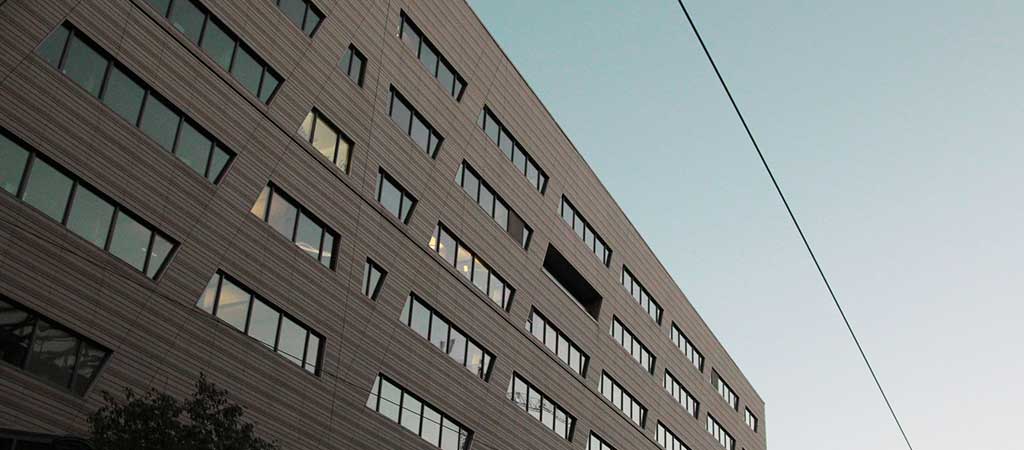 With Orgzit, Satkartar Glass Solutions Finds a Better Way to Work Together, Gets More Done Faster
About customer
The Satkartar Glass Solutions (SGS) founded in the year 1963 has been providing innovative glass solutions for residential and commercial sectors. The company was founded with a vision to provide innovative glass and aluminium concepts to their customers in New Delhi NCR.
Satkartar distinguishes themselves from their counterparts in the industry in terms of their innovation-driven, quality product and services. Through their grueling efforts in R&D, they are known to have developed unique techniques that have sparked modernization in the field of construction & interior designing business in India.
Manual processes eclipsed the growth process for Satkartar
Whether it's coming up with latest glass designs for a luxury property lavishly spread across hundreds of acres of land or minimalistic glass patterns for a treehouse adorned with dripping fairy lights, Satkartar Glass Solutions' primary aim is to offer exemplary glass products and installation services. This can only be achieved with teams working closely, sharing ideas, expertise, and communicating without losing any crucial piece of information.
SGS has a working team of close to 40 people serving a host of 500+ customers. The team comprises of business development agents, marketing professionals, field agents, researchers, and more. The team works together to develop new ways to use glass, to pitch and make available new products to prospective and existing customers respectively.
"The glass solutions market is already saturated in developed and developing areas. Competition is everywhere. Contractors, builders, and architects have a surplus of glass supplier partners to choose from, so it comes down to being best and proactive in the business. In order to steer clear the competition, we need to distinguish ourselves through high quality and innovative products, aggressive pricing, superior after-sales service and most importantly proactively following up with them," says Amrik Singh, Director, Satkartar Group.
Dependency on spreadsheets only worsened the problem: To run their everyday operations, the SGS team heavily relied on emails and spreadsheets. "We looked up to spreadsheet for almost everything from sharing project schedules, tracking new products, managing product inventories, to following up with leads on a regular basis," adds Amrik.
In their line of business, things change all the time and emailing about employees' work schedules, tasks they are working on, project timelines, or product brochures and their availability needed robust tracking. Depending upon manual processes risked employees having inaccurate information.
Related read: Spreadsheet Alternative | Top reasons why Orgzit works better than Spreadsheets
Tedious collaboration process: Lack of transparency in their business operations was costing SGS their business. Leads were getting lost. Team had no idea who was working on what. Greatest impact was borne by after-sales department. The operations went haywire as the team started losing its alignment to the business vision and mission.
Market predominantly selling vanilla software: "Anxious, we checked out almost every possible solution to streamline our business processes. We got in touch with Salesforce, Zoho, but found out there were only vanilla solutions present in the market. There was no way I could find a customized solution that could address my business specific challenges – of course within the budget and timeline I had in my mind," says Amrik.
Buddying up with Orgzit brought out the silver lining
As a growth partner to SGS, Orgzit's tech team sat down with Amrik and his core team to understand their business challenges. "As a recommendation, team Orgzit presented just the right set of features and tools we have been looking for. We do not spend much time before the screens, hence we needed a solution that had a small learning curve and was easy to customize – Orgzit turned out to be the missing piece of the puzzle. That's exactly what we had been looking for," adds Singh.
Since switching to Orgzit, SGS has saved considerable amount of money they earlier spent on IT maintenance (Orgzit does not require any IT setup) and administrative tasks through using features such as real time collaboration, centralized place for file sharing, and task assigning. For senior management, reports and dashboards have also worked wonders, saving roughly 40 hours of the senior management's time a week (that went over understanding each team members' performance and contribution towards the business growth) – that's roughly over 2080 hours a year.
Improved customer service: Satkartar Glass Solutions have now been using Orgzit for almost six months. Business development team at SGS has fully embraced the opportunity to effortlessly share knowledge, sales collaterals, work together on business opportunities, and do much more. With reporting and analytics, SGS gets a 360 degree view of lead flow, pending tasks, accomplished tasks, etc. which has ultimately resulted in improved customer service and reduced response time.
Transparency at its best: It's not just about official documents and tasks tracking. SGS has achieved an exceptional work management platform that is helping them become a more personal (with real-time communication through 'Discussions'), sociable organization, which is important for a healthy working culture. Orgzit gives SGS team the power to have their entire day on their fingertips. With Orgzit's android app, the team now knows what exactly to focus on, even when they are on the move.
Works like building blocks: Orgzit is customizable and easy to use. "With Orgzit, we have created our own work management app. We know Orgzit inside out and can configure the way that works best for us. Employees at all levels are embracing Orgzit to connect and get work done," says Amrik.
Afterword
Orgzit has successfully made SGS a better connected workplace where people love to come to work and deliver a distinguished service to customers.
Just like Satkartar Glass Solutions, do you too want to give your business the Orgzit power? Contact us and book a demo.
Nitin Verma
Co-Founder, Orgzit.com Helping businesses grow fast with customized software for collaboration and workflow automation.
Connect with me on LinkedIn