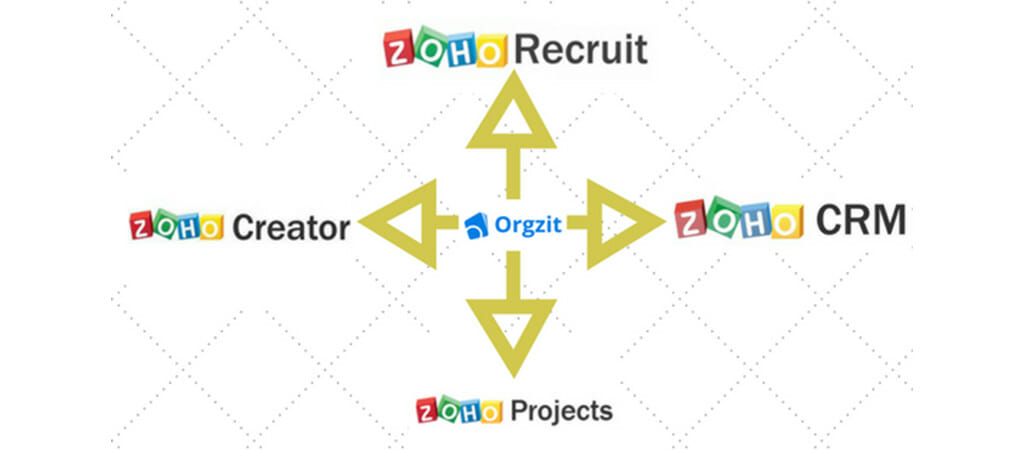 Orgzit – The Best Zoho Alternative
" The best software is the ones which not only provide a viable solution to your pain point but encourage you to do more and achieve more." This blog aims at defining at how Orgzit and Zoho have come up with solutions to give action to the words above. Also, why Orgzit stands out to be the best Zoho alternative. But before that let's take a small dive into what gave what led to the need for these solutions.
Let's take a look at today's standard SMB – small team, global aspirations, multiple business functions, and a plethora of software to choose from. Essentially, all these software help SMBs streamline their business in three different departments – business development, project management, and operations. They provide a feature-packed 360o solution. A few examples are –
Salesforce: It calls itself the world's #1 CRM to sell, market & service.
Wrike: It calls itself the cloud-based collaboration and project management software that scales across teams in any business.
Bitrix 24: It calls itself the united platform for your entire business.
All of the above solutions became exceedingly useful in streamlining the business processes of an organization. But as the company size grew, it became apparent that these solution tools take more and more time to implement owing to the complex structure of the configurations. And SMBs started realizing that using all these tools together was getting increasingly difficult to manage distributed teams, organize the scattered data collected from multiple sources, share it easily, and leverage that data to make more informed decisions. The problem? They were getting features packed complicated solutions they never asked for. Not to include the beast of all problems – the cost for using all software together was skyrocketing.
Why Is Orgzit The Best Zoho Alternative?
Zoho came forward as business productivity and collaboration app provider with multiple applications for CRM, Project Management, Accounting etc. It tried to present itself as a platform that has all the solutions to solve each one of your pain points. In the process, its pricing structure grew complex and its usability for small businesses started becoming redundant.
Orgzit is a tool that achieves ultra-data organization, easy collaboration with external & internal partners, and powerful analytics on a single platform. It's simple yet scalable architecture aims at aligning with your business processes by allowing an easy-to-use and easily navigable structure that doesn't require going through multiple training modules.
Let's take a deeper dive and understand how –
High Customizability With Ease of Use
Unlike Zoho, Orgzit is highly customizable to a particular business process. Let's see what does a small business need –
Simple software that provides most of the functionality they require.
Minimal learning curve so that their team doesn't spend all the time in learning software which might (or not) exhaust its use-case validity once they expand
Short deployment time so that they don't have to wait a long time before they start using it
Orgzit basically fits all three points above. Let's see how –
CRM Customizations
CRM customization can be a lengthy and time-consuming process. It helps companies align the CRM system with own processes and extend the functionality. With Zoho, the process stays exactly like we said – time-consuming.
Here is a look at Zoho custom dashboard –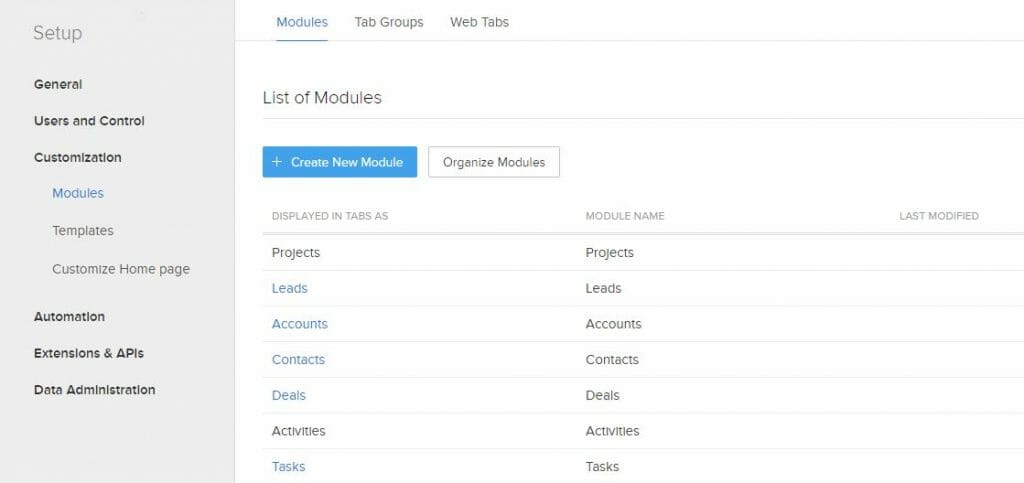 Steps you need to perform to make new customization – add a sales stage in your CRM?
Go to Settings à Setupà CustomizationsàModules
Then select a module name and click on stage-probability map
Then you will need to enter the new name and then save.
Now consider a new user who has limited knowledge of ZOHO CRM. He might need to consult a Zoho expert if you want to start using your CRM to the full extent. Whereas in Orgzit, this job is pretty simple and less complicated –
Go to Manage app –> Fields –> Add stage–> Save
Give a name to your stage and you are good to go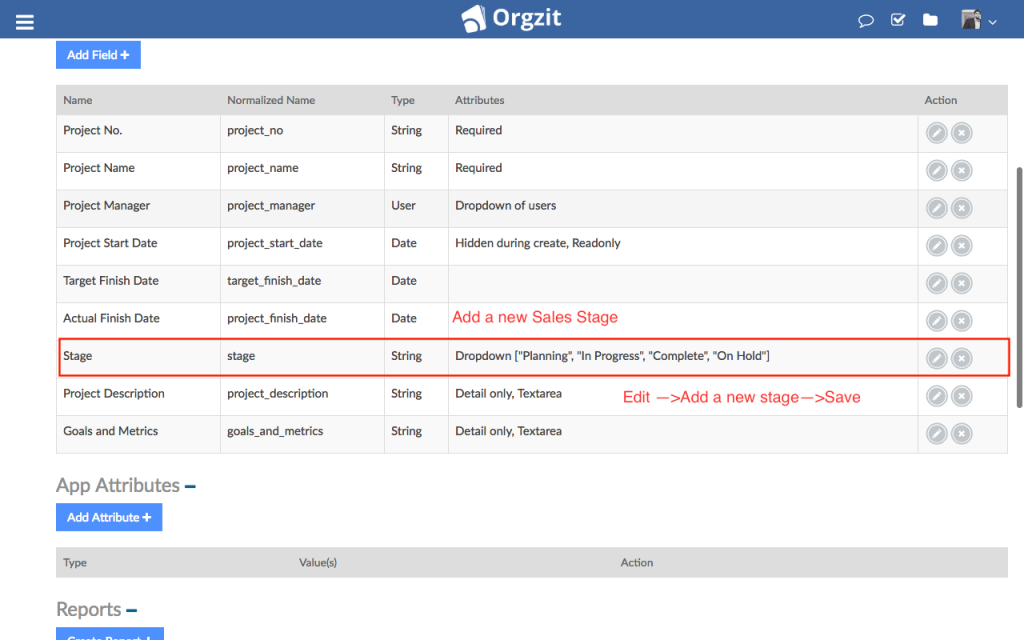 See the difference? That's just one. There are many other functions in Orgzit that are easy and ready to use.
Related – 'Orgzit as a CRM'
Third Party Collaboration in Project Management
Active and real-time collaboration with all collaborators – team members and clients, is a major part of any project management app. If multiple people need to collaborate on a single platform, it means that data security comes into the picture. And it will eventually lead to defining certain access controls.
In the case of Zoho, you will have to jump through multiple hoops trying to add a new collaborator to a project.
Whereas, Orgzit's access control structure is pretty awesome. You can define access in three levels – administrator, edit, view. This way you can add 3rd party collaborators to the project without worrying complicated access control configurations or about unauthorized data access.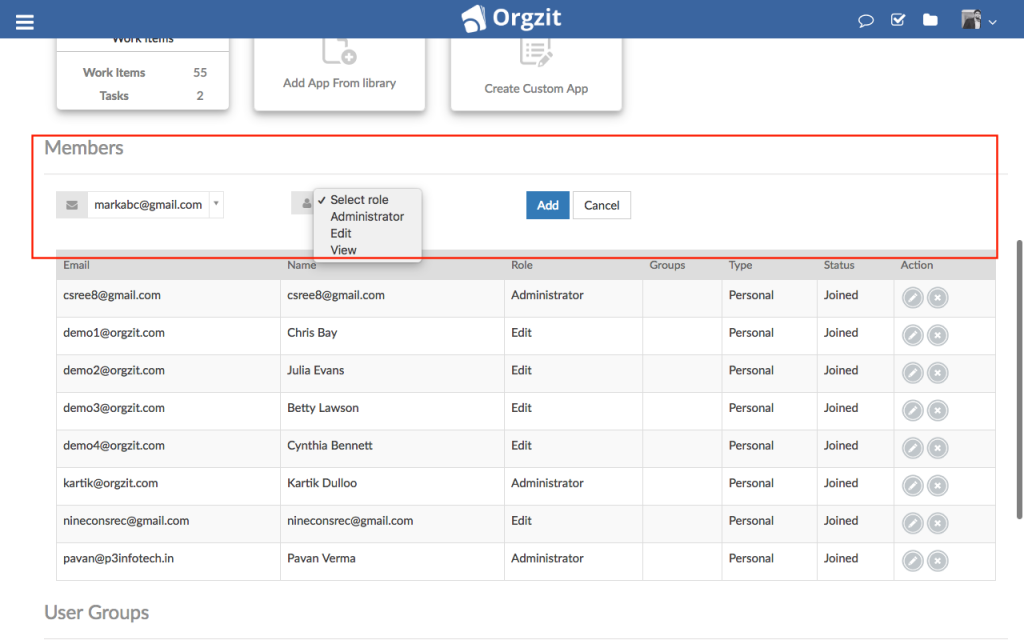 Related – Orgzit for project management
One Mobile Application
There is a thumb rule when it comes to easy and fast communication – mobile. But don't we all know that already? But would you rather prefer opening 6 different applications to manage all your sales-related activities, project statuses, and other operations activities or just one?
Zoho is the former, Orgzit is the latter!
If your whole organization is working from Zoho, you'll need to browse over to a new application (open a new tab) every time you need to access data from anyone. The same stands for Zoho's mobile applications. Just imagine the amount of switching you need to do between various applications during a single day.
Let's take an example –
You need to check the performance of all the sales rep in the previous month. You will need to open the Zoho CRM application and then go to the desired project and check the status. If you want to check the new candidates that are up for hire, go will need to open Zoho Recruit and check the candidate database. You waste 10 minutes doing that. In the corporate world where time equals money, you'll end up wasting a lot more time trying to figure out what goes where. You'll end up wasting time as well as money for that matter.
In Orgzit, you can access the sales rep status, candidate database, and any other metric right from one application – one app – one window. Not only does it save you time but also puts all your conversations with team members in one place along with the files exchanged with them so that you have the liberty to create reports as you see fit based on the data collected from multiple departments.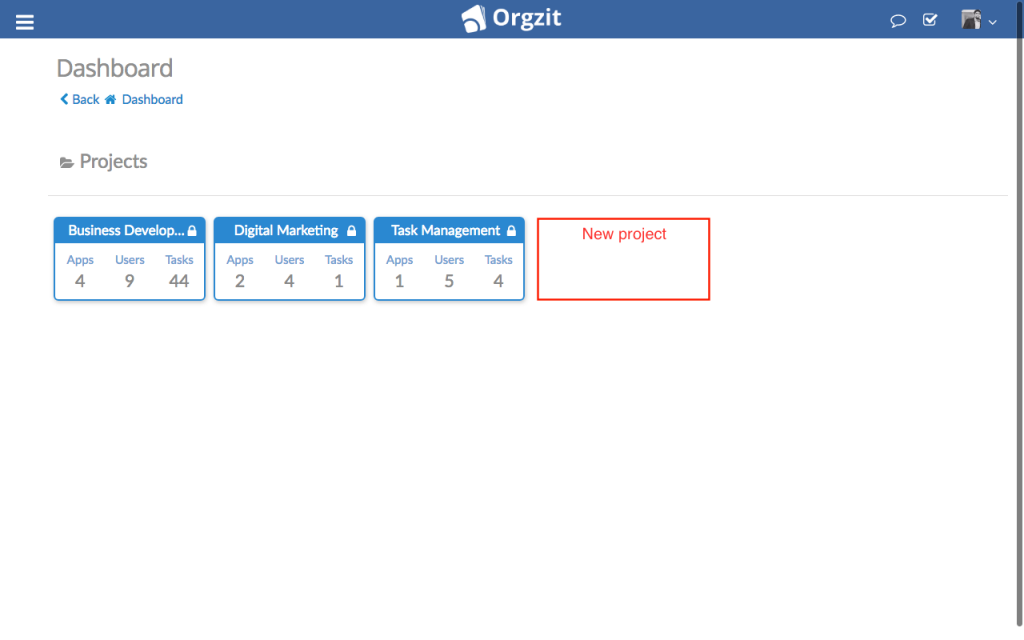 In a nutshell, small businesses just need business apps to track the progress of deals in a sales pipeline, manage tasks in a project, schedule activities and collaborate with the stakeholders.
Orgzit offers all these basic tools in one single window with the promise –
'Your team will actually use Orgzit'
At Orgzit, we are focused on providing solutions for mission-critical business functions. No clutter, no complexity, and no extra features to confuse or overwhelm you. We do a few things, but we do them very well.  If you need advanced features like sales automation, complex third-party integration (via APIs), Orgzit can offer that as well!
The holistic focus coupled with straightforward pricing and intuitive user experience ensures that the fundamentals of any business, i.e., business acquisition, business delivery
and
people management run like a well-oiled machine.
Finally Price, eh?
Orgzit has more economical pricing plans.
As usual, the question is not "Which is better?" but "Which is better for your needs and budget?"
If you're having trouble deciding, just give us a shout and we will set up your customized workflows in Orgzit, right away.