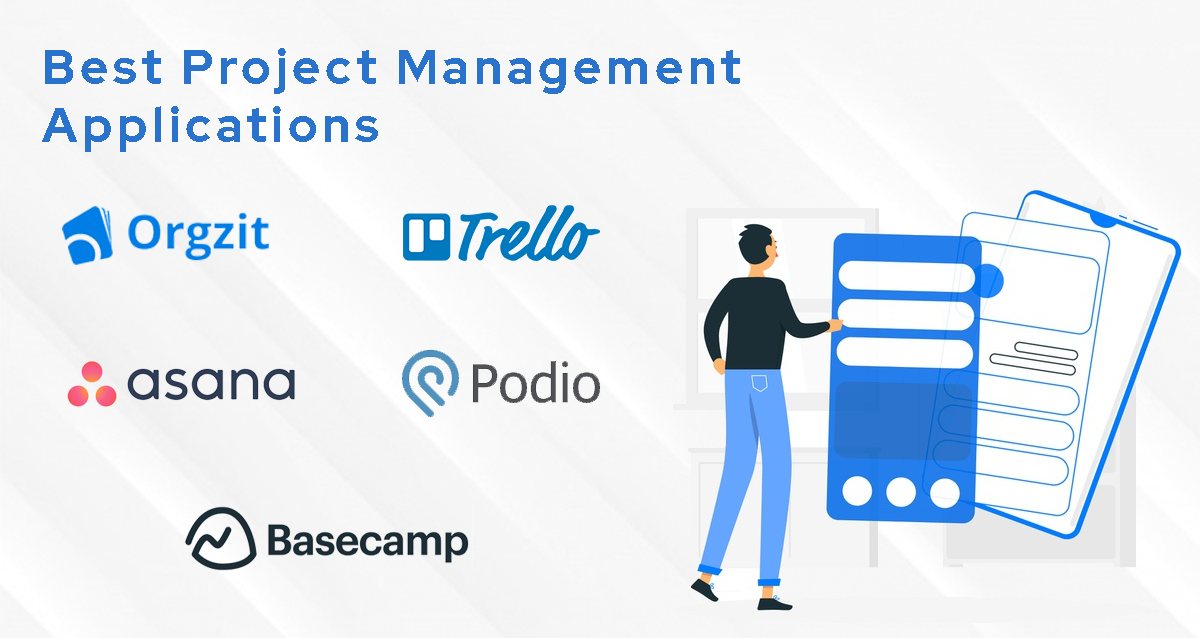 Best Project Management Applications
Project management applications in The productivity app market is saturated with tools that have stellar features, which can help amp up your workforce productivity. If you are among those ardent seekers of agile project management methodologies who want to implement it in your organization to combine stellar performance with improved productivity, you might want to know about the best project management applications in the market.
Let's dive deep into the list of some to-do apps, which are being used by leading businesses right now for project management purposes –
Trello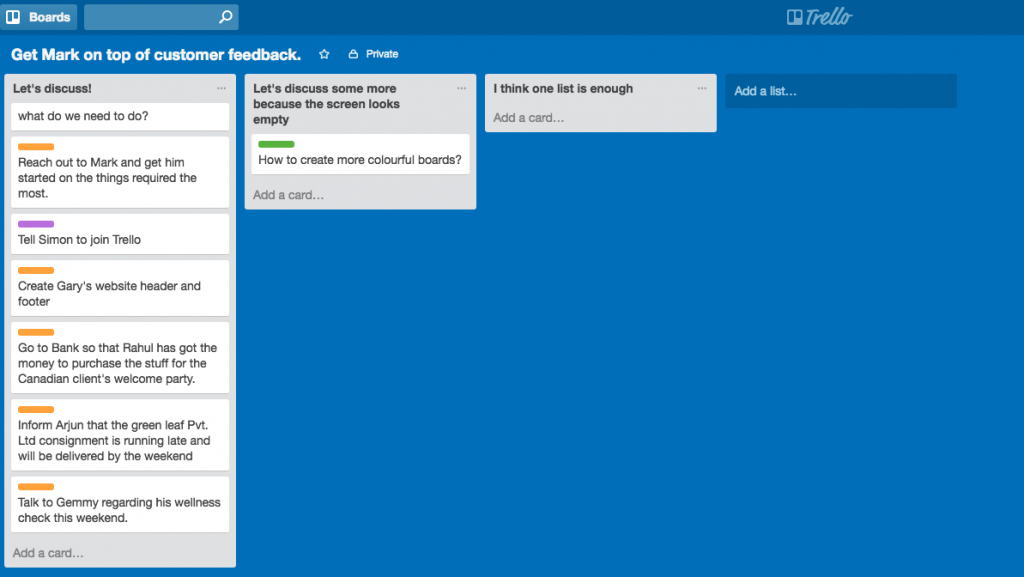 Trello is a well-known cross-platform project management solution. It works great for Web, Android, iOS. It is an application that can be used for task management, project management, and other tracking-specific tasks where a check-list is an essential part of the project being worked upon. Here is a list of things we think you might be interested in knowing about Trello –
Ease of use and intuitive
Cross-platform support
Cloud-based
Not security-focused
Maybe too consumer-oriented for some
Over the last few years, Trello has emerged as one of the most popular projects management applications. It lets you organize all of your work-based and personal tasks through a computer, tablet, or smartphone.
You're able to set up boards to organize everything you're working on in intuitive Kanban (drag & drop) boards, delegate tasks among colleagues, get customized workflows, add to-do lists within task cards, attach files and comment on the item.
Top Pro – Works great for quick tasks management
Top Con – Handling large projects with multiple tasks and boards can get difficult
Asana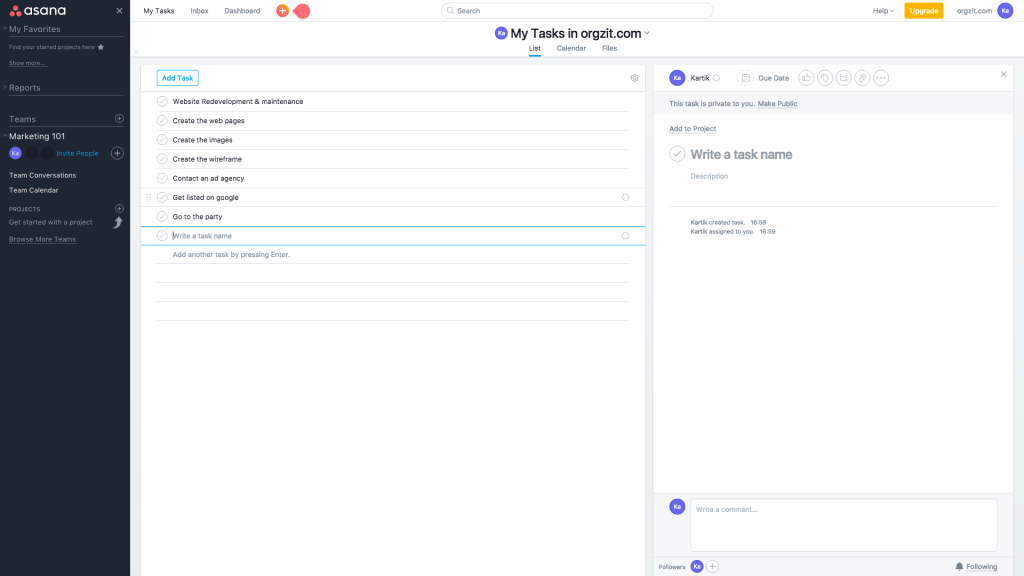 This is a project management application that lays more emphasis on teams and tracking. It is available for both iOS and Android and provides certain premium features that are usually used in everyday engineering. Here are a few features that will interest you in knowing about Asana –
Handy tracking functions
Cloud-based
No clear security features
Team-oriented product
It is another project management solution you may have heard of – even if you haven't used the service in the past. While it offers a ton of handy features to boost productivity, there's a bigger emphasis placed on tracking as Gantt charts come in handy.
Asana doesn't only let you create to-do lists and reminders so that you are aware of your deadlines at all times, it allows you to add due dates, instructions to tasks, colleagues, and comment on items. What's more? You can even share images from other apps directly to Asana. The extra emphasis laid on track gives it an edge over other tools of its kind (which aren't many).
Top Pro – Extra productivity boost with support hotkeys
Top Con – Maximum desired features are paid
Podio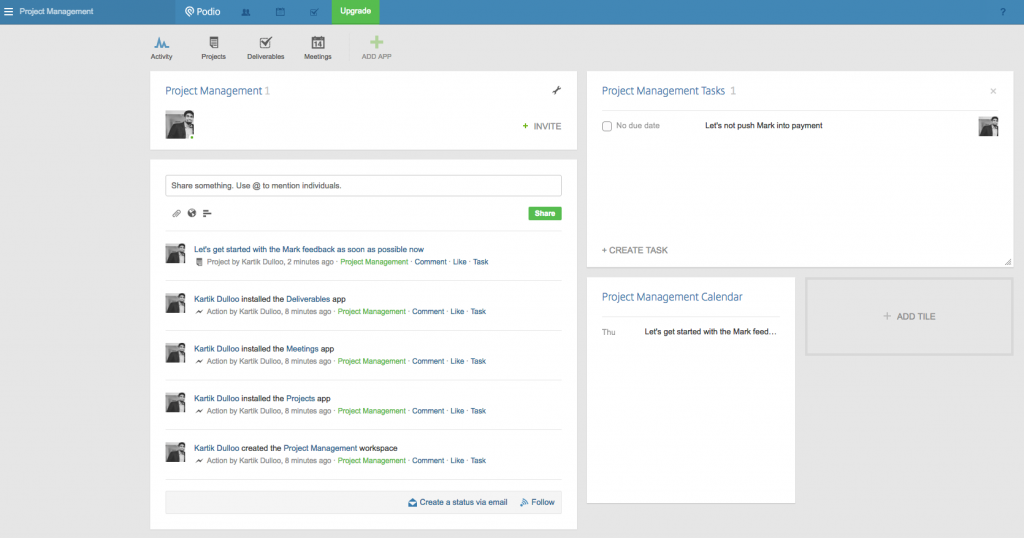 It is a flexible and highly customizable online hub for work and team communication. It is also available for both Android and iOS platforms. A few features that might catch your interest are –
Assign tasks, attach files and discuss details within the solution
Share large encrypted files
Automate the sales pipelines, project budget tracking
Get an overview of the company with visual dashboards
Automate your workflows
What's special about this tool: Podio's workflows feature enables you to add if-this-then-that logic to Podio apps. For example, instruct your app to create a task or comment, when an item is created or when a particular update is made to an item.
Top Pro – Works great for creating business-specific custom solutions
Top Con – Comes off complex for novice users
Orgzit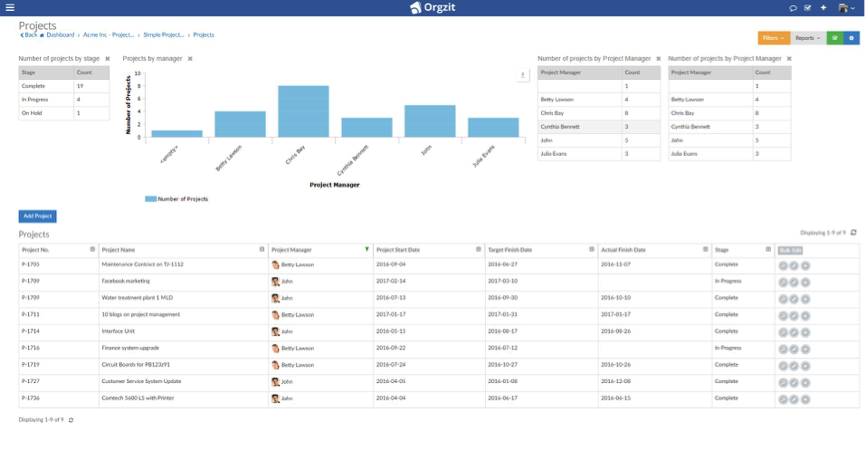 While other solutions offer use-case specific solutions, Orgzit brings in all the above use-cases into a single basket and tells people – 'come and build your own apps'. It is a great tool if you are a small and medium business looking to start up your own CRM. Some features that might interest you –
Low/No code solution
Create and assign tasks, collaborate with team members, track projects
Create workflows and customized reports
Collect feedback via webforms
And much more
Top Pro – Allows a one-in-all platform to do everything
Top Con – Might come off complex for beginners
Check Reviews – FinancesOnline, Software Advice, Capterra
Basecamp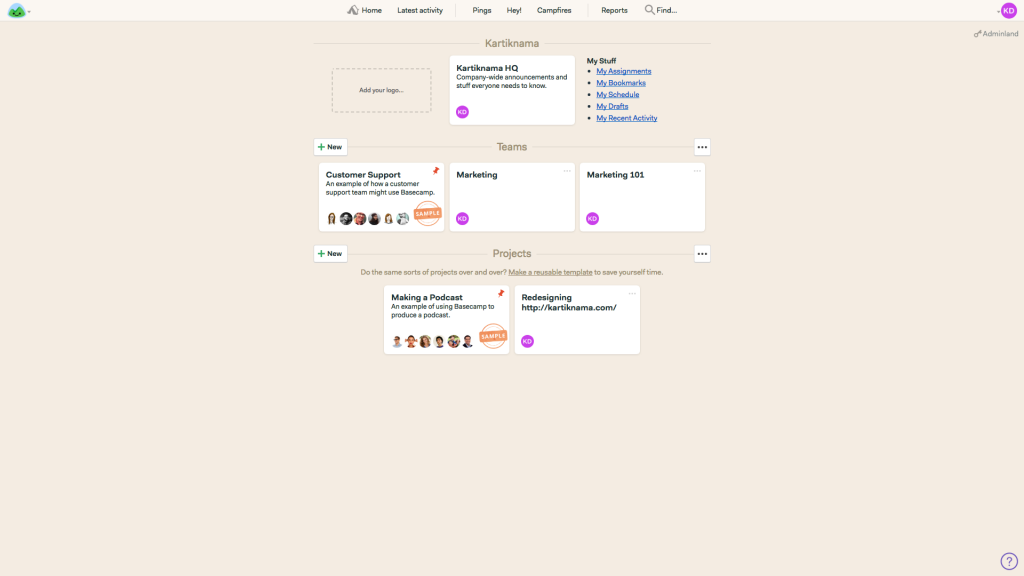 It is an effective tool for collaborating on projects. It also works great cross-platform and can integrate with your legacy systems. Some features you might like to know –
The ability to create group chats
A weighty veteran solution
Expensive
Doesn't quite cover every base
Basecamp prides itself on being one of America's top small companies. It has been around the block for more than ten years, which makes it a highly responsible tool for doing project management for growing startups and small & medium businesses around the world.
You will find a few functions, which deal with including the client in the conversation too but nothing concrete. For example, you can easily store and track client feedback. Moreover, when you want to collaborate with others, you can create group chats. While the app is free to download, business subscriptions can become a bit pricey.
Top Pro – Works great for several use cases
Top Con – Task management integrations can become an issue
Project management comes with a lot of features that might be useful for you and your team, but very few tools which can perform them all. So choose wisely and hope you are able to join the league of businesses who are using these top tools for project management.