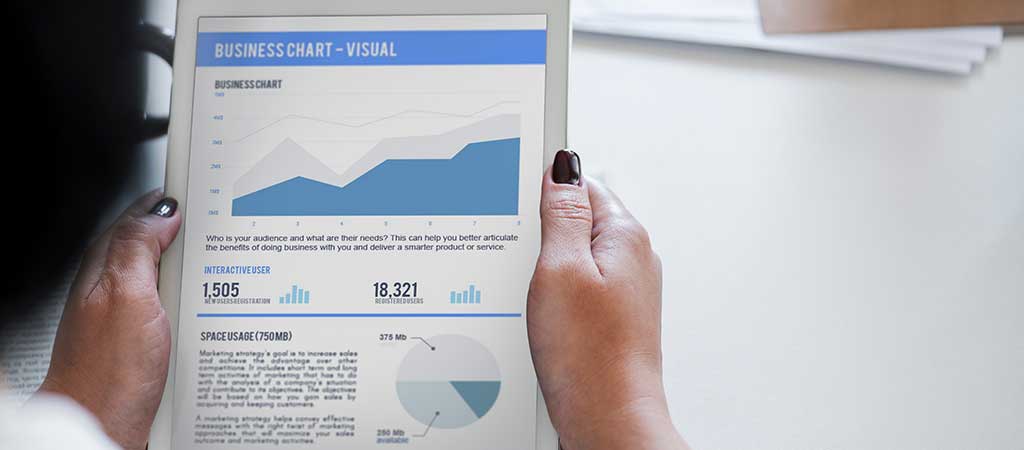 7 Benefits of Project Management Software
A whiteboard, a black marker, and an idea of a manager – that was the project management software earlier.
With the evolution in the workplace and technology, ways to manage a project also evolved. Businesses now want to do less and gain more; they want tools that are efficient and affordable and can streamline their workflow and get more out of doing less.
Benefits of Project Management Software
Now there are several project management software with numerous benefits.
The project management tool is one of the most helpful tools that make your company as competitive as possible and sets you apart from the rest of your competition.
What does project management software do? The project management software enables a team member to work on the most important and productive tasks. The core idea of using project management software is to help teams collaborate better.
In this article, we will look at some of the top benefits of project management software and discuss the optimistic side it can have on your business. So, unless you've got a whiteboard flooding with lots of notes, do read it!
1. Makes Collaboration Easy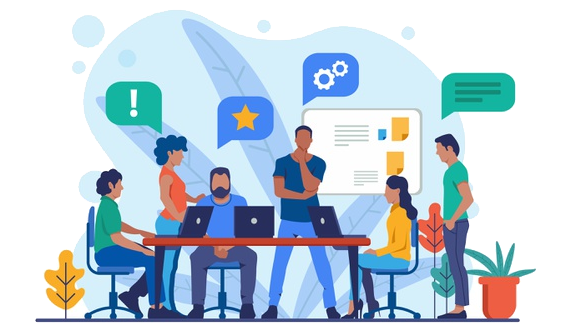 The team members are designated with the individual tasks that are part of a bigger project the whole team is trying to complete. It becomes difficult to track the status of the project and collaborate with other team members.
Amongst a lot of benefits of project management software, one of them is that it gives the team members and the project manager a method to collaborate on projects in real-time and with low-effort by discussing tasks, timelines, dependencies, outstanding work, etc.
With the help of project management software, you keep everyone together and assure that your team members know what to work on and have task lists with priorities front and center.
This way, you not only collaborate better with your team but also reduce re-work and a focus on continuous and fast-paced delivery of services.
2. Improves Project Planning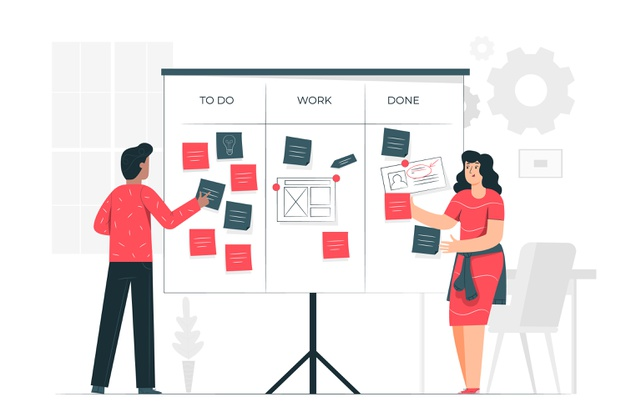 Organizations have learned one thing that is good project planning takes a lot of time but very important for the success of a project. Because project planning takes effort, may organizations tend to do a shabby job at this stage and this is where the downfall of a project often starts unless of course, you have a lucky streak going.
But do you think it really has to be this way?
No! Project management software makes the creation of project plans easy and quick. It helps the team break down the project into manageable tasks and milestones which can then be carried out as per the project plan utilizing the best knowledge and expertise available within the team.
Project management software gives you accurate predictions of when projects can be completed, capturing constraints like resources, cost, scope, and schedule.
The key benefit of project management software is that it helps teams automate tracking and managing project plans within timelines and budgets. Project management solutions help project managers establish a solid structure for their projects, providing tools to do almost everything like scheduling, reminding, following up, approving, etc. from a single screen right from the start to the end of any project.
3. Better Client Communication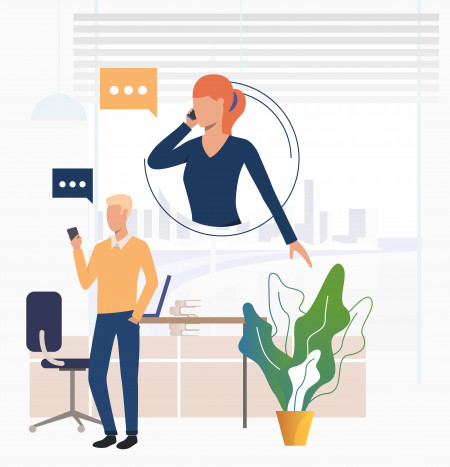 Keeping regular and transparent client communication during a project's life-cycle is critical for the success of the project.
With multi-disciplinary teams working remotely from different locations, there is always an additional layer of friction that creeps into projects which can significantly impact the outcome of any project. For example, we all have been in conference calls which get delayed and sometimes the conference rooms are not available. It is time-consuming and not that effective and we all have had that thought why is this meeting required in the first place.
With online cloud-based project management software, collaboration with clients is significantly streamlined through real-time communication, faster approvals, and transparent project tracking.
Clients can access project dashboards to easily see track project progress and give prompt approvals and decisions to avoid delays. They can even provide their feedback and make edits in the areas they want – all they require is a password and a username.
In the time of multiple projects, and tasks, a collaboration features of a project management system results in much more efficient use of yours and the client's time.
4. Maximum Resource Utilization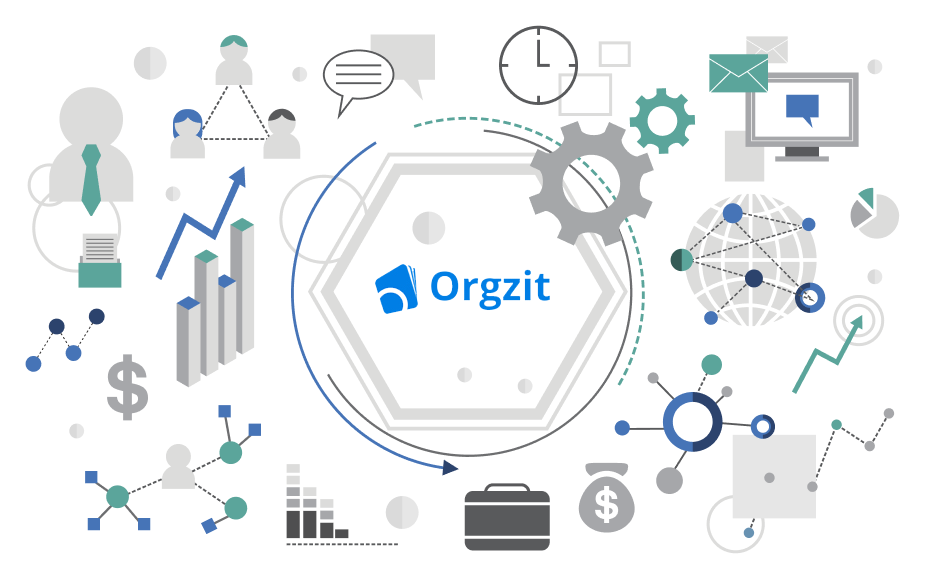 If resources are not managed properly or are utilized in an inefficient manner, it can create chaos in any project leading to budget overruns and delays.
Adopting the right project management processes along with a flexible project management tool for managing a project can help you utilize the right resources and the right ideology, that works well for your team. Maximizing and making proper utilization of resources ensures you make optimal profits on every project.
5. Risk Management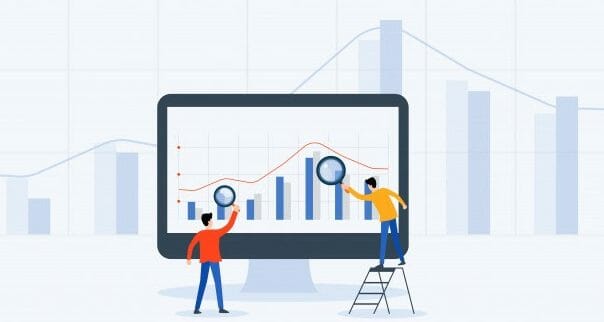 Homo sapiens forget a lot of things; one of them is marking out potential risks before we start working on a project.
A project management software, while not a replacement for a good project manager, is an aide that helps project teams plan and track projects risks better. Good project management software helps not only track the small tasks but also gives a bird's eye view of the project enabling the project team to identify potential roadblocks and risks.
The transparency and ability to look at both the macro and micro picture of the project, you and your team would be ready to face the risks in advance and with already thought of potential solutions.
6. Quality Control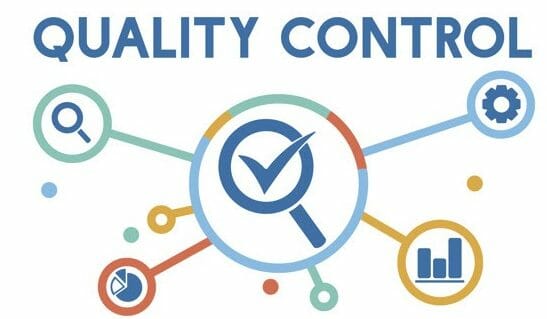 It is always way easier to start new projects, but difficult to successfully complete or close them!
Delivering project deliverables on a project is the main objective of a project. Without this neither the client would be happy with your services and nor would it be good for your company.
Quality control throughout the projects imposes significant pressure on the project manager and the team to ensure that their work is not only complete in all quantity aspects but also meets the high standards expected by your client.
A well-designed project management tool, helps you keep track of the quality for every key element of your project. Be it client communication, quality of documentation, and report or anything else on the project that is important to achieve the objectives of the project.
7. Budget Management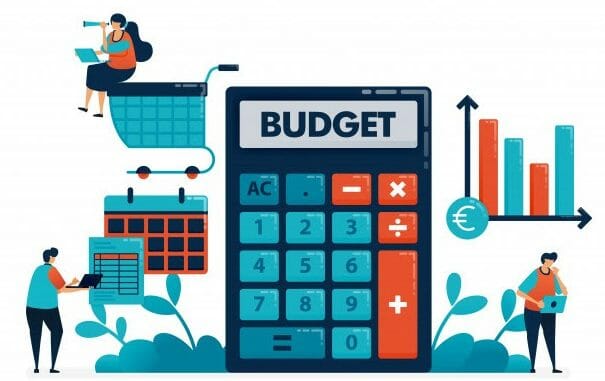 This is another benefit of project management software for managers who require to have a record of the cost of a project and ensure it doesn't go out of control.
Project management software enables the project team to track the time and material resources spent on the project.
Having a clear insight into what each team member is up to and what is the progress on the work they were assigned to do, can help in identifying where the money is going.
This can help managers allocate work and working hours responsibly and differently. The importance of being financially responsible can often get overlooked when the focus is firmly on the project itself, and this is one of the more subtle benefits of using a reliable project management tool.
Conclusion
Your organization and your teams become prone to getting exposed to messy and chaotic environments if you do not have project management software at the place.
Your team members might struggle with unclear objectives, poor quality of deliverables, projects crossing the budget, or deadlines.
In simpler terms, no or poor project management systems would mean more failure and less success.
So, choose wisely.
Try Orgzit's highly customizable and flexible project management software and enjoy all the benefits mentioned in the article.
Daksha Jain
The space between the lines...The pause between the speech. I seek reflection within the content. Won't leave you bewildered but surely you will find something to contemplate.