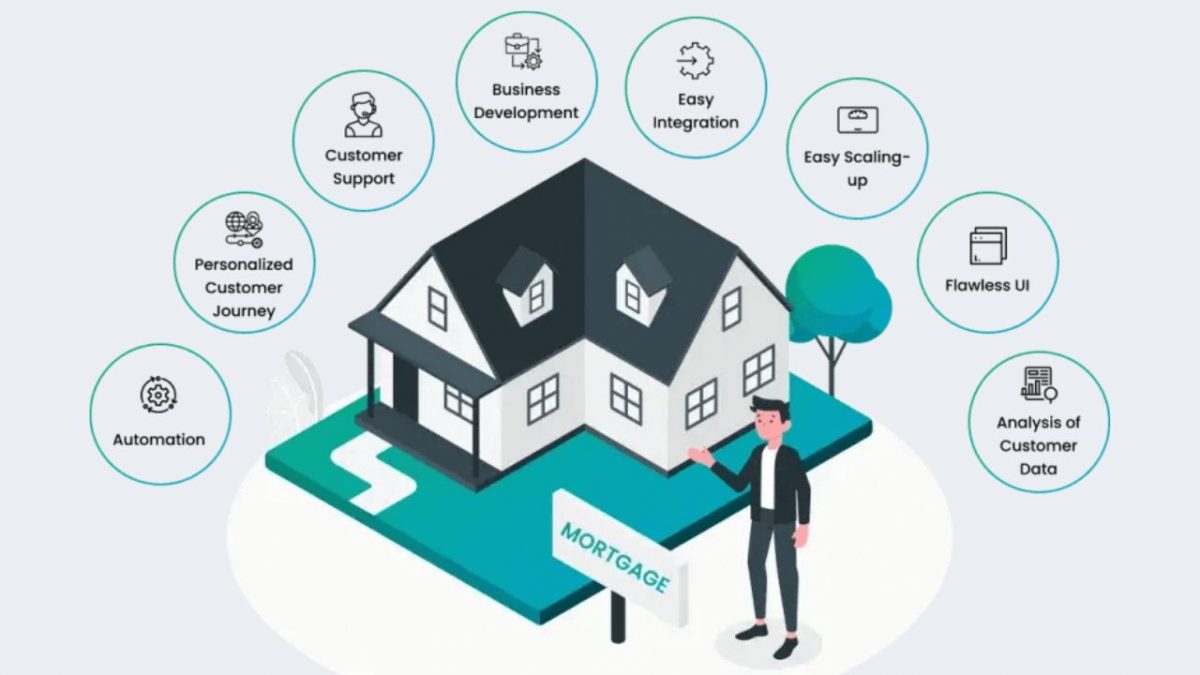 Mortgage CRM – Why Loan Officers Need a Specialized CRM Software
Mortgage CRM software is an essential tool for loan officers, allowing them to manage the mortgage process and make the big dreams of homeownership a reality. This specialized software helps you keep track of important deadlines, by automatically sending reminders so that nothing gets overlooked.
With everything under control, you can focus on delivering top-notch service to your clients. To make sure you don't get overwhelmed with complexity, Loan Officers can choose from a wide range of Mortgage CRM tools available to make their job easier. Investing in such software will help streamline your workflow, ensuring that you always have reliable data to help make informed decisions when it comes to helping people get their dream homes.
It can be the ultimate game-changer for any business striving for high levels of efficiency and profitability!
So, let's look at what is mortgage CRM Software and what are its benefits.
What Is a Mortgage CRM Software?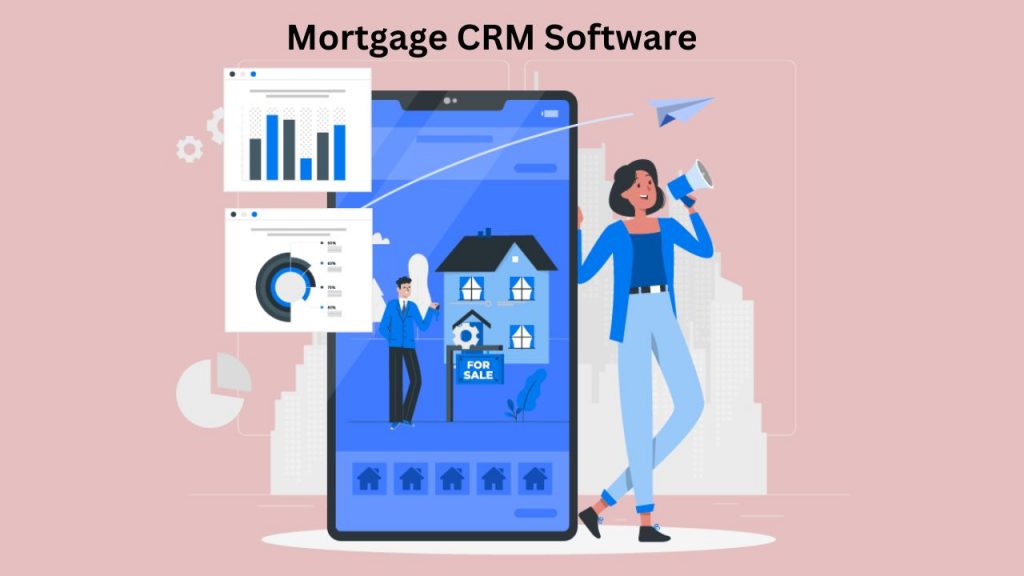 Mortgage CRM software is a powerful tool that can help mortgage professionals manage the industry's vast array of data with greater efficiency. This type of software helps mortgage professionals organize customer contact information, generate automated marketing campaigns, and create custom documents with ease.
Mortgage CRM software is completely customizable to fit the needs of any Mortgage Professional, allowing users to prioritize tasks, schedule appointments, share documents with clients, and even access critical market reports quickly and easily. All of this combined makes Mortgage CRM software an invaluable resource for Mortgage Professionals who are looking for ways to maximize efficiency and achieve their goals in the most effective and efficient ways possible.
Here Are The Benefits of Mortgage CRM Software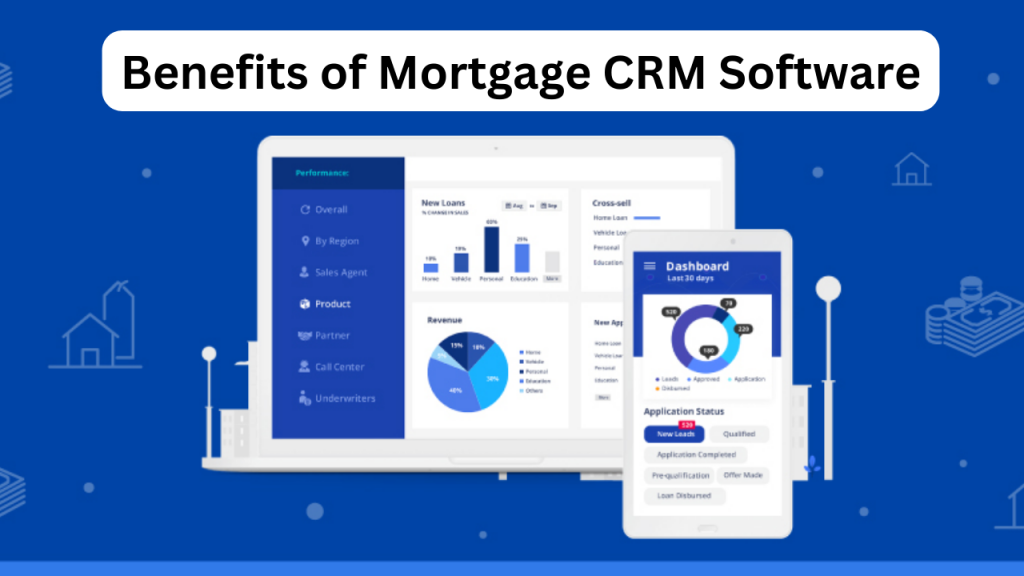 Mortgage CRM software offers lenders a way to streamline their customer relationship management processes. It can effectively manage their sales pipelines, automate marketing tasks, align operations, track performance metrics and generate leads, among other crucial activities.
Mortgage CRM software also supports the automation of all customer interactions for existing and potential clients. It helps firms reduce time-consuming manual processes and increase efficiency so they can focus on creating meaningful relationships with their customers. This type of system is invaluable for driving business growth as it eliminates the need to juggle multiple administrative tasks at once and provides accurate data to support in-depth analysis and strategic decision-making.
1. Builds Client Trust
A Mortgage CRM Software allows loan officers to easily communicate with clients and other stakeholders throughout the loan process, which can help to ensure that everyone is on the same page and that the loan closes on time.
It can automate many tasks that loan officers typically do manually, such as sending out follow-up emails and tracking client interactions. It can help loan officers to work more efficiently and to close more loans.
2. Automation of compliance-related tasks
One of the key features of a Mortgage CRM is the automation of compliance-related tasks, such as sending out required disclosures, tracking expiration dates for lock-ins, or recording compliance-related conversations between the originator and borrower. It helps lenders ensure that they are complying with all relevant regulations and reduces non-compliance.
A mortgage CRM system can also help reduce human error by automating document management and loan processing. By eliminating manual data entry and reducing the need for paper-based documents, a mortgage CRM can help reduce the risk of errors during these processes.
3. Cost and Time Savings
A Mortgage CRM can automate many repetitive and time-consuming tasks that loan officers typically do manually. It communicates with clients by allowing loan officers to send bulk emails and schedule appointments.
Automating the tasks and streamlining the process can lead to cost savings. It can reduce the time and cost of administering tasks, make more accurate financial forecasts and avoid mistakes
4. Productivity And Consistency are Key To Success
Now, you might be thinking, how can Mortgage CRM Software improve productivity? It's all about the data, my friend. With all the information you need in one place, you'll be able to make better decisions.
Lending CRM software can help you with consistency by giving you a central location to store customer data. Plus, with the ability to keep getting client information, you'll never have to worry about missing an important detail.
Mortgage CRM Features for Loan Officers
A Mortgage CRM typically includes various features that can help loan officers manage their business and improve their workflow. A lending CRM can help loan officers to keep track of their leads and manage their pipeline. It can provide tools for tracking leads through the loan process and managing contact information.
It also provides tools for interacting with stakeholders and appointment scheduling and provides a visual representation of the loan process and tools for creating appointments, which can help loan officers to stay organized.
Ways To Choose the Right Mortgage CRM Software
Ease Of Use
The lending CRM should be easy to navigate and use for both loan officers and support staff. This will ensure that everyone on the team can quickly access the information.
Integration With Other Systems
The lending CRM integrates with your organization's other systems, such as loan origination systems, accounting software, and marketing automation tools. It will help ensure that all your data is in one place and easily accessible.
Cost
Compare the costs of different software options and consider which features are most important for your organization. Be sure to factor in additional costs, such as setup fees or ongoing support costs.
Know Your Choice
It is important to look for a tool with key features such as ease of use, robust reporting, customizable fields, and collaboration features.
Orgzit offers the best CRM software for mortgages!
Mortgage CRM software can be a powerful tool to help loan officers increase their productivity and ultimately grow their business. It's an investment that pays for itself many times over in the form of increased revenue.
If you're looking to take your business to the next level, we recommend considering CRM software. Orgzit offers the best CRM software for mortgage professionals. Our software is designed to help you manage your business more efficiently and increase your production. Feel free to reach out to us, we are here to help.