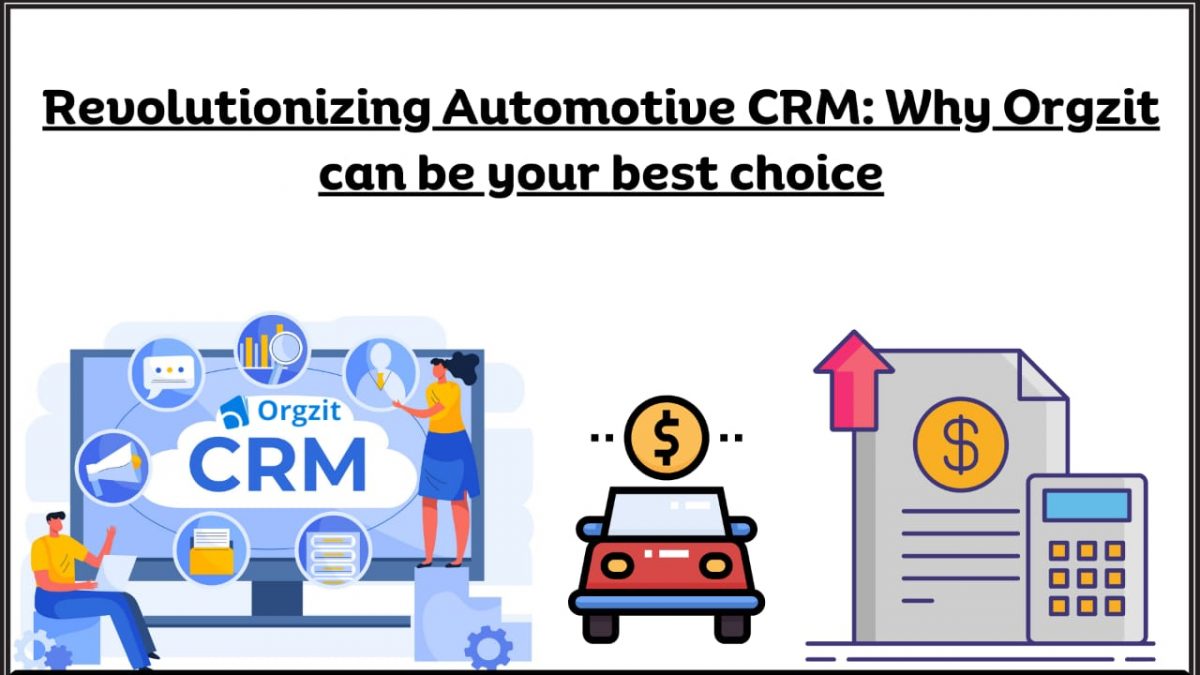 Revolutionizing Automotive CRM: Why Orgzit can be your Best Choice
A potential automobile buyer's journey seldom begins at the showroom. Automotive purchasers typically conduct all of their homework online, asking friends and relatives for recommendations, comparing pricing, shortlisting features, and more. The dealership is a long distance away.
But, as the owner of a vehicle dealership, how can you identify, communicate with, and gain the trust of your prospective consumers before you even meet them?
There is always a quandary.
The solution is straightforward: automotive Customer Relationship Management (CRM) software.
Building long-term connections with customers and optimizing processes are critical to success in the fast-paced world of the automobile business. And Orgzit is here to lead the way.
Consider the automotive CRM to be a GPS for your dealership. It helps you through the complex maze of client data, assisting you in achieving your objectives, whether to increase sales, improve customer happiness, or streamline processes.
The automobile business has particular challenges. There's a lot to handle, from managing leads to delivering excellent customer service and preserving service records. That's when a solid CRM system comes in handy.
Through effective lead management techniques, an automobile CRM may help you manage, track, and convert prospective buyers.
This article will discuss how an automotive CRM can help you enhance your dealership operations and establish a more effective sales team.
What is an Automotive CRM?
Automotive CRM is a tool used to increase revenue by streamlining sales and operations, managing teams, and aligning internal processes. It assists dealerships, OEMs, and garages in developing organized processes such as regular follow-ups, service reminders, and automated lead nurturing to help them sell cars more effectively.
A car dealership CRM also aids inventory and supply chain management by centralizing sales conversations, customer interests, and updated SKUs.
There are four primary advantages to using an automotive CRM (in addition to many others that we will discuss later):
Lead management – entails keeping track of sales leads no matter where they come from: online, by phone, by third parties, or by walk-ins.
Lead Nurturing and Generation: With features such as Auto Responder or Auto Reply, CRMs allow you to be the first to respond to new leads.
Improved Communication: CRMs help you keep track of all customer touchpoints, whether by phone, text, or email.
Transparency and reporting: To optimize your sales process, track each deal from start to finish. View and record each sales conversation, track key performance indicators (KPIs), and calculate the ROI of individual marketing channels.
Using an automotive CRM, you can accomplish the following:
Increased operational efficiency
Optimal financial resource utilization Improved customer experiences
Effective sales teams
Why do vehicle dealers need a CRM?
Car dealers require CRM software because they must go to great lengths to persuade customers to purchase from them.
Numerous options are available, and your business may suffer if you do not adopt cutting-edge technology today.
You can earn the trust of thousands of potential customers with the right automotive dealer CRM software, even if you've never met them before.
You can accomplish this by developing an omnichannel marketing strategy and interacting with potential buyers across multiple touchpoints. Customers expect a frictionless sales experience, which CRM software can assist in delivering on a consistent basis.
That is not all. Using automotive CRM software can help you significantly increase your monthly sales figures. Let's take a look at the benefits of an automotive CRM!
Perks of automotive CRM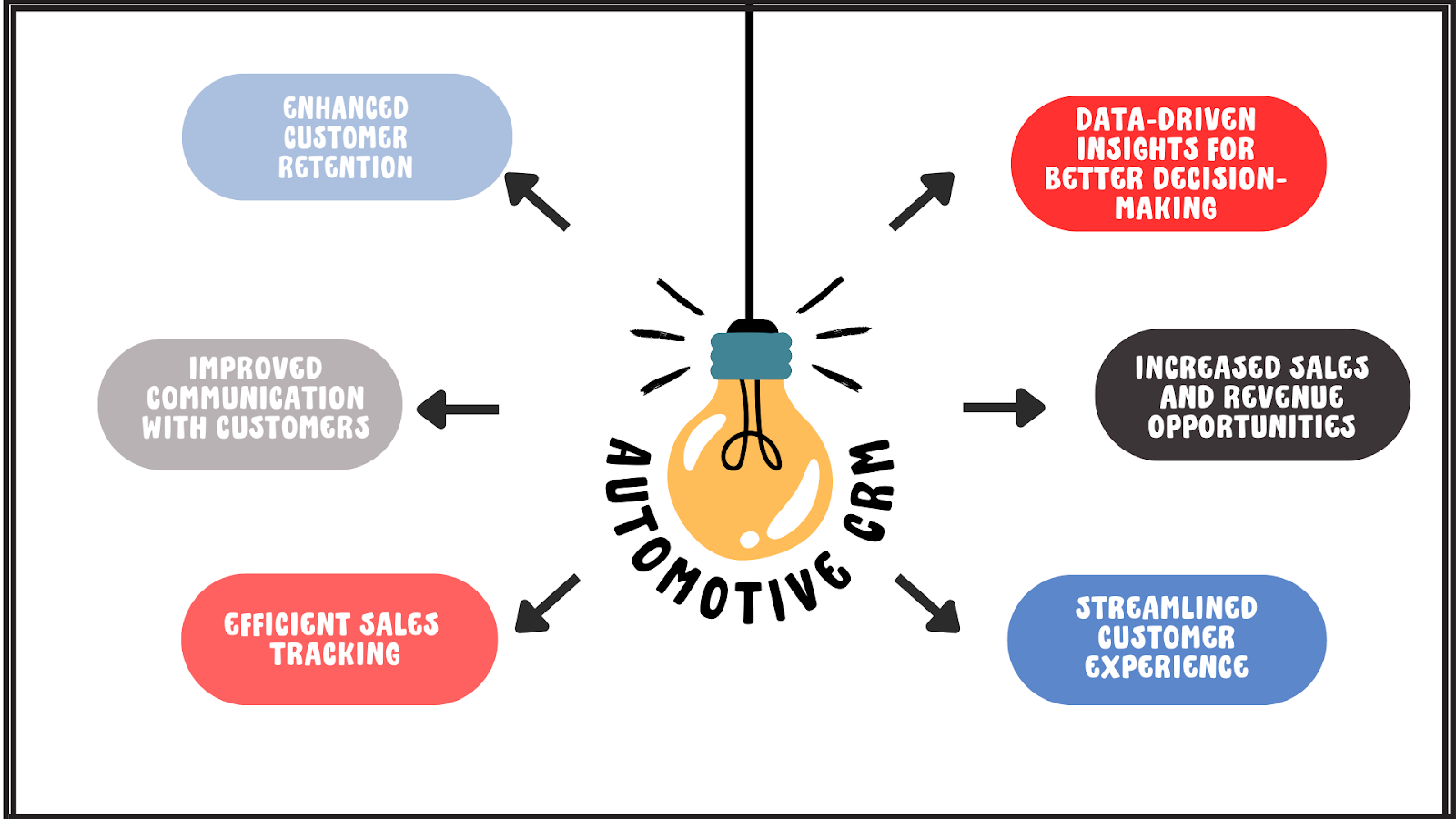 An auto dealership CRM system is essential for managing multiple touchpoints in the car buyer journey, including inventory management, financing, after-sales support, and servicing requests. It helps drive context-driven conversations by capturing buyer inquiries and information, enabling salespeople to better engage with them. Major benefits include:
Automatic response times can be reduced by using an automotive CRM system, which automatically responds to each inquiry via email, text, or messaging apps. This ensures no inquiries go unanswered and improves conversion rates.
The system also nurtures and re-engages inquiries, as not every inquiry is ready to buy immediately. The dealership will remind them of the top-service dealership by engaging and interacting with them at regular intervals.
Improving conversion rates is another benefit of an automotive CRM. A connected system helps analyze data, train teams, and automate repetitive tasks. With qualitative insights, you can predict and improve sales journeys, leading to a significant improvement in the inquiry-to-conversion ratio.
Consider the case of Sarah, a 28-year-old professional who initially showed interest in a compact hatchback for her daily commute. However, after exploring the dealership's offerings and discussing her needs with the sales team, she made an informed decision to upgrade to a hybrid electric vehicle (HEV) that aligns with her eco-conscious values and offers long-term cost savings.
In summary, an automotive CRM system can streamline dealership sales processes, improving productivity for marketing, sales, and after-sales teams. By analyzing data, training teams, and automating repetitive tasks, dealerships can better manage their customers and prospects, ultimately leading to more successful sales.
Why Orgzit Shines Bright
Orgzit provides tailor-made automotive-specific features, ensuring that it caters to the unique needs of the automotive industry.
Orgzit offers robust centralized data management, which is essential for automotive businesses dealing with large volumes of customer data.
Orgzit excels in automation, automating tasks like generating quotes, scheduling appointments, and follow-ups, freeing up time for strategic activities.
Orgzit helps create and manage loyalty programs that keep customers coming back for more. It introduces AI and predictive analytics to the automotive CRM game, allowing for forecasting customer behavior and automating personalized recommendations.
Orgzit is seamlessly integrated with other business systems like accounting, inventory management, and marketing automation, making operations more efficient. Its scalability ensures it remains the perfect fit for businesses of all sizes.
Orgzit offers efficient tracking of customer inquiries and issues, enhancing the quality of customer support.
Orgzit's advanced analytics tools provide in-depth insights into customer behavior and sales trends.
As your business grows, Orgzit grows with you. It's scalable, ensuring it remains the perfect fit for your needs, whether you're a small dealership or an expansive automotive group.
Lastly, Orgzit takes data security and compliance seriously, safeguarding customer data and adhering to data privacy regulations. Overall, Orgzit is a top choice for automotive CRM solutions.
Conclusion
Automotive CRMs aren't just for big-box stores. EVERY dealership should use a CRM to streamline their operations and increase sales—those who refuse to change with the times risk becoming the Model T.
CRMs do far more than simply store your contact information:
With new leads, they make you appear prompt and professional.
They assist you in maintaining compliance.
They automate your sales process.
They can even generate new revenue streams through financing.
In the world of automotive CRM, Orgzit can be your trusted best buddy, guiding your dealership to new heights. Orgzit is the partner you need to navigate the complex automotive landscape, thanks to its tailored tools, centralized data management, communication capabilities, automation, and analytics.
It's more than just a CRM; it's a game changer for your automotive business. Choose Orgzit to propel your dealership into a future of success, efficiency, and customer satisfaction.
Schedule a call with us now to learn more!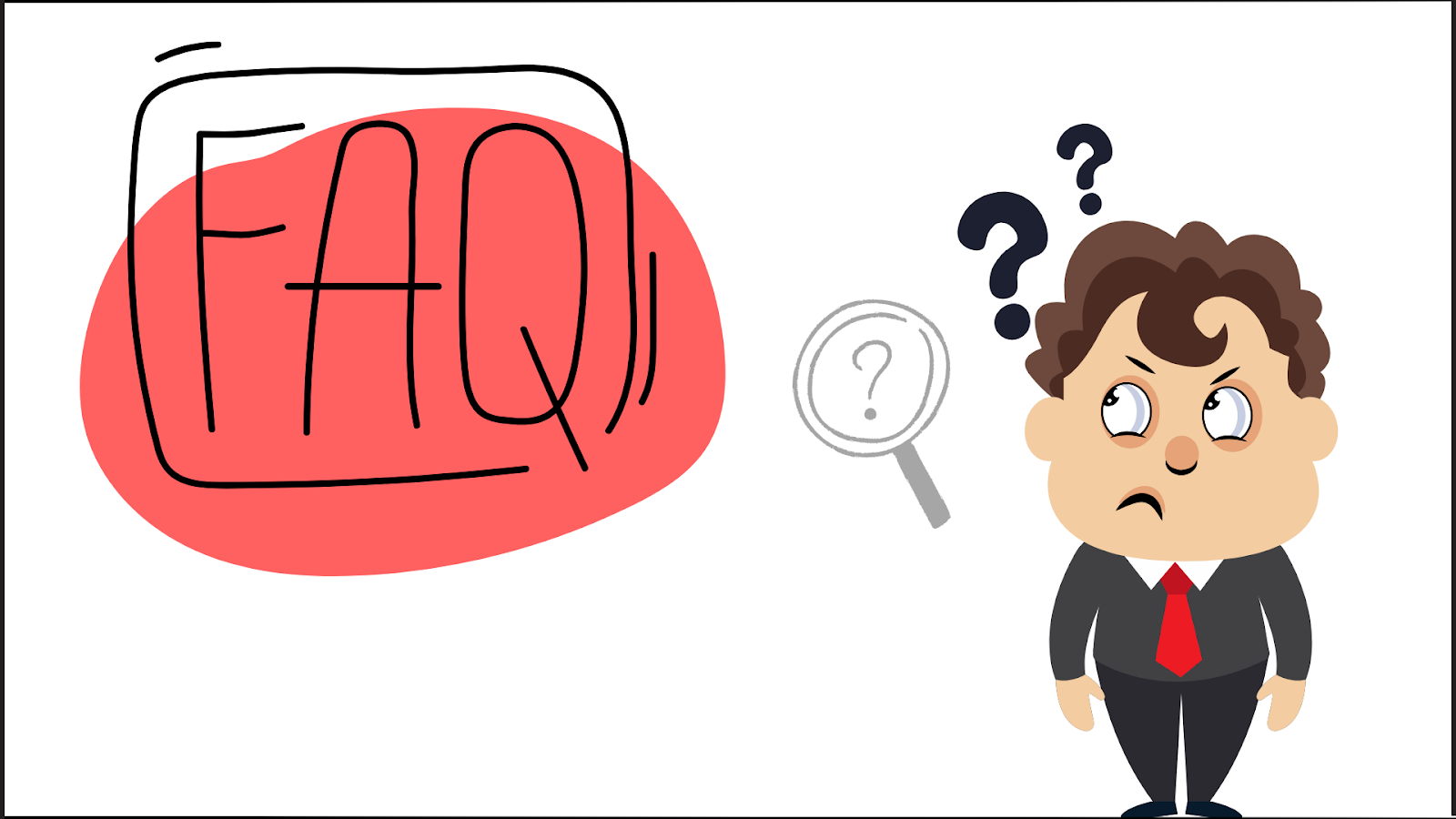 FAQs
🔹Why should you use automotive CRM systems?

Automotive CRM software automates your sales processes. It assists you in increasing the productivity of your car dealership, improving customer relationships, and reducing friction, allowing you to sell more cars.


🔹What features should automotive CRM software have?

Automotive CRM software should include the following features:
Contact administration
Management of leaders
Customer service
Automation of marketing
Reporting and analytics
Aside from that, an automotive CRM must be secure, simple to use, and scalable—just like Orgzit.


🔹What are the advantages of using an automotive CRM?

The advantages of an automotive CRM include:
1. Increase revenue and conversions.
2. Contextual conversations 
3. Shorten the time it takes for prospects to respond 
4. Re-engage and nurture prospects.


🔹What should an auto dealership CRM look for in a CRM?

Here are a few features that an automotive CRM for a dealership must have:  
Full lead management system [from inquiry capture to automated distribution] 
Marketing automation (drip campaigns and omnichannel communication) 
inventory and partner management [Easy onboarding and tracking of partners and inventory] 
Advanced analytics [complete team, channel, and dealership performance drill-down] 


🔹How can auto dealers use CRM to increase customer loyalty?

Automotive CRMs capture customer interactions, allowing automakers to differentiate between hot and cold leads and create personalized experiences to move customers down the buyer's journey.

Tags In