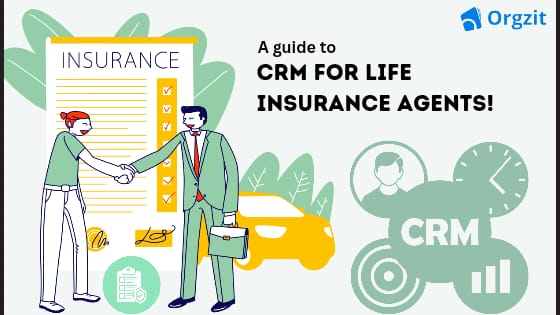 Guide to CRM for Life Insurance Agents
In the insurance industry's fiercely competitive market, you need a strategy to stay on top of your game. When you're on the road to success, you must catch and nurture every possibility.
And the key to doing so is good communication, which you can only do if you have access to the finest CRM for insurance agents that can ease the way you manage your work process.
Every day, insurance agents and brokers deal with several duties and clients. They have a lot on their plate, from prospecting to completing sales and scheduling appointments.
As a result, without a simplified task management approach, an agent may overlook critical duties. To avoid such mistakes, you need insurance CRM software that is simple to use and offers value to your business.
Challenges faced by an insurance agent:
There is fierce competition: The insurance industry is highly competitive when it comes to obtaining new clients. It's also not the fault of an insurance agent; they're already going above and beyond to complete jobs. This is where automation can help.
Your sales process is fragmented: Yes, spreadsheets and Excel are excellent data storage tools. However, you must have encountered fragmented data and information, which impacted client interactions, and the lack of a streamlined way to do so can create trouble.
Inefficient processes are hampering revenue: The main disadvantage of every insurance firm is inefficient workflow. Manually performing consecutive activities like processing policies, renewals, and taking follow-ups, all while keeping communication with clients intact, might consume an inordinate amount of your time, resulting in low productivity and a disorganized workflow.
Lead generation is becoming increasingly tough: A client is always drawn to a firm that can solve all of their difficulties. When a consumer needs to go through several phases, their enthusiasm for acquiring your coverage may wane.
You are unable to retain your customers: The difficulties listed above indicate that there is an opportunity for progress in your company. It is obviously disappointing to be unable to keep customers.
Once you've identified what's holding you back, be it efficient data-driven performance, growth, and loss ratio analysis, or good and consistent lead tracking, all you have to do is take a leap of faith and accomplish what seemed impossible!
Install a smart CRM in your insurance agency, and then see how it helps you succeed!
To address these aforementioned challenges, the majority of organizations are turning to automated CRM solutions. Both large and small businesses and insurance agencies can choose the simplified CRM procedure over the traditional technique of manually working on projects and witness a rise in their firm.
How can a CRM help?
If you believe a CRM is merely for automating processes, you should look at the statistics. When your work process is simplified, it leads to increased productivity and, as a result, increased ROI (Return on Investment). 
According to data, the correct CRM may raise productivity by 55%, sales quota by 45%, labor costs by 60%, and customer connections by 58%.
These figures demonstrate how a CRM system may have a major influence on a company's revenue.
Step-by-Step Guide to CRM from purchasing to implementation and outcome:
Understand Your Needs: Identify the unique needs of your life insurance firm. For example, identify what type of information you need to handle about your clients and leads and how you want to go about it. Make a target for sales growth. To meet the prominent challenges of the industry, as a life insurance firm, you should go with a CRM that will help you personalize every aspect of the customer experience, develop flexible product solutions suitable for a challenging regulatory and interest-rate environment, and reinvent skills and capabilities by helping you streamline the entire process.
Cost Considerations: Consider the cost of the CRM solution in relation to the advantages it gives to your organization.
Select the right CRM: Choose a CRM system designed specifically for the insurance business. Look for features like contact management, lead tracking, policy management, and email and calendar integration.
Post-purchase steps:
Organize your client and lead information. Contacts should be classified based on their requirements, interests, and communication preferences.
Use the CRM to track leads as they go through the sales funnel. Maintain an eye on lead sources, conversations, and follow-ups.
Automate repetitive tasks and improve client communication through personalized wishes, emails, and messages.
Manage policies effectively by keeping records of premiums and claims for easy access when clients have inquiries.
Sync your CRM with your calendar to arrange client meetings and appointments.
Securely store critical documents such as policy agreements, IDs, and medical data within the CRM.
Track your sales success, lead conversion rates, and customer retention with CRM analytics.
Ensure that your CRM system conforms with data protection rules, which are particularly crucial in the insurance business.
Teach your employees how to utilize the CRM system efficiently. Provide continuing assistance to resolve any concerns.
Select a CRM with a mobile app or mobile-friendly interface that allows you to access data on the move.
Connect your CRM to other applications you use, such as email, marketing, or accounting software.
Use the CRM to collect customer feedback. This might assist you in improving your services.
Stay updated on CRM changes and new features. The insurance industry's technology develops, and so should your CRM.
Back up your CRM data on a regular basis to avoid data loss in the event of a system breakdown.
P.S. Always remember that a well-implemented CRM can significantly improve your efficiency, client relationships, and, ultimately, your success as a life insurance agent.
CRM is a powerful tool for managing client and lead data, tracking leads, automating tasks, and enhancing client communication. It allows for policy management, calendar integration, secure storage of important documents, and analytics for tracking sales performance. It also ensures data protection and compliance with ongoing training and support. CRMs can be mobile-friendly, integrate with other tools, and collect client feedback for improved services. It's essential to stay updated with CRM updates and ensure regular data backups to prevent system failures. Read here to learn about the best CRM for Insurance agents. Overall, CRM is a valuable tool for any insurance business.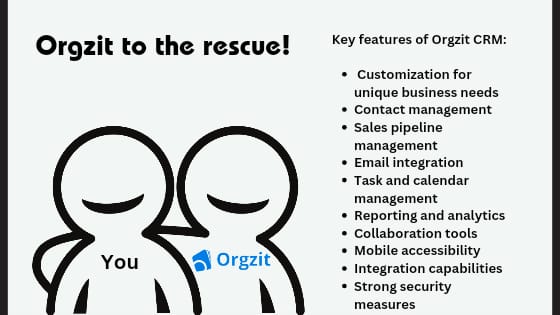 Winding up,
Orgzit, the CRM Watson to your Insurance Agent Sherlocks: Simplify your work and level up success. 
Picture this: You, the intrepid life insurance agent, navigating the complex world of insurance with the finesse of Sherlock Holmes, and all you need is a Watson, i.e., an effective and compatible CRM.
Yes, you heard it right! Let's understand how Orgzit CRM can be your Watson in solving and acing the mysteries of the insurance business:
The Elementary CRM: Consider Orgzit CRM to be your dependable buddy, Watson. Its purpose is to assist you in organizing your leads and keeping track of your clients. But don't worry, a deerstalker cap isn't required for this journey.
Simple, My Dear Lead(er): Leads are similar to clues that need to be solved. Use Orgzit CRM to keep track of leads, where they came from, what they require, and how close they are to becoming customers.
The Policy Matrix: Your CRM (in this case, Orgzit) can be your very own "Matrix" (without the slow-motion bullet dodging). It saves policy details and tracks policies, renewals, and claims, transforming you into the Neo of insurance with easy access to the relevant information when needed.
Element of Surprise: Simple yet powerful! Remember your clients' birthdays and other important days by using your CRM. Sending them greetings is like leaving a breadcrumb trail that leads back to you.
Holmes-ian Analysis: Analyze data to channel your inner detective. CRM technologies provide insights into your performance, assisting you in solving the puzzle of boosting your sales.
The Art of Following-Up: Using your CRM, automate client follow-ups. It's like having a personal assistant that reminds you when to check in.
Disguise and Personalization: CRM enables you to personalize your messaging. Disguise your mass emails as personal ones and watch your customer engagement skyrocket!
A CRM in Every Pocket: With mobile access, you can carry your CRM with you everywhere you go. You've transformed into a mobile detective by now, investigating insurance cases on the fly.
The Document Vault: A CRM isn't just for leads and clients; it's also your document storage facility. Keep essential papers, policies, and other documents safe.
Team game: Educate your team on CRM. Other than the CRM, they can be your second trusty Watsons, working together with you to solve insurance riddles. Orgzit allows teams to collaborate on every big and small case.
So, dear insurance agents, harness your inner Sherlock Holmes, but instead of solving murders, use the power of CRM to solve the riddles of the insurance industry. You may be the investigator who finds the best plans for your clients and brings them to the insurance solutions they require with the appropriate CRM. It's time to put on your metaphorical deerstalker cap and set off on this exciting journey into the realm of CRM for life insurance agents.
FAQs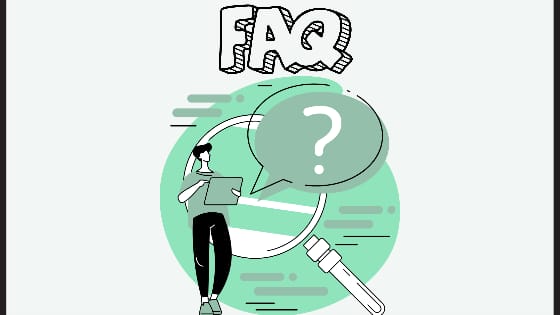 🔹What is a CRM in life insurance?

A CRM helps insurance agents boost sales by organizing prospects, tracking opportunities, streamlining processes, and automating repetitive tasks like follow-up emails.


🔹What is the role of CRM in an insurance company?

In an insurance firm, right from managing customers' profiles, providing them with customer support, and reminding them to renew their policies, a CRM does it all.


🔹What are CRM insurance leads?

CRM for insurance offers automated lead management and allocation, so you don't miss out on any leads. It stores all the crucial data and allows streamlined allocation so your agents and brokers can get started and reach out to potential leads.