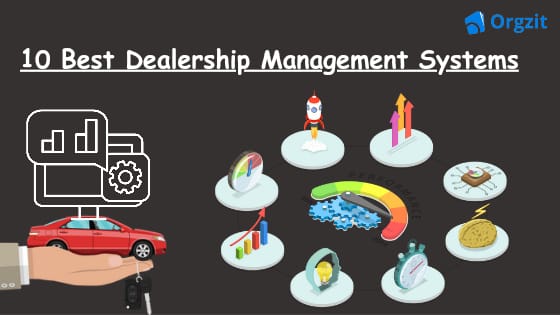 10 Leading Dealership Management Systems
A Dealership Management System allows a dealership to conduct all of the day-to-day duties that their dealership encounters, such as sales operations, financing operations, service operations, and more. It is crucial that all of a dealership's functions work together.
A DMS allows dealers to improve every aspect of their business by putting all of the tools they require on a single platform. With all of your dealership's daily transactions in one place, you can run your business more efficiently. To manage your inventory, create point-of-sale invoices, view service history, or follow up on leads, you no longer need to log in to separate systems.
DMS offers options to help dealerships with service and parts divisions manage service appointments, component inventories, and work orders. From scheduling to billing, it helps keep track of the complete service process.
CRM: DMS CRM systems enable dealerships to maintain a wealth of customer information, monitor customer interactions, and segment their clientele for more focused marketing and sales efforts.
Dealers may manage their whole business in one cloud-based dealership software application using the software integrations available with a DMS, allowing business owners to easily monitor all dealership activities and see the big picture. The software integrations allow for a seamless, user-friendly interchange of information between all operational sections of your dealership that are powered by your software.
Your dealership's performance is dependent on all divisions. A competent DMS will save you money while also boosting the efficiency of your business operations.
DMS CRM System's Benefits to Car Dealerships
Purchasing software for your auto dealership can be the best choice you've ever made. The following are some methods that the program can assist you in running your company and strengthening your clientele:
Enables prospective customers to peruse your website's car models and make the ideal choice before coming to your business.
Improves consumer engagement through internet contact months before the sale
Allows dealerships to offer prompt, amiable service for the most customized experience for customers.
Reduces the number of occurrences of lost leads because dealers may always check the CRM and get in touch with the customer to pursue and close the deal
Enables the lead distribution process to be automated for your sales staff. Additionally, it automates the scheduling of work and customer appointments.
Helps prospective clients schedule their test drive requests. It also adds to your daily schedule and sends you an automated confirmation email.
Aids in overseeing the delivery of cars.
Dealership Management System (DMS) Selection Considerations
Selecting a DMS can be a big task, requiring a lot of consideration and deliberation, and thus, we recommend you use a checklist to help you find the right DMS. Here is a fundamental checklist curated for you:
• The DMS should be an "All-in-One" Package: It should handle all locations, departments, divisions, and business processes. It should allow employees to access necessary information, pull up customizable reports, and integrate with suppliers' systems.
• The DMS should have decent accounting capabilities: It should allow for quick and easy financial reports, viewing profitability, accessing historical vendor information, tracking expenses, creating operating budgets, and tracking performance and variances.
• The DMS provider should have enough benefits for your salespeople: It should allow for high-resolution unit photos, specific product details, and a quote preparation module. It should also allow for standardization of follow-up processes, building and selling custom-order units, tracking true unit costs, and accessing real-time information.
• The DMS can help with purchasing: It should allow for easy analysis of purchasing information, automatic part suggestions, and tracking and managing purchases from less-frequently-used local suppliers.
• The DMS should have parts management capabilities: It should handle special ordering of parts, including point-of-sale functionality, use barcode scanners, accept new EMV chip-based credit card payments, integrate with key manufacturers, run accurate gross profit reports, generate inventory valuation reports, and transfer part inventory from one store to another.
• The DMS should be able to increase your profitability: It should streamline the service write-up process, schedule service work, handle internal work orders for pre-delivery preparation, perform warranty repairs, track all warranty claims, and ensure technicians clock in and out of jobs easily.
• The DMS should have good hardware and network support: It should protect critical information from natural disasters, automatically back up and store dealership data offsite, provide adequate security controls, and deliver sufficient IT support.
• Customer support and training should be readily available: The vendor should provide support on the days and hours that match your needs, connect you with industry experts, provide training via prerecorded online tutorials, and provide access to sufficient software documentation.
• The Dealership Management software provider should be worthy of your trust: They should have decent industry experience, be financially stable, expand and customize the system to meet your future growth, and be able to think several years into the future.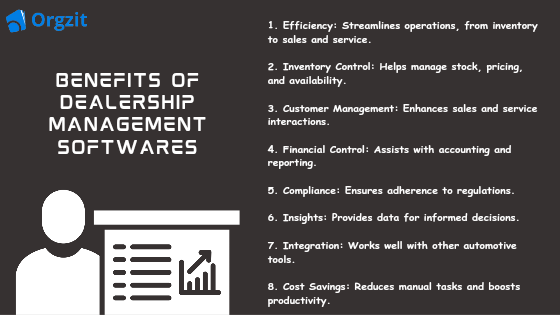 Features of Dealer Management Systems (DMS)
Dealer Management Systems (DMS) provide the following capabilities to auto dealerships and industrial equipment lots and sellers:
Real-time updated inventory information
Integrated CRM with marketing automation features
Integrated appointment management system for sales and service
Customer account management with financing interface and payment management
Vehicle and equipment parts and service order management
E-commerce interface, online ordering, and retailing
Quoting and lending management interface
May present specialized features for dealer type (e.g., marina, farming equipment/agriculture, etc.)
Sales and profit analytics
Top 10 DMS Systems
In the ever-evolving landscape of automotive dealerships, staying competitive and thriving in a fast-paced industry is a challenging endeavor. This is where Customer Relationship Management (CRM) systems come to the rescue. An effective CRM is like a GPS system for dealerships, guiding them through the twists and turns of managing customer relationships, sales, and operations. To help you choose the right CRM for your dealership, we've compiled an extensive guide to the top 10 dealership management CRMs, considering their features, usability, and industry reputation.
#Orgzit: The all-time CRM buddy
Think of Orgzit's Dealership Management System (DMS) as your dealership's high-performance sports car. It is a comprehensive solution tailored for automotive and other types of dealerships.
Orgzit's DMS is your dealership's turbocharger. It revs up inventory control, fine-tunes customer management, financial efficiency, and service tracking, and ensures a clear financial road. 
It's like a nitrous boost for productivity and profitability, accelerating with insights through analytics. And, to top it off, it's got the perfect set of wheels to smoothly integrate with other software, making your dealership race ahead in style!
PROS:
Centralized document storage
Document version control
Collaboration capabilities
Efficient search and retrieval
Document security
Workflow automation
CONS:
The learning curve for users
Customization and scalability variations
#Salesforce Automotive: The Supercar of CRMs
Salesforce Automotive is the Bugatti Veyron of the CRM world if you want a CRM solution that stands out from the crowd. It seamlessly blends style, speed, and performance to handle your dealership's sales, marketing, and customer service.
Salesforce Automotive provides a complete platform with a wide range of functionality that allows your dealership to manage all aspects of client relationships and operations. It's like having a Ferrari in the garage of your dealership, ready to drive you to victory in the competitive automotive sector.
PROS:
Complete management of the sales lifecycle, from lead generation to conversion
Fantastic dashboard for virtual showrooms that connects buyers with vehicles
Ad management and multichannel communication encompassing social media and mobile
CONS:
When you first subscribe to Salesforce, the variety of products and bundles available can be bewildering.
It is pricey.
#DealerSocket: The All-Terrain CRM
DealerSocket, like a tough, all-terrain vehicle, is built to withstand the rigors of various dealership situations. Whether you own a small independent dealership or a large franchise, DealerSocket may be tailored to your requirements.
DealerSocket provides a diverse range of CRM and dealership administration tools, guaranteeing that your dealership can navigate even the most difficult sales terrain. It's an excellent solution for dealerships that require a CRM that can adapt to their specific environment.
PROS:
Evaluates client information for reminders and follow-ups
Link OEM systems to additional tools at the showroom
Facilitates lead management and expedites the sales process
Best pricing and inventory control
CONS:
There are many options and packages available, making it challenging to select the best one
Sales teams that lack technical expertise will need to become familiar with CRM solutions.
#VinSolutions: The Pit Crew of CRMs
VinSolutions serves as the dependable pit crew that keeps your dealership working like a well-oiled machine in the fast-paced world of automotive sales. This CRM is all about optimizing operations, increasing customer involvement, and making sure your clients leave your dealership feeling like they received excellent service.
VinSolutions offers integrated CRM and dealership management solutions and is intended to serve as your pit crew in the race to success. It ensures that your dealership's engine is properly tuned and ready to race.
PROS:
Multichannel interaction, including excellent mobile applications
Reports and analytics for sales funnels
Tools for marketing campaigns
Complete DMS, desking, appraisal of vehicles, and inventory control
CONS:
On review websites, some customers have commented that the pricing is too high.
#HubSpot CRM: The Drift King
HubSpot CRM is the CRM world's drift king. It is not only user-friendly; it is also noted for its ability to manage sharp curves gracefully. HubSpot specializes in marketing automation, lead generation, and making unexpected moves in your sales and marketing strategy.
With HubSpot CRM, you have complete control over your dealership's success, navigating it around every curve and corner. It's ideal for dealerships that wish to embrace new, inventive tactics in order to win the hearts and wallets of their clients.
PROS:
Integration with CRM and marketing
Collaboration and version control
Workflow automation.
Security features.
CONS:
Potential increased costs.
Limited customization.
Data migration complexity
Dependency on a single platform.
#CDK Global: The Transformer CRM
It is a versatile CRM that can change the way your dealership operates. This CRM is the ultimate all-in-one solution, combining inventory management, sales, and customer relationship tools into a single, powerful system.
CDK Global transforms your dealership by providing you with the tools you need to succeed. It's like having a robot disguised as your CRM, ready to roll out and save the day when problems arise.
PROS:
Automotive industry expertise.
Integrated software solutions.
Streamlined dealership operations
Support and training.
CONS:
The implementation cost is too much
Dependency on vendors
#ProMax: The Lead Magician
ProMax is the Houdini of CRMs, vanishing leads from your pipeline in a good way! It excels at increasing lead conversion rates and managing customer relationships with a magical touch. ProMax, like a skilled magician, keeps your customers engaged and entertained throughout the purchasing process.
This CRM is ideal for dealerships looking to transform the art of lead management into a captivating show that keeps customers coming back for more.
PROS:
Tools for desking assist with managing front-end sales.
Features for lead generation, such as ILM tools
Website services offering finance, financing, and inventory management tools
Analytics, project management, and dealership reporting
CONS:
This platform's appearance and feel are a little old.
Numerous tools mean a lengthy learning curve.
#Elead: The Customer Whisperer
Elead is the CRM world's smooth talker, and it knows how to whisper sweet nothings to your customers. This CRM specializes in making customers love your dealership and return for more. The charmer understands how to engage customers and establish long-term relationships.
Elead's emphasis on customer engagement and retention makes it a good choice for dealerships looking to build a fanbase of customers who can't get enough of their siren call.
PROS:
Has resources from the business development center (BDC) to assist dealers in going online
Standard features for inventory management exist.
Assists in syncing all of your data between data providers and DMS
Excellent array of tools and statistics for automated email marketing
CONS:
There aren't many significant issues or criticisms with this one except for being pricey.
#AutoLoop: The Loyalty Loop
The goal of AutoLoop is to create a loyalty loop that keeps customers returning for more. It's the driving force behind customer loyalty, utilizing targeted marketing and customer insights to keep your customers informed and ready to return to your dealership for their automotive needs.
This CRM is a symphony of customer loyalty, and it's a great choice for dealerships that want to keep their customers engaged, happy, and, most importantly, loyal.
PROS:
Automotive industry focus.
Customer engagement and retention.
Integration options.
Data-driven insights.
Support and training.
CONS:
High costs.
Vendor dependence
Limited customization.
Data security concerns
Integration complexity
#Reynolds and Reynolds: The Swiss Army Knife
Reynolds and Reynolds are the Swiss Army knives of dealership management. It's your comprehensive solution for dealership success, with CRM, inventory management, and marketing tools all rolled into one. It's versatile, dependable, and always ready to tackle tasks, much like a trusty Swiss Army knife.
This comprehensive CRM is ideal for dealerships looking to streamline their operations and make the most of a single, multi-purpose tool designed to meet all of their needs.
PROS:
Uses data to guide sales representatives and assist them in closing more agreements
Features of pipelines include automated alarms and real-time tracking.
Inventory control facilitates more effective turnover planning.
Tools for employee management assist in retaining top sales representatives.
CONS:
Strong software, but it takes a while to understand and onboard
Some people might think this is a little pricey.
Conclusion
The Dealership Management System (DMS) with integrated Customer Relationship Management (CRM) capabilities is a vital tool for automotive dealerships. It streamlines operations, improves customer interactions, and enhances overall efficiency. By providing real-time insights, automating processes, and facilitating better communication, DMS CRM systems help dealerships thrive in a competitive market. Their role in managing inventory, sales, service, and customer data is indispensable, making them a cornerstone of modern automotive retail. As technology advances, DMS CRM systems are likely to evolve, offering even more sophisticated features and benefits to the automotive industry.
Choosing the right dealership management software system requires a thorough evaluation of options, budget, and future plans, as well as consulting industry experts and seeking recommendations from other dealerships, as it's a crucial business decision.
FAQs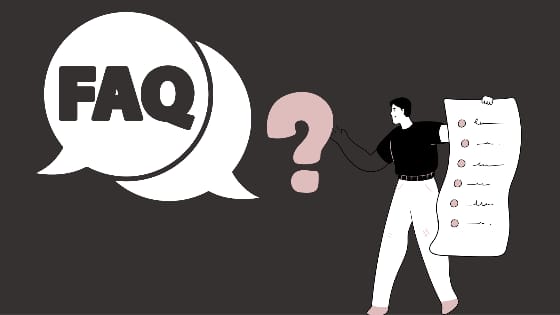 What is a Dealer Management System (DMS)?

Car dealerships and industrial equipment sellers utilize Dealer Management Systems (DMS) to manage inventory, provide ancillary software tools, and automate marketing, customer relationships, and sales.


Why is a dealer management system needed?

A dealer management system helps you achieve your goals by creating an effective and cooperative way for departments to communicate, interact, and stay informed about transactions happening within other areas of the dealership.


What is the role of CRM in a dealership?

An automotive CRM (customer relationship management) is a software solution that helps car companies with customer service, sales, and marketing. It enables dealerships to collect leads, coordinate a multi-channel sales operation, and foster deeper customer relationships.


How big is the dealer management system market?

The automotive dealer management system market is projected to reach USD 7.85 billion by 2030 from USD 3.66 billion in 2022, at a CAGR of 9.98% during the forecast period.

Tags In